Description
New dates and group/team discount available!
Blended learning at it best! Obtain your PMP* certification with the method that puts you in the most control!
One weekend classroom in downtown San Diego + comprehensive online course material before and after the in person classroom sessions.
On-site together for one powerful, comprehensive weekend along with on-your-own-pace content before and after. The Crowd Training uses the most incredible and engaging self paced elearning course built from the ground up for the 6th edition PMP exam for the complete 35 hour project management training required for the PMI* application. This course fulfills the application requirement and is fully accpeted by the Project Management Institute. Then adds a dynamic, interactive live weekend session to bring it all home and ensure your success.
Blending the most interactive, highly engaging online Project Management Professional (PMP) prep course material with the best, most pedagogically sound in-person PMP prep course, The Crowd Training's Weekend Power Prep puts the power in your hands to be successful on the PMP exam in less time. The class is lead by an instructor that has been facilitating project management courses for over 12 years. He holds the certifications of PMP, the agile project management certification of PMI-ACP, and ITIL, the IT Service Management. And if you have Neal Rowland as your instructor, you also get an author and presenter who is even listed as an contributor to the Guide to the Project Management Body of Knowledge(R).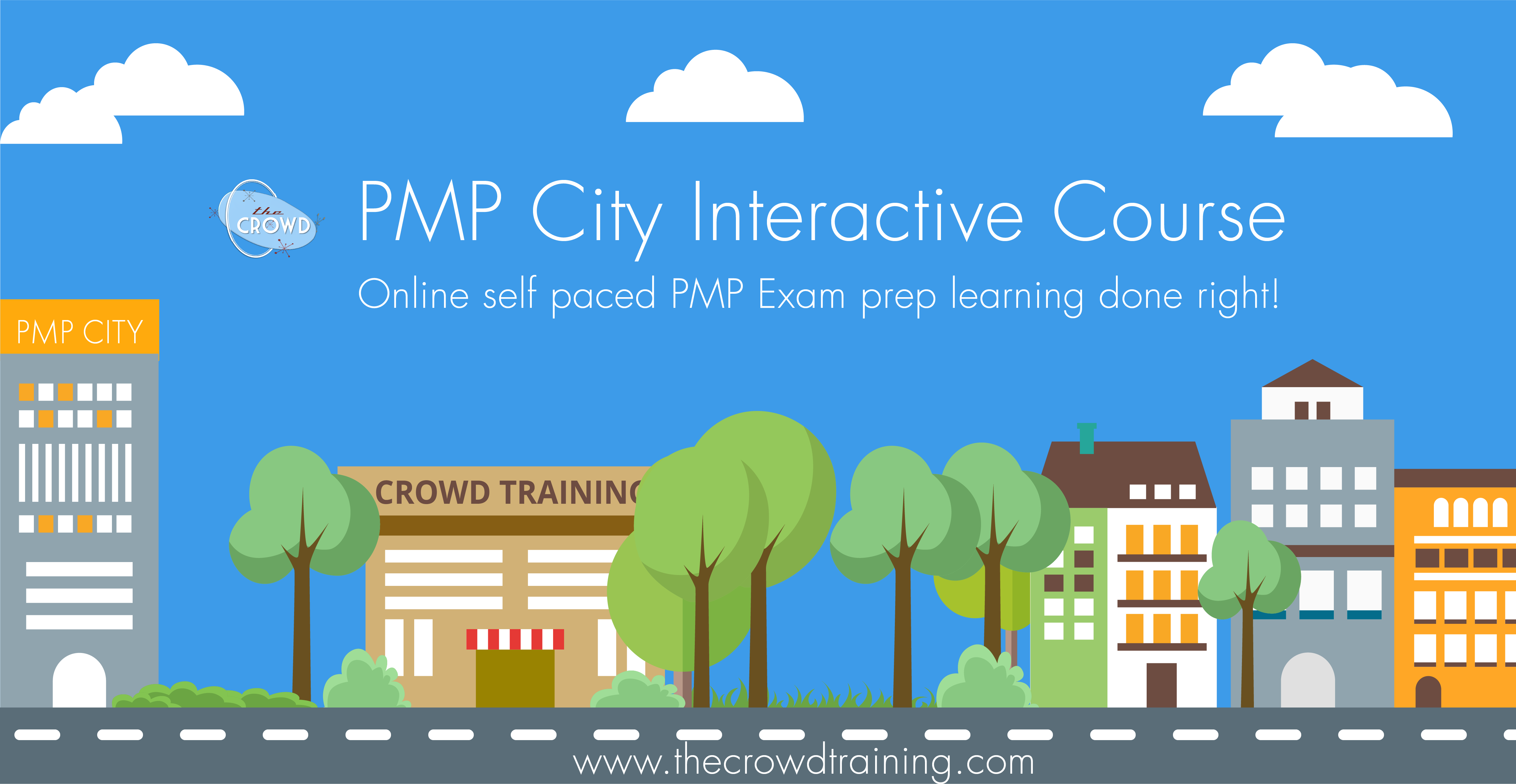 The discussions with your peers ignited and facilitated by The Crowd Training's extraordinarily knowledgeable and talented instructors gets you thinking deeply about the PMP content as well as being able to appreciate more applications and perspectives of project management that evidentially supports your ability to answer the PMP exam questions.
No need to take time off work. No week-long grueling sessions. The Crowd Training Power Prep sessions are designed to give you what you need before, during, and after the classroom sessions to successfully and confidently pass the PMP certification exam!
35 hours of state of the art interactive content + 16 hours of engaging live in-person content = 1 Amazing Powerful PMP prep experience; and ok, it also adds up to 51 hours, which meets (actually exceeds) your PMI application requirement.
Beyond the fantastic engaging classroom experience, you get full access to hours of interactive, self paced online training. See more about this course content or to purchase it separately at www.thecrowdtraining.com/pm6

Not some boring online course of PowerPoint slides. But you get colorful, well designed courseware that you control! You determine what is covered next. Pause. Play. Repeat. Click. Interact. Play games. You are in control. You know what content you need to focus more attention on. Revisit as much as necessary. Validate your understanding with interactive learning games that check your comprehension of the content - while you are having fun!
Power of state of the art interactive online content!
Power of amazing in person content!
Power to make you a Project Management Professional!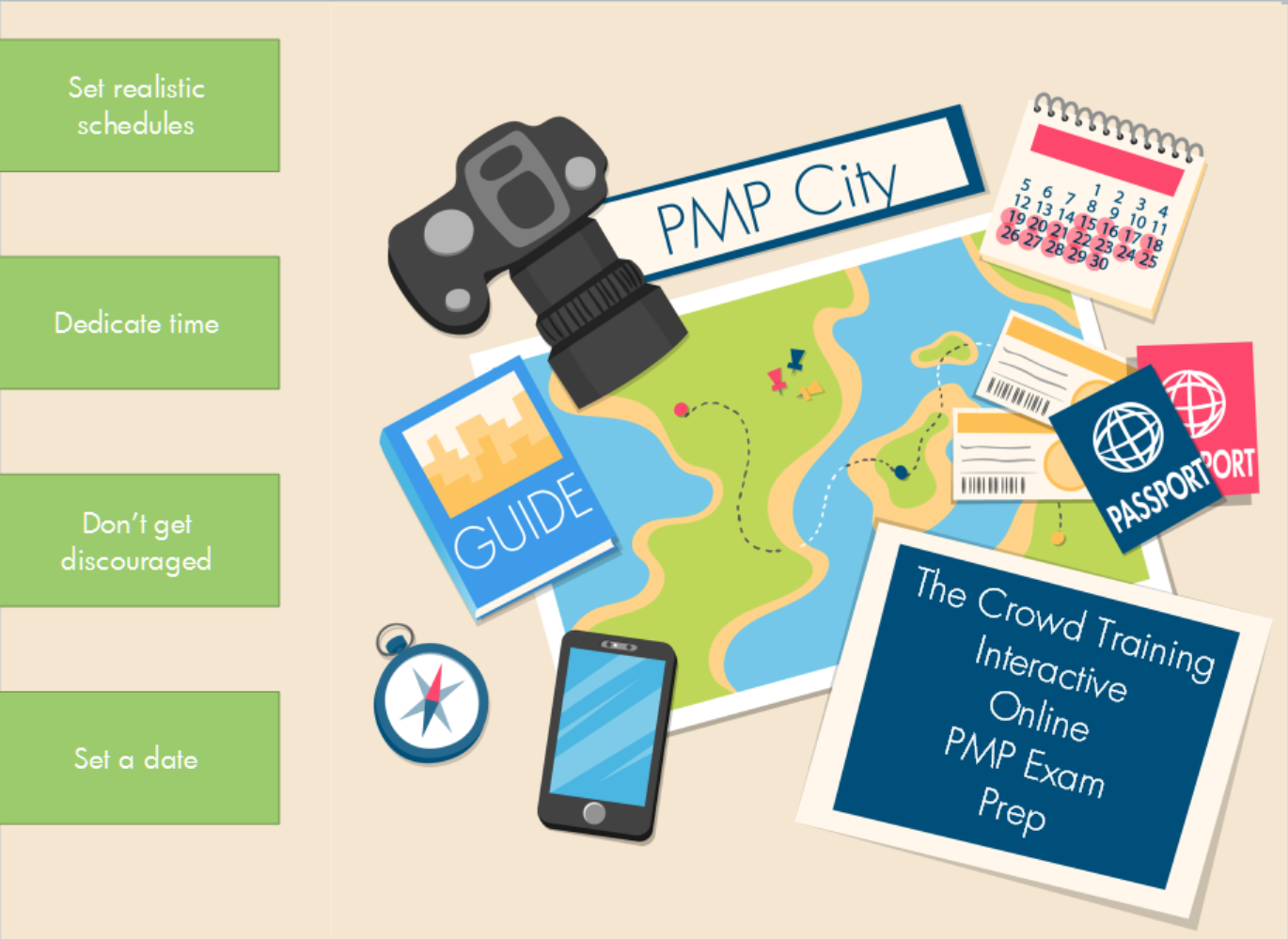 All the PMP course content - online and in person classroom - is based on the Guide to the Project Management Body of Knowledge 6th Edition. Project management training games based on the 6th edition of the PMBOK is available at The Crowd Training's game page: www.thecrowdtraining.com/games All subscribers gain access to both 5th edition and 6th edition PMBOK games.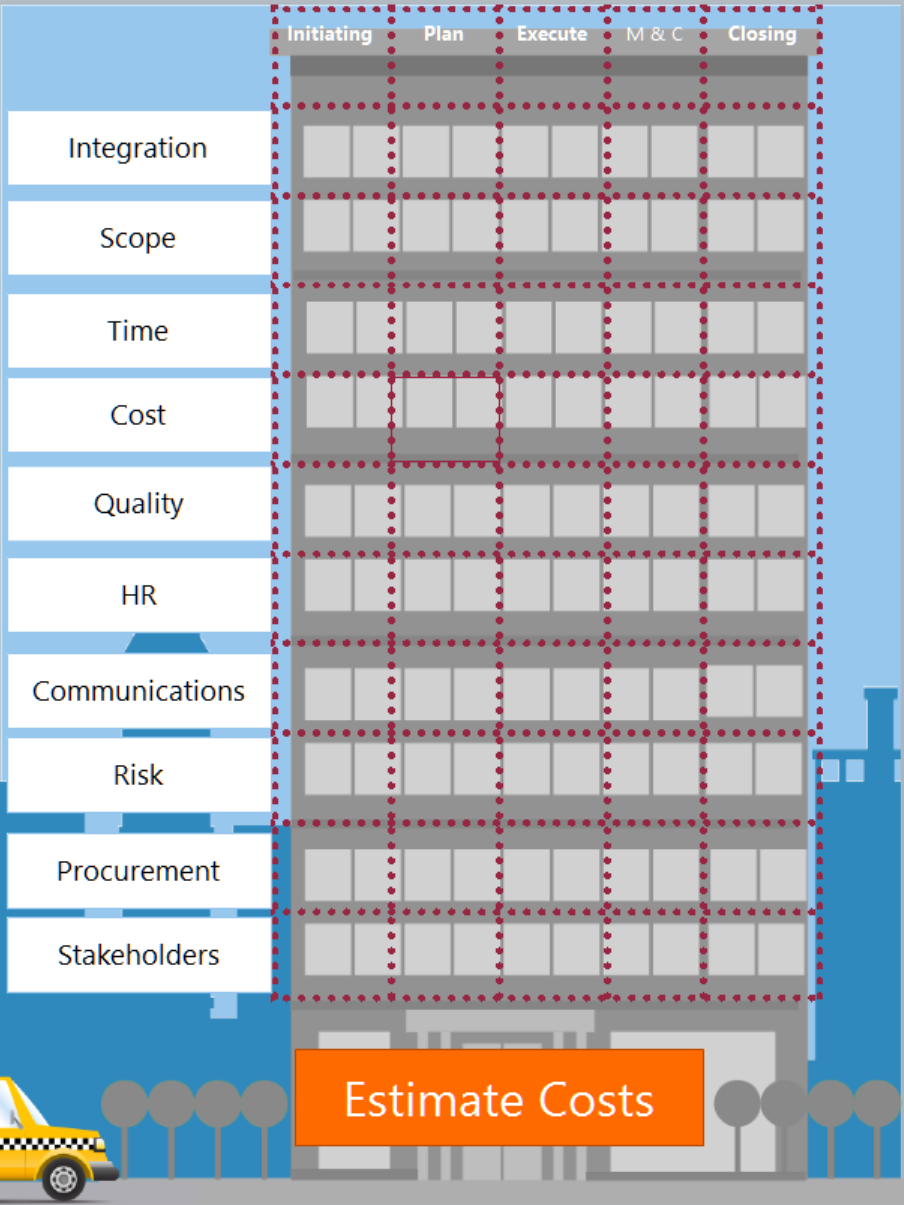 Project Management learning games included for 90 days to enhance your already amazing PMP certification exam prep experience.
Be active in your learning. Be active, not passive. Powered by inactive online PMP courses + weekend interactive classroom session = you having more power than ever to be successful in your project management learning path.
This course is available in many cities across the United States, as well as at your site. For an onsite corporate training session, contact The Crowd Training at surfer@mycrowdtraining.com
Feel the power!
Each of the following modules include interactive lessons, video, animations, assessments and review games.
PMP Exam Prep Course includes all the following lessons:​
Project Integration Management
Develop Project Charter
Develop Project Management Plan (PMP)
Direct and Manage Project Work
Manage Project Knowledge
Monitor Project Work
Perform Integrated Change Control
Close Project or Project Phase
Project Scope Management
Plan Scope Management
Collect Requirements
Define Scope
Create Work Breakdown Structure (WBS)
Validate Scope
Control Scope
Project Schedule Management
Plan Schedule Management
Define Activities
Estimate Activity Durations
Three point estimation for durations extended explanation
Sequence Activities
Relationship types extended explanation
Develop Schedule
Critical path extended explanation
Control Schedule
Project Cost Management
Plan Cost Management
Three point estimation for costs extended explanation
Estimate Costs
Determine Budget
Earned Value Analysis extended explanation (EVA)
Control Costs
Project Quality Management
Plan Quality Management
Manage Quality
Control Quality
Project Risk Management
Identify Risks
Plan Risk Management
Perform Qualitative Risk Analysis
Perform Quantitative Risk Analysis
Plan Risk Responses
Risk response strategies extended explanation
Implement Risk Responses
Monitor Risks

Project Resource Management
Plan Resources Management
Estimate Activity Resources
Acquire Resources
Develop Team
Manage Team
Control Resources
Project Communications Management
Plan Communications Management
Manage Communications
Monitor Communications
Project Procurement Management
Contract types extended explanation
Plan Procurement Management
Conduct Procurements
Control Procurements
Project Stakeholder Management
Who are stakeholders extended explanation
Identify Stakeholders
Plan Stakeholder Engagement
Manage Stakeholder Engagement
Monitor Stakeholder Engagement
Navigating PM 6 City (Course Introduction)
Purpose and design of this course
Working with The Crowd Training
Obtaining Your PMP

Preparing and studying for the exam
PMI application and guidance
Projects, Programs, Projects, and the PMBOK
Traditional project management v agile project management
Knowledge areas and process groups
Project Environments
Project selection
Project documents and project plans
Enterprise Environmental Factors (EEF)
Organizational Process Assets (OPA)
Project organizational structures

Role and skills of a Project Manager
Professional Responsibility
Course Farewell, Next Steps
Review what was covered
Additional The Crowd Training opportunities
Printing certificate of completion and using the learning management system
Encouragement
The interactive online portion of the course includes:

Project management training to fit various learning styles. Instead of a boring PowerPoints, The Crowd Training's interactive online PMP course uses colorful graphic design mixed with a variety of delivery modes:
- Conversational voiceovers
- Animations
- Visuals and content based on user engagement
- Interactive games
- Learning checks and assessments
- Whiteboard drawings and explanations
- Written content
- PMP Citizens - User discussion boards
- Character cartoons
- Practice exams with feedback
Register now before your spot is gone and someone takes the power away from you.
More information about The Crowd Training at www.thecrowdtraining.com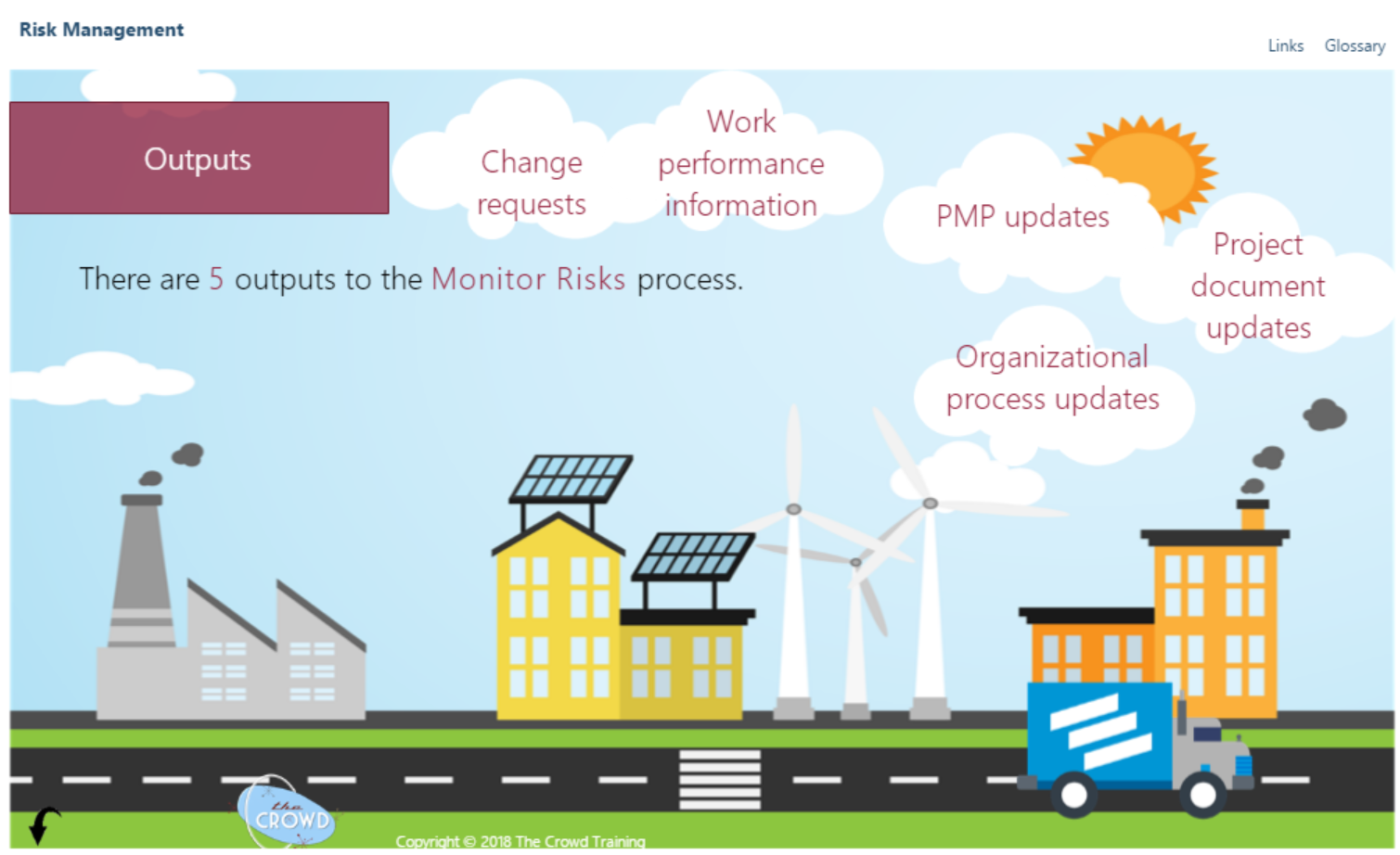 Your instructor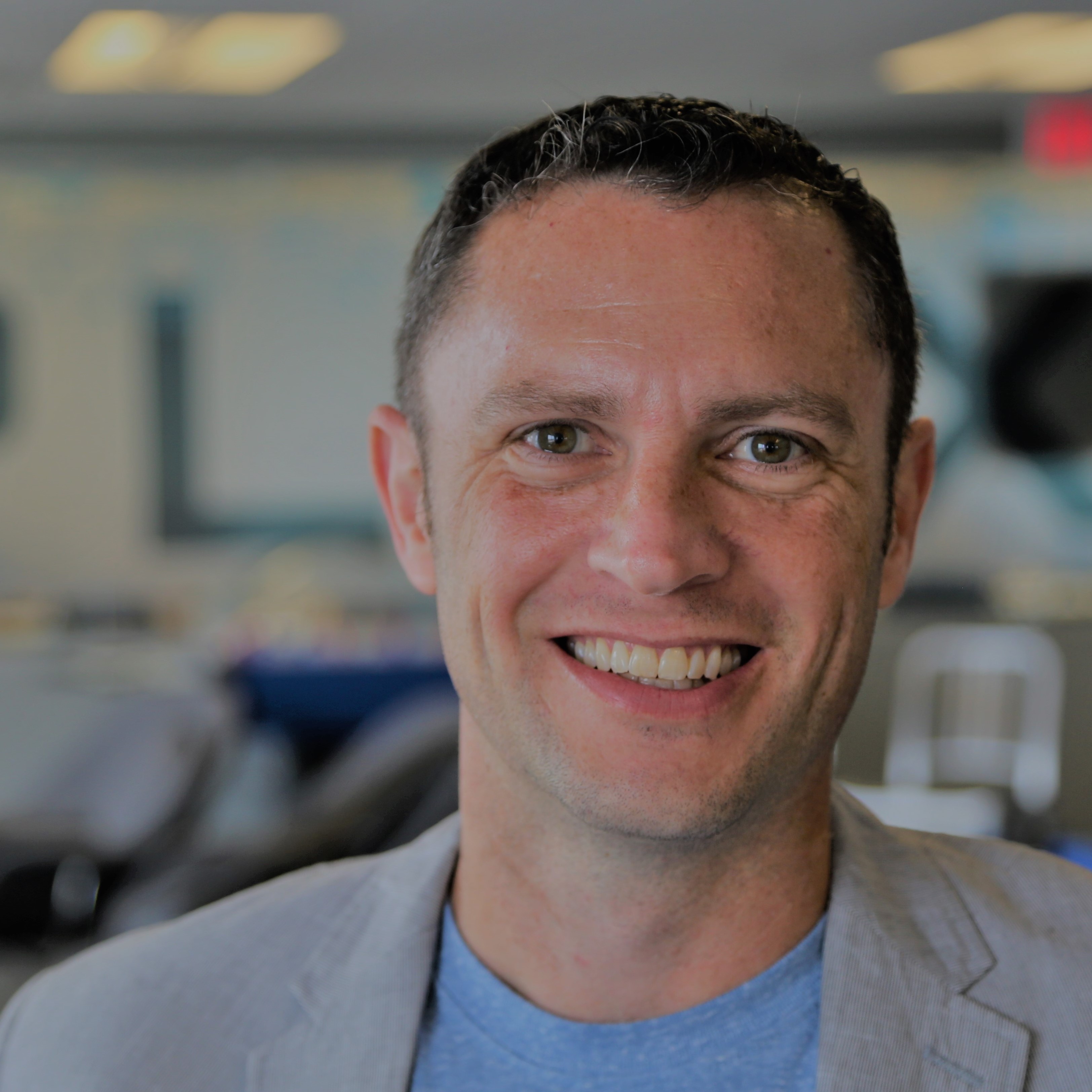 *PMP and PMI are registered trademarks of the Project Management Institute