Description
Women In Media (WIM Global) Presents The 6th Annual Women in Media Conference to Empower, Equip, and Encourage women to own their voices! This conference experience is for those who aspire to enter the industry, already working in the industry, or those seeking opportunities to build relationships with women in media. With much excitement for the first time in WIM History, we will present a BRAND NEW TWO DAY CONFERENCE EXPERIENCE in 2018!!
Saturday September 15, 2018 from 9am - 3pm
Sunday September 16, 2018 from 2pm - 7pm
2018 Theme LIMITLESS: BEYOND THE GLASS CEILING!
Sponsorship, Partnership, & Advertising Opportunities: VIEW HERE!
If you would like to be considered for a Workshop Speaker, please SUBMIT HERE!
Facebook @WIMGlobal || Instagram @WIMGlobal || Twitter @WIMSpeaks || Flick & Photos HERE
---
Registrants will enjoy:
Interactive Workshops facilitated by expert media and wellness professionals including Kristine McPherson (Founder of F.A.M.U.S and Director of Public Relations for Women In Media), Jennifer Lynn Robinson Esq (CEO Purposeful Networking & President FemCity Philadelphia), Dana Donofree (Founder Brand: AnaOno), Anumani Santos (Award-Winner Author, Modern Day Shaman, & Speaker) and more to come!


Youth Track Workshops

Continental breakfast with mimosas, lunch, and snacks Sponsored by Eatible Delights Catering
VIP Conference Experience w/ Private Dinner Parties Including 2018 Special Edition LIMITLESS T-Shirts **BRAND NEW**

Media Marketplace featuring media, businesses and services with career advancing opportunities for Women In Media including My New Philly, The Philadelphiia Sunday Sun Newspaper, and more!

Industry Networking Opportunities

WIM Speaks Gold Carpet Interviews **BRAND NEW**

Women In Media Empowerment & Merchandise Corner Including Thirty One Gifts, J Pratt Boutique and more!

Health & Wellness Beauty Bar **BRAND NEW**

Closing Reception Sunday Sept. 16th @ 5pm - 7pm Featuring Distinct Men & Women of Influence including Dyana Williams (Radio One), Kevin Pryor (NYC Host of 950 Lounge), Chef David Simms (Eatible Delights Catering), Philly Chit Chat (Philly MAG) Ernest Owens (Philly MAG), Kyree Tyrell (My New Philly), Ron Gray (Philadelphia Tribune Newspaper), and so many more!
In need of assistance with travel and hotel stay while traveling to Philadelphia? Email WIMPhilly@gmail.com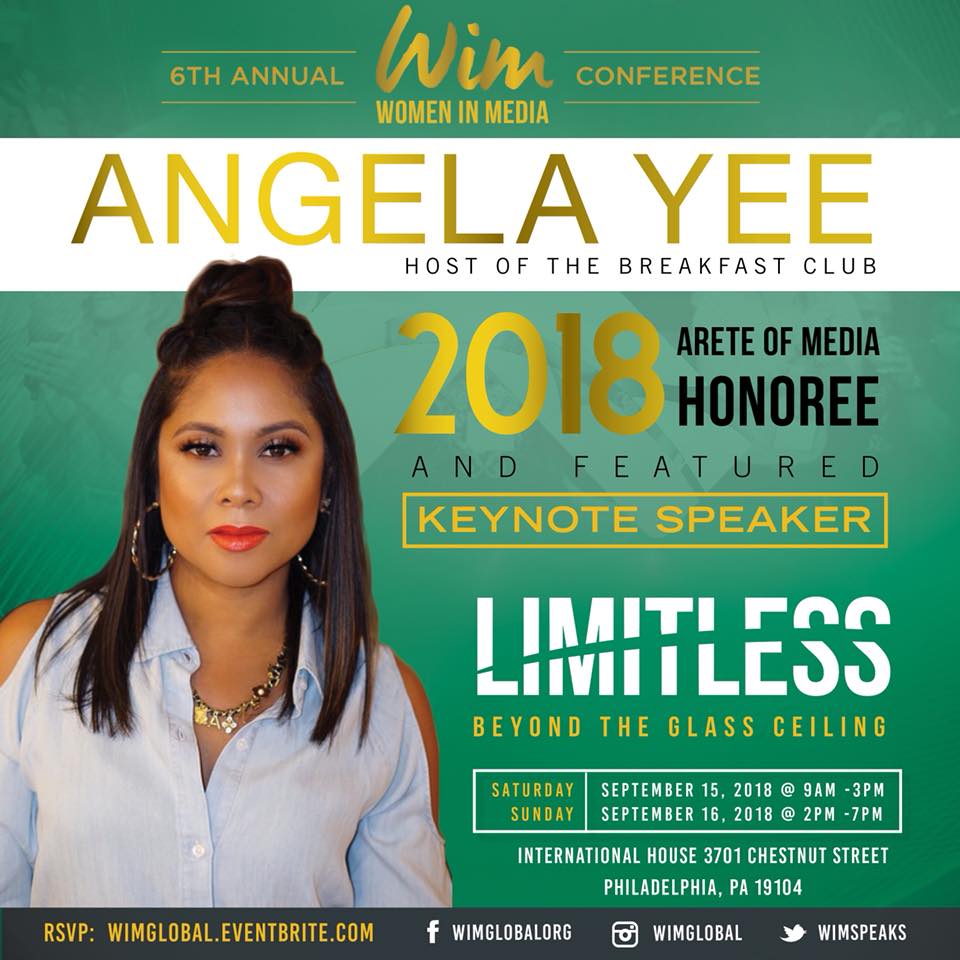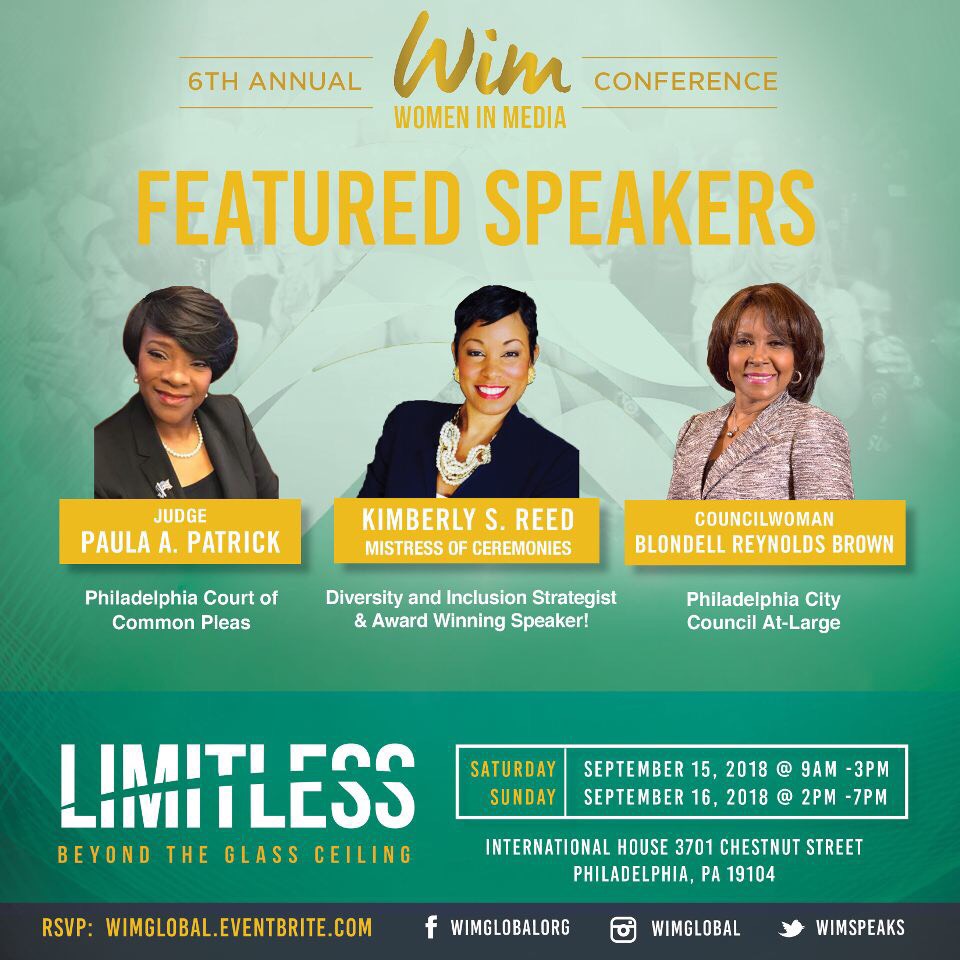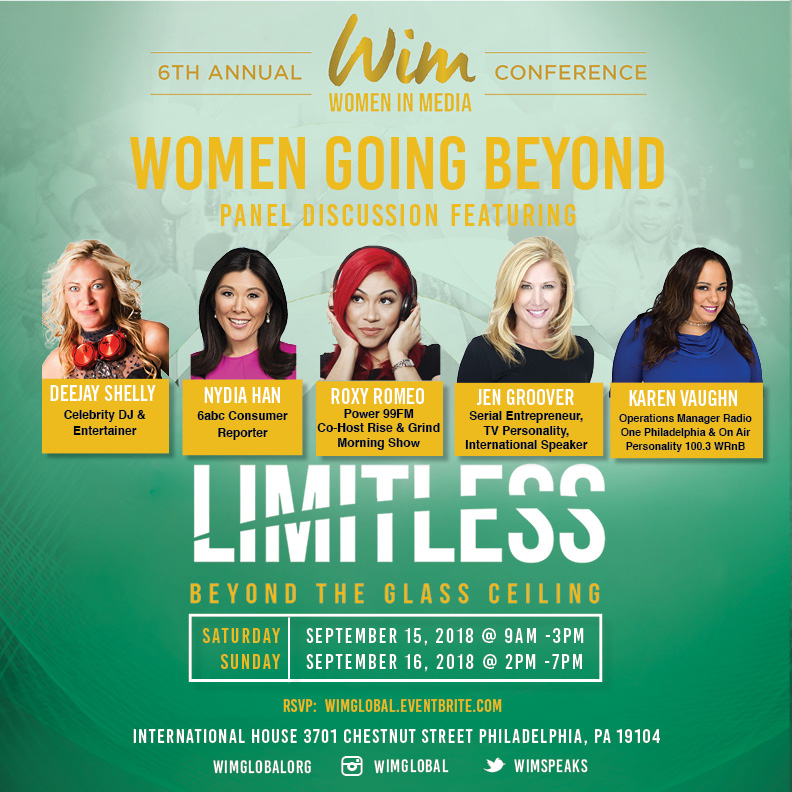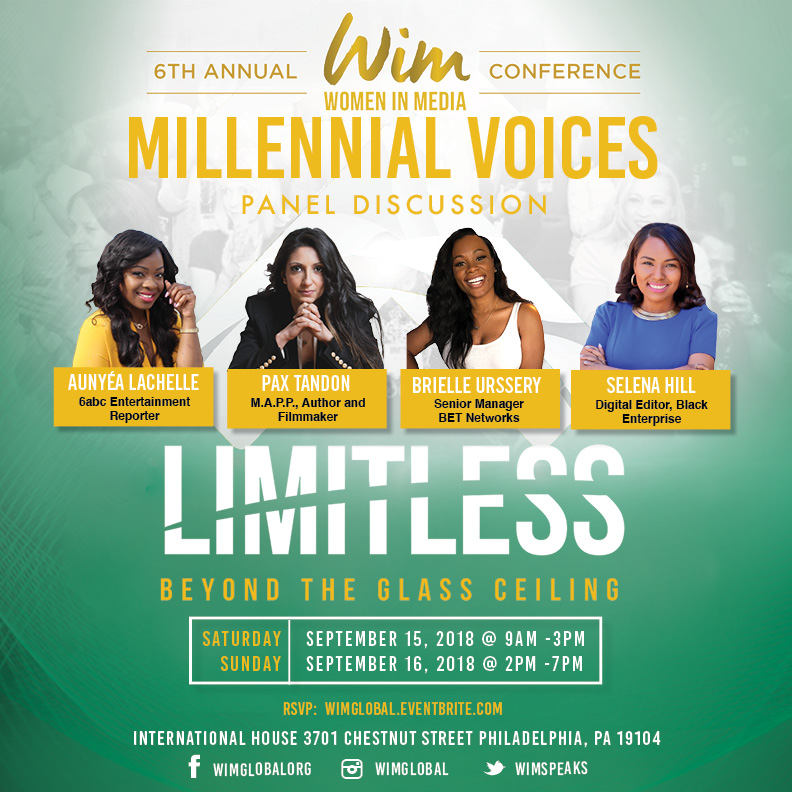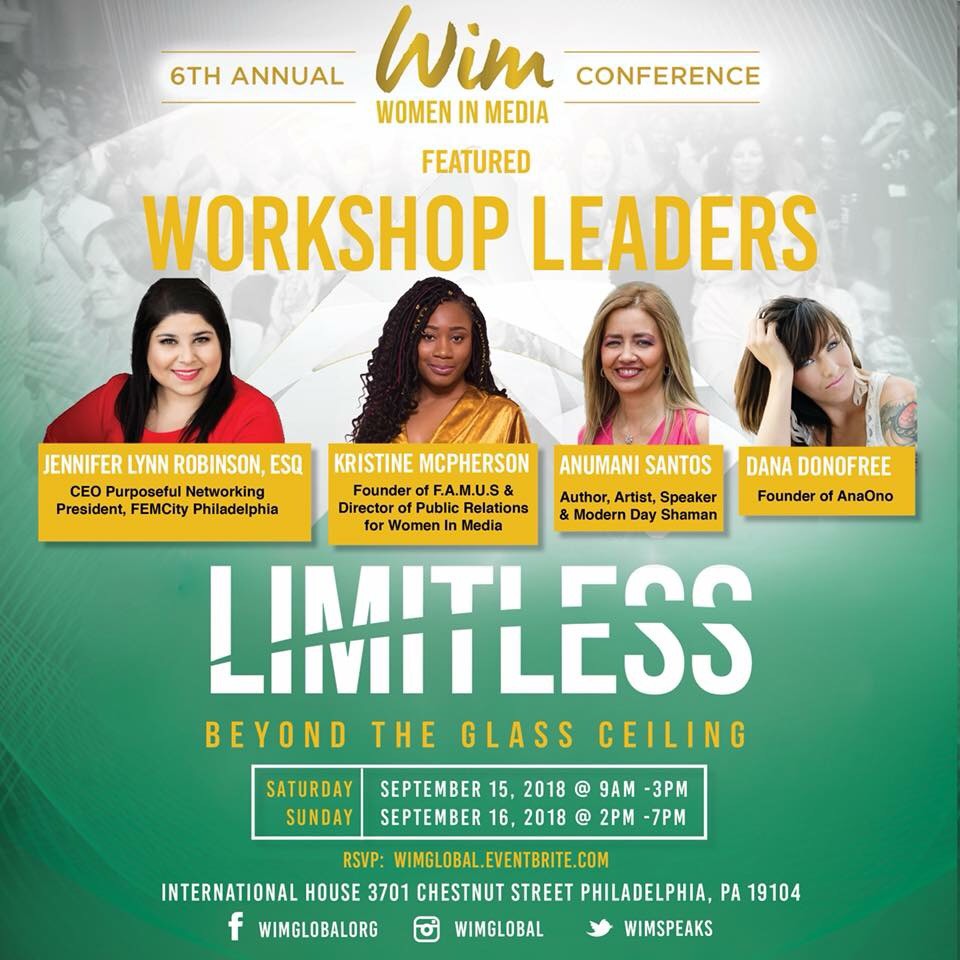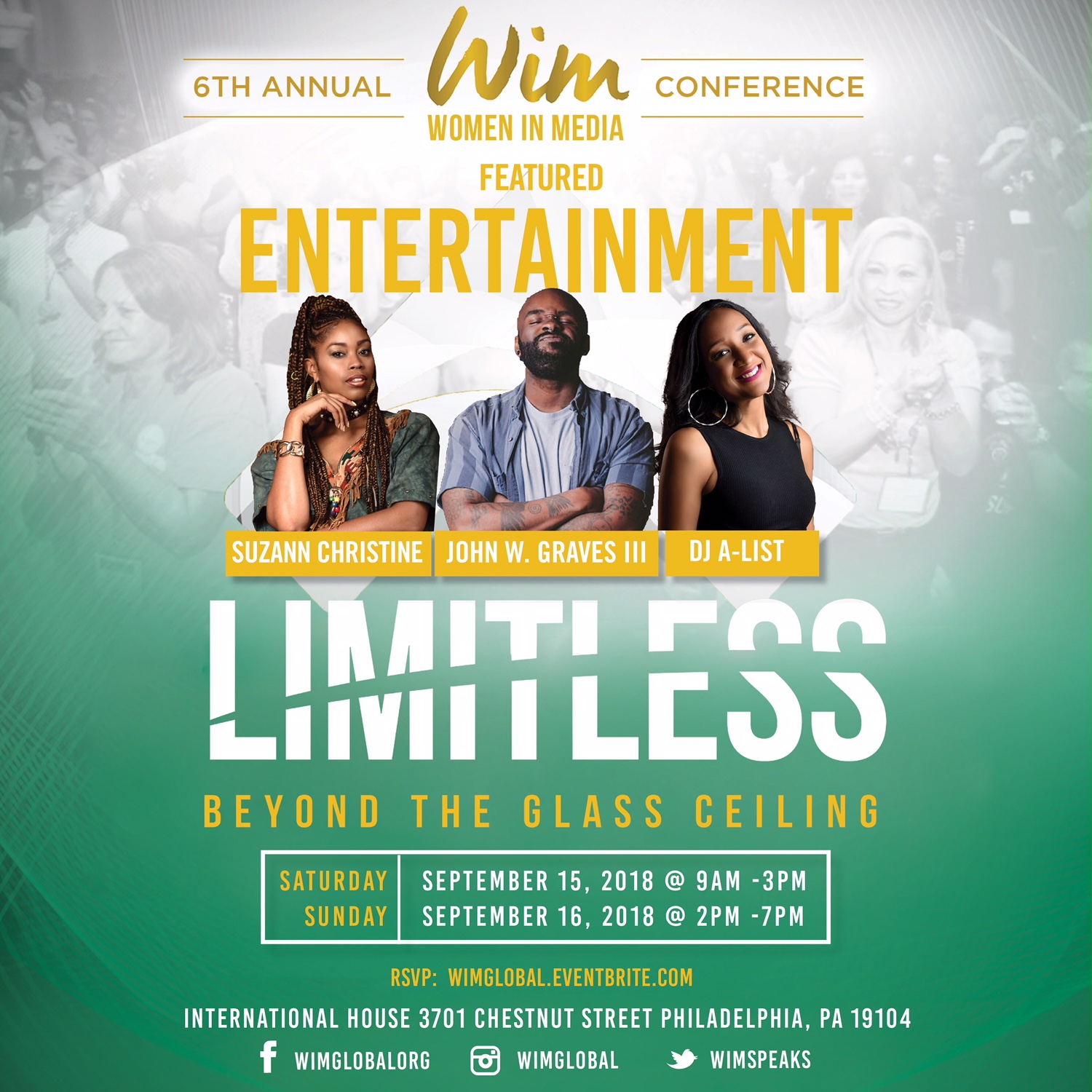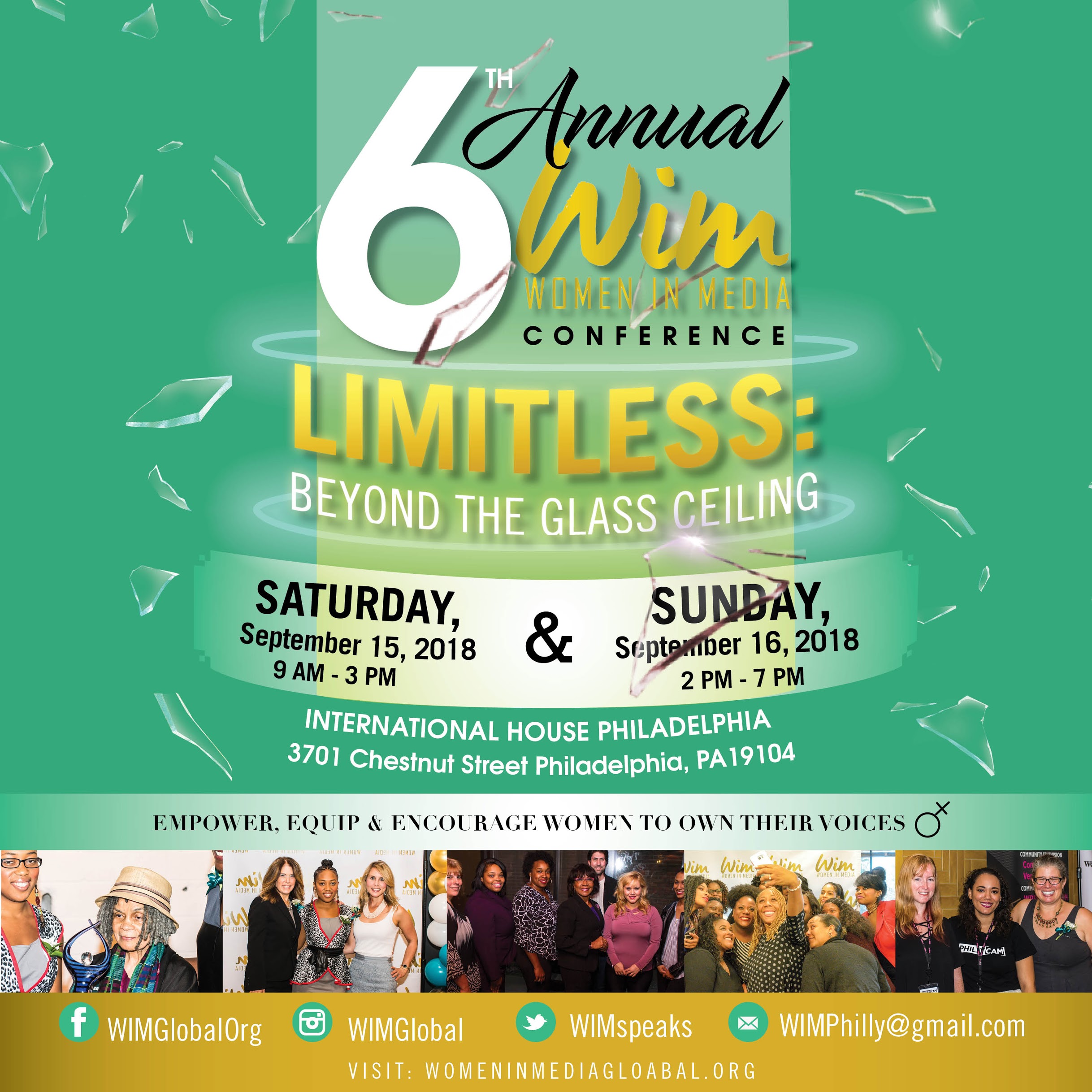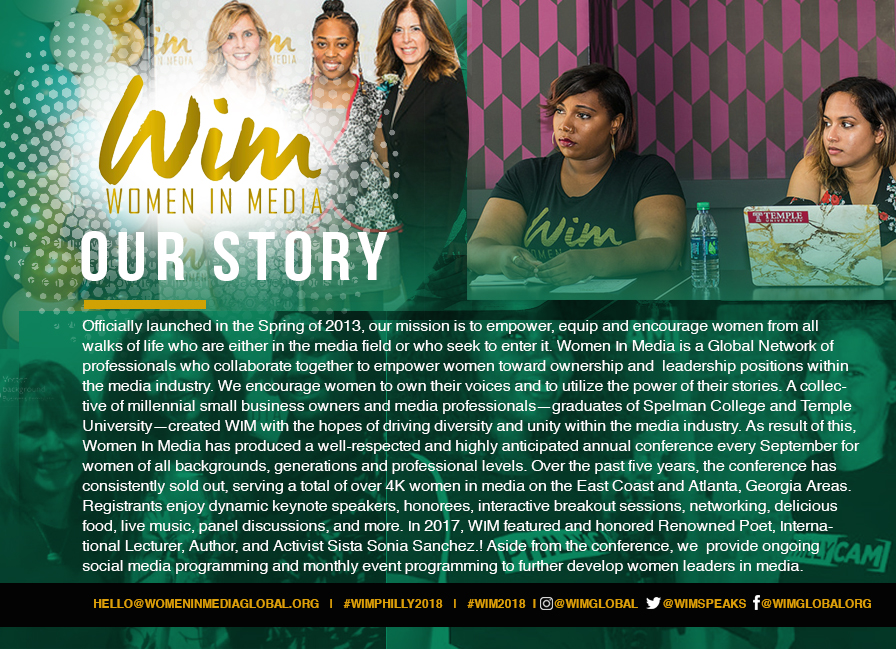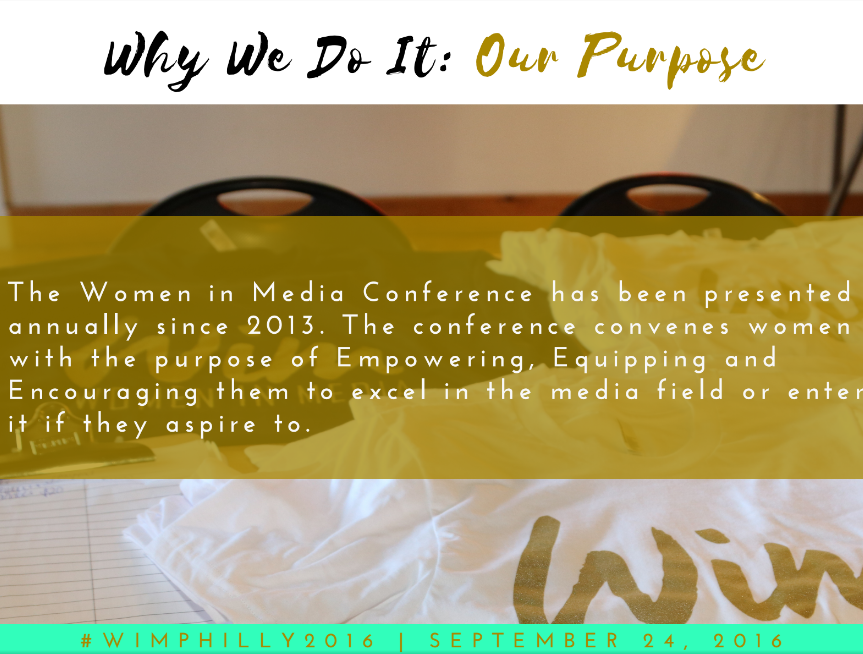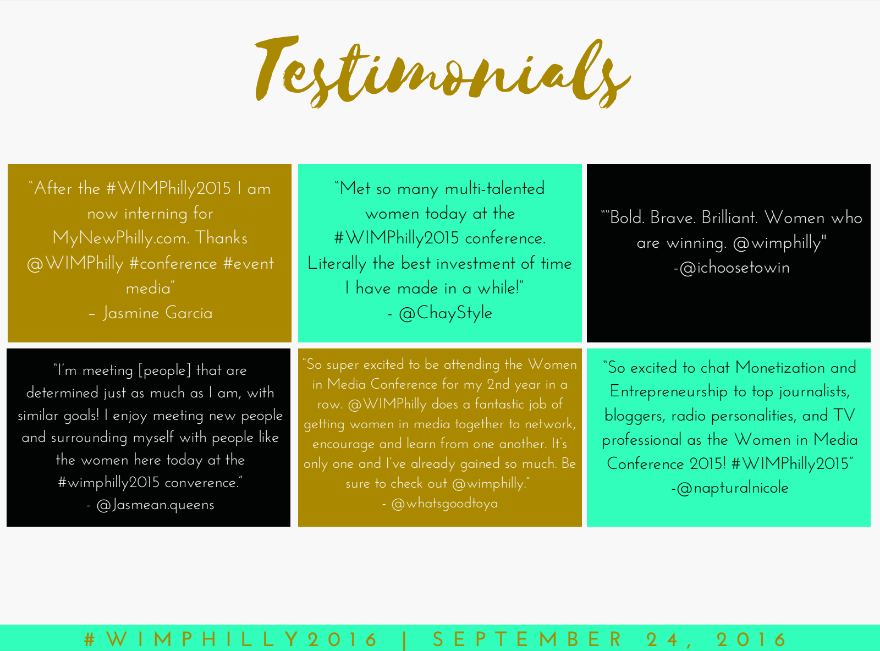 A glimpse at the past: