Description
The 6th Annual UCLA Medical Device Partnering Conference hosted by UCLA Technology Development Group (TDG) on March 6, 2018, provides a unique opportunity for UCLA inventors, investors, and industry executives to establish new relationships for furthering innovation. The conference will feature industry and venture capital panels, and showcase recent developments from some of Southern California's leading research institutions, as well as provide ample time for networking.
Additionally, UCLA TDG is proud to partner with MedTech Innovator to host its Los Angeles Pitch Event on March 5, 2018, the southwest qualifying round of its $500,000 competition. The event features pitches from best-in-class medical device, diagnostic, and digital health companies. Attendees will have the opportunity to network with MedTech Innovator partners, including investors, providers, and senior executives from medtech companies such as Johnson & Johnson, BD, and others.
Additional information (full conference program, panelists, sponsors, directions/map/hotels, etc.) is available on the conference website.
Agenda Overview
Day 1 - MedTech Innovator 2018 Los Angeles Pitch Event
​​10:00am | ​Registration & Networking
​​10:30am | Welcome & Introduction
Paul Grand, CEO, MedTech Innovator
Emily Loughran, Senior Director of Licensing & Strategic Alliances, UCLA Technology Development Group
11:00am | Morning Session
MedTech Innovator Alumni Panel

Moderated by: Jenell Robinson, VP Clinical Value & Provider Relations, MedTech Innovator
Shyam Natarajan, Founder & President, Avenda Health
Dan Clark, Co-Founder & CMO, Linear Health Sciences
Will Yashar, Director, Business Development
Minute to Win It Competition

NuEyes, Niche Biomedical, Deton Corp., NeuraLace Medical, CReATE, and Biopico
12:00pm | Networking Lunch
1:00pm | Afternoon Session
Pitch Companies

AesculoTech, AtaCor, OutcomeMD, iSono Health, myLABbox, WellStart Health, and two "Minute to Win It" companies (TBD)
4:30pm | IP Unplugged
IP Unplugged is an interactive strategic coaching session with Benjamin Glenn - a leading Silicon Valley IP strategist. With nearly two decades of experience on all sides of the early stage innovation triangle - innovators, investors and acquirers - Benjamin shares his unique insights with metaphors, strategic vision and humorous "nearly true tales of innovation". It's strategic coaching at the intersection of improv and Sand Hill Road.
5:30pm | Audience Vote & Winner Announcement
Day 2 - UCLA MedTech Partnering Conference
8:30am | Vendor Set Up/Registration/Coffee
9:00am | Welcome - Roger Wakimoto, Vice Chancellor for Research, UCLA
9:15am | Keynote - Johnese Spisso, President, UCLA Health & CEO, UCLA Hospitals
10:15am | Industry Panel - Medtronic, SetPoint Medical, Magstim Group, Cala Health
11:15am | Neurostimulation: Research to Patients
12:00pm | Lunch
1:00pm | Keynote - Eileen Coveney, Managing Director, L.E.K. Consulting
1:30pm | Investor Panel - J&J Innovation, Action Potential Venture Capital, Mérieux Dévelopement, Truffle Capital, Arkitekt Ventures
2:30pm | Networking Break
3:00pm | Startup Pitches
4:00pm | Closing Reception
EVENT SPONSORS: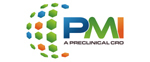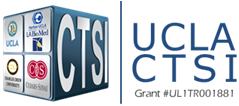 HOSTED BY: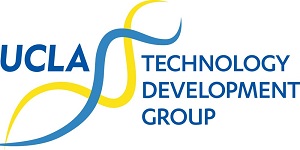 In coordination with: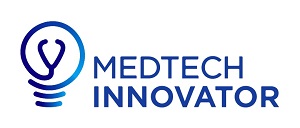 Emily Loughran, Senior Director of Licensing & Strategic Alliances, UCLA Technology Development Group