Description
The 6th Annual UCLA Medical Device Partnering Conference hosted by UCLA Technology Development Group (TDG) on March 6, 2018, provides a unique opportunity for UCLA inventors, investors, and industry executives to establish new relationships for furthering innovation. The conference will feature industry and venture capital panels, and showcase recent developments from some of Southern California's leading research institutions, as well as provide ample time for networking.
Additionally, UCLA TDG is proud to partner with MedTech Innovator to host its Los Angeles Pitch Event on March 5, 2018, the southwest qualifying round of its $500,000 competition. The event features pitches from best-in-class medical device, diagnostic, and digital health companies. Attendees will have the opportunity to network with MedTech Innovator partners, including investors, providers, and senior executives from medtech companies such as Johnson & Johnson, BD, and others.
Additional information (full conference program, panelists, sponsors, directions/map/hotels, etc.) is available on the conference website.
Agenda Overview
Day 1 - MedTech Innovator 2018 Los Angeles Pitch Event
​​10:00am | ​Registration & Networking
​​10:30am | Welcome & Introduction
11:00am | Morning Session
12:00pm | Networking Lunch
1:00pm | Afternoon Session
4:30pm | Judges Deliberation (closed to public)
Day 2 - UCLA MedTech Partnering Conference
8:30am | Vendor Set Up/Registration/Coffee
9:00am | Welcome - Roger Wakimoto, Vice Chancellor for Research, UCLA
9:15am | Keynote - Johnese Spisso, President, UCLA Health & CEO, UCLA Hospitals
10:45am | Industry Panel - Medtronic, SetPoint Medical, Magstim Group, Cala Health
11:45am | Patient video and talk
12:15pm | Lunch
1:15pm | Keynote - Eileen Coveney, Managing Director, L.E.K. Consulting
1:45pm | Investor Panel - J&J Innovation, Action Potential Venture Capital, Mérieux Développement, Truffle Capital, Arkitekt Ventures
2:45pm | Networking Break
3:15pm | Startup Pitches
4:00pm | Closing Reception
Apply to Pitch - MedTech Innovator $500,000 Competition
Early to mid-stage medical device, diagnostic or digital health companies are welcome to apply. Deadline is Jan. 26, 2018. For more information, visit www.medtechinnovator.org/apply.
EVENT SPONSORS: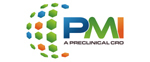 HOSTED BY: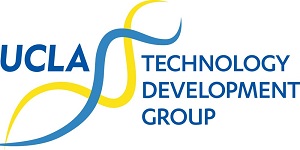 In coordination with: