Description
Hands down one of THE MOST conscious, powerful and INCREDIBLE events of the year (and maybe even a lifetime!) INSPIRATION! ACTIVATION! CELEBRATION! UPGRADE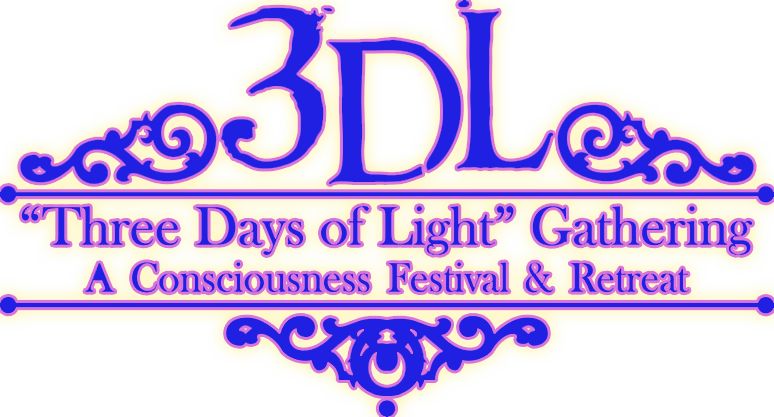 Three Days of Light comes Full Circle! After 6 amazing years of bringing community together for what is now known as one the most powerful transformational gatherings in the world, we are ready to host one last event to rally the people and usher in a brand new era. We are excited about what the future holds... and we want to celebrate all that is awesome, and take a look at all that we have created over the years... together.

Part full on Arts & Music Festival, Part Healing Retreat... 100% modern revival and Star/Soul Family Reunion... and the family keep growning and growing. Magical. Powerful. Healing.

Inspiration! Activation! Celebration!
3DL by Day:
With 0ver 50 powerful life transforming Workshops & Playshops lead by some of the most brilliant and informed teachers and facilitators around the world, focusing on what have become known as "The Four Pillars"; Sustainable Living, Natural Health & Wellness, Personal/Spiritual Development, and Community & Culture (Activism), 3DL is kinda like Earth School, summer camp and Light Worker Univeristy all in one.
Participate in any number of workshops, playshops, live demos or adventure based learning events. Or head to one of the dozen Yoga, Chi-gong, Thai Chi or Dance/Movement programs (for all levels).
The Sacred Sanctuary, Sacred Fire, Goddess Grove (Sacred Feminine), The Light Beings Community, Illumiknation Station, Round Table (Divine Masculine), The Nectar of the Goddess Temple, The Desanka Space, Harmonia and many other amazing themed spaces are there for you to plug in, or unplug. There is something to meet you WHERE YOU ARE
3DL by NIGHT!
What happens at night at 3DL is nothing less than EPIC! Hour after hour of music produced by some of the most inspirational, conscious, music performers from around the world. One of the most epic lightshows (to scale) of any transformational gathering. Performance, live paining, flow arts, fire performance, Sacred Fire, Drum Circles, Story telling.... night hikes... guided shamanic experiences, star gazing... there really is nothing like 3DL at night, on earth. (Think about/Feel into that for a second... that's what's up!)