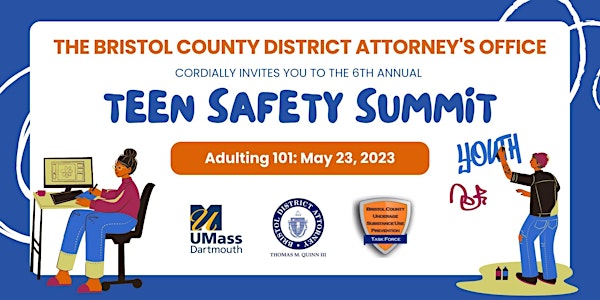 6th Annual Teen Safety Summit
6th Annual Teen Safety Summit: Adulting 101
By Bristol County DA's Underage Substance Use
Date and time
Tuesday, May 23 · 8:30am - 1:30pm EDT
Location
University of Massachusetts Dartmouth 285 Old Westport Road Dartmouth, MA 02747
About this event
This FREE conference will address many topics that are important to teens, including mental health and wellness, substance use, safety and more. We want to help prepare teen for the adult working world by providing them with education around the basic needs of surviving adulthood.
Who: This summit is geared toward middle/high school students, college students, law enforcement, court personnel, youth-based organizations, healthcare providers, social service providers, prevention specialists, school personnel, college administrators, public officials, lawyers and parents/caregivers
What: This FREE daylong conference will offer interactive workshop sessions, resources and prizes. Light breakfast & lunch provided.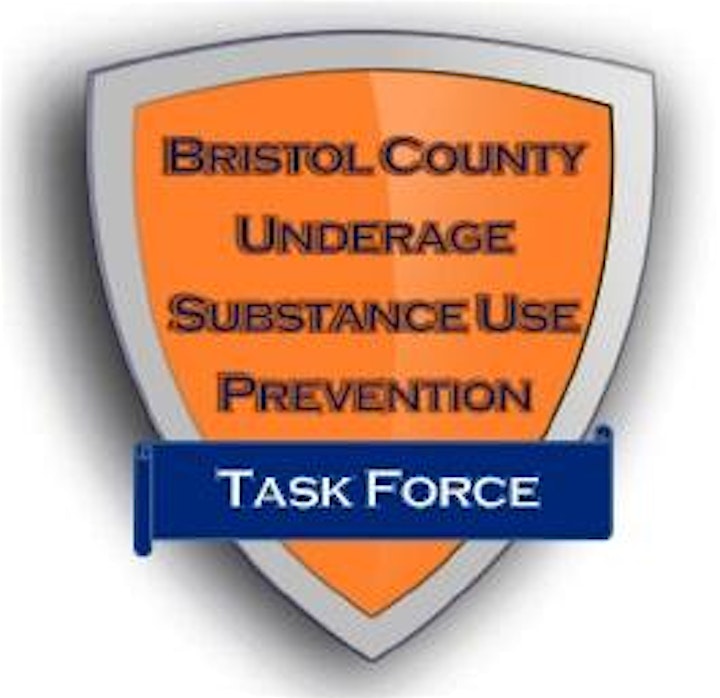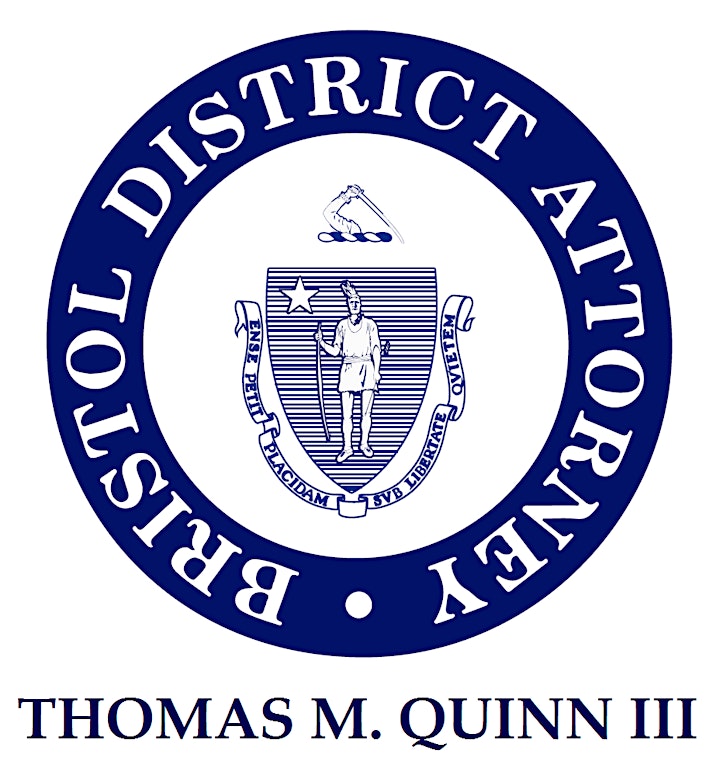 Agenda
8:30 AM - 9:00 AM
Arrival, Registration & Grab n Go Breakfast
9:00 AM - 9:15 AM
Welcome and Opening Remarks
---
Welcome and opening remarks will be given by District Attorney Tom Quinn. Introduction of the general session.
9:15 AM - 9:55 AM
General Session 1: Self Care: Mental Health and Hygiene
9:55 AM - 10:00 AM
Workshop Transition
10:00 AM - 10:55 AM
Workshop Session 1 (Nutrition or Finance)
10:55 AM - 11:00 AM
Workshop Transition
11:00 AM - 11:55 AM
Workshop Session 2 (Nutrition or Finance)
11:55 AM - 12:30 PM
Lunch and Evaluations
---
All participants will need to complete the evaluations prior to getting in line for lunch. The finished code is your ticket to lunch.
12:35 PM - 1:15 PM
General Session 2: Civic Engagement & Community Service
1:15 PM - 1:30 PM
Closing, Raffle Prizes and Departure
About the organizer
A taskforce created and overseen by Bristol County District Attorney Thomas M. Quinn, III to address underage drinking, substance use and dangerous drug trends among teens in the Bristol County area of Massachusetts.