6TH ANNUAL SUMMER SOCIAL AND NETWORKING EVENT INCLUDING LIGHTNING PITCHES!

Monday, August 1, 2016 from 7:30 AM to 10:00 AM (EDT)
Event Details

New England Healthcare Executive Meeting
August 1, 2016, 7:30AM to 10:00AM
THIS EVENT IS SOLD OUT!
ONLINE REGISTRATION HAS ENDED.


ABSOLUTELY NO ONSITE REGISTRATION WILL BE ALLOWED.
6TH ANNUAL SUMMER SOCIAL AND NETWORKING
EVENT INCLUDING LIGHTNING PITCHES!
SPECIAL LOCATION: FOLEY HOAG LLP, Seaport West,155 Seaport Boulevard, Boston
For Driving and Parking Information, Click Here.
---
Program Description:
We are pleased to announce that our 6th Annual Summer Social Networking Event will be returning on August 1st. This program features a number of snapshot presentations from local pre-venture and early stage Life Science companies. Each company will be given 1 minute to impress us with their value proposition with plenty of opportunity to network with the companies and fellow members. For those of you that have never attended one of these, they are typically one of our most well-attended events of the year, with health innovation professionals from all backgrounds coming to see what's new and exciting in the local biotech, medtech, pharma and health IT economy.
---

Keynote Speaker:
Carl M Berke, PhD, Partner,
Partners HealthCare Innovation Fund 
Carl is a Partner at Partners HealthCare Innovation Fund in Cambridge, investing in new biomedical technologies emerging from Massachusetts General Hospital and Brigham & Womens Hospital.  He is also currently a Founding Director of Mass Medical Angels LLC, a local investment group dedicated to seed stage investment in biomedical innovation.  His career has spanned over 25 years in the practice and management of innovation to bring new technologies from lab to market. As a bench scientist and R&D director, he worked at Polaroid Corporation and Hygeia Sciences in the development of photographic and clinical diagnostic products – he is an inventor on 6 US patents. He served as a Partner at Integral/Analysis Group, a management consultancy focused on innovation and growth strategy.  He has served on the boards of Quosa [literature access software], Kasalis [robotics], Annovation [novel anesthetics], Combinent [drug delivery], Sebacia [acne treatment], Infobionic [cardiac monitoring], QPID Health [bioinformatics], LifeImage [diagnostic image sharing], Syntimmune [autoimmune therapy], Argo Cardiovascular and the Sudanese Education Fund [philanthropy].  Carl holds an AB degree from Cornell University and received his PhD in Organic Chemistry from the University of California at Berkeley. He also holds an appointment as Lecturer in the in the Harvard-MIT Health Sciences and Technology Division.
Companies Already Confirmed:
Pulse Infoframe, Inc: Pulse: analytics at informatics & biotechnology intersection. Accelerating collaboration. Improving care. Enabling insights. Creating assets.
iHope Network: iHope is changing the way cognitive behavioral therapy is delivered, breaking down barriers, improving outcomes and controlling costs.
MindLeaf Tech. Inc.: Medical Compliance and Medical Support Services
IOMICS CORPORATION:  40% of all healthcare spend is attributable to comorbidities and ineffective patient care. Comorbidity Analytics (CA) is one of the most promising healthcare strategies today to simultaneously improve patient outcomes AND reduce operational cost. 
MultiScopic Instruments, LLC: Pivoting, articulating, powered laparoscopic and endoscopic surgical instruments.  Single use disposables with re-usable handles provide increased flexibility, reduced contamination risk.
Prophit Insight: Prophit Insight is helping to make hospitals more profitable.
New View Surgical, Inc.: A minimally invasive surgical imaging company that redefines and simplifies laparoscopic surgery. 
Nephrogen: Nephrogen is developing a simple, rapid, inexpensive, and highly versatile platform for routine biomarker (protein) quantification.
GenAdam Therapeutics, Inc.: Immuno-oncology platform technology employing pyroptosis to kill tumor and induce innate/adaptive immune response through single use AAV delivery vehicle.
Embera NeuroTherapeutics, Inc.: Embera is a clinical stage pharma company developing novel cocaine and nicotine addiction treatments. Positive Phase 1 results have enabled Phase 2 development. 
Floelle Inc.: Floelle Inc.'s device gives incontinent women the freedom to enjoy life without worrying about urine leaks while giving investors a high ROI.
Eutropics: Eutropics PraediCare Dx™ is a novel ex vivo clinical diagnostic assay for guiding the use of available treatment options for several cancers.
ThinkGenetic, Inc.: GPS for genetics.
Invitrometrix: Invitrometrix has developed a multi well live cell-based biosensor for phenotypic research in drug discovery. The device detects measurable changes in cells due to drugs administered into their growth media.
MedSentry, Inc.: MedSentry's IOT medication adherence system keeps very sick patients with complicated drug regimens healthy and out of the hospital saving money.
LambdaVision: LambdaVision is developing a protein-based retinal implant to restore vision to the millions blinded by retinal degenerative diseases.
BioTrak Health, Inc.: BioTrak Health is a digital therapeutics company providing drug-free solutions to help treat chronic tension headaches and migraines.
Stabilitas Smart Inc.: Clinical Grade Smart Insoles (CGSI) with wearable sensor technologies to detect the onset and prevent diabetic foot ulcers.
Adhesys Medical: Adhesys Medical develops fully synthetic biodegradable surgical adhesives to stop bleeding and seal wounds on the skin and inside the body.
Made of Genes: Precision Medicine Through Personal Genomics Services.
Portela Soni Medical LLC: PSM - Reducing Hospital-Acquired Infections.
EnlightenVie: The company is focused on developing and commercializing unique patented products for the practice of disposable micro-endoscopic micro-invasive medicine.
Sponsorship kindly provided by:
Platinum Sponsor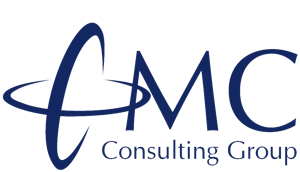 Silver Sponsors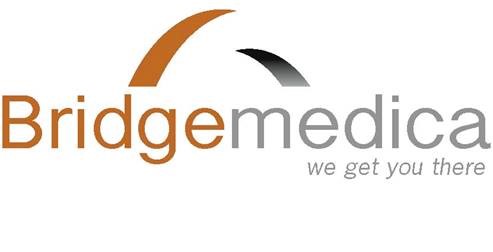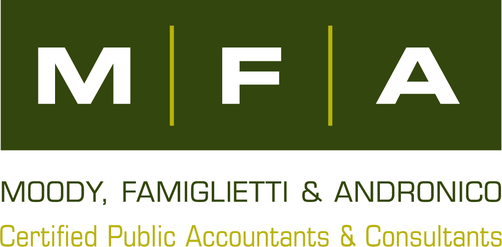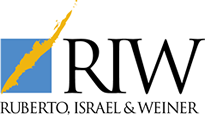 Venue Host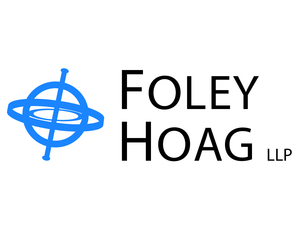 Promotion

Attendee List
Sort by:

Date

|

First Name

|

Last Name
When & Where

Foley Hoag Boston
FOLEY HOAG LLP, Seaport West
155 Seaport Boulevard
Boston, MA


Monday, August 1, 2016 from 7:30 AM to 10:00 AM (EDT)
Add to my calendar