6th Annual Southeastern Parkinson Disease Conference

Friday, October 14, 2011 at 1:00 PM

-

Sunday, October 16, 2011 at 5:00 PM (EDT)
Event Details
 6th Annual Southeastern Parkinson Disease Conference 
October 14 - 16, 2011
Sheraton Gateway Hotel, Atlanta, Georgia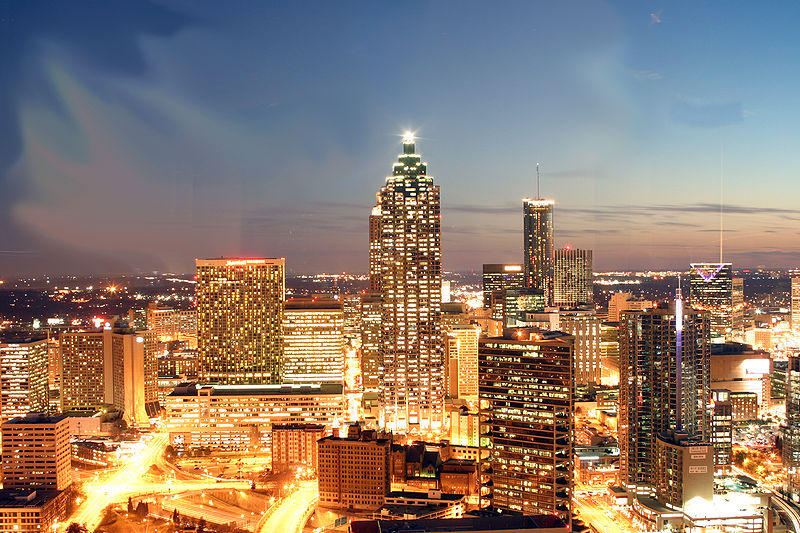 Atlanta will become the international focus on Parkinson Disease as the Georgia Parkinson's Association presents its 6th Annual Southeastern Parkinson Disease Conference (SPDC).  The SPDC was held in Rome, Georgia for the first four years and moved to Atlanta in 2010.  The SPDC has drawn attendees from all across the United States.  What began as a local education symposium in 2006, is now an internationally recognized conference drawing attendees from all across the United States, Canada and Europe.
This year, the National Parkinson Foundation/Georgia will hold the conference at the Sheraton Gateway Hotel in Atlanta, Georgia.  The Conference will begin on Friday, October 14th with a "Meet & Greet" reception from 6:30pm – 9:00pm.  In addition to the reception, there will be three pre-conference classes available for new attendees, those who are newly diagnosed and a support group faciliatators training session.  This year's focus on on movement and self advocacy.
The main conference will begin at 8:00am on Saturday, October 15th and will include sessions by Medical Professionals and "Patient Experts".  Conference sessions include sessions on family issues, treatment options, non-motor aspects, clinical trials participation and advocacy.  There will also be a special tract for care partners.  Many of the sessions will be presented from both the Professional and Patient views. 
Full Conference Registration is only $79.00 per person (plus processing charge) and includes the following meals as well as all conference activities:  Friday "Meet & Greet" Reception; Saturday Breakfast, Lunch and Dinner; and Sunday Breakfast and Lunch.
Mail-In Registration Form:  http://gaparkinsons.org/2011SPDCRegistrationForm.pdf

Special daily rate available:
Daily rates do not include Friday Meet & Greet or Saturday Night Dinner & Dance
SATURDAY: Symposium & Lunch only                        $37.92 ($35.00 + 2.92 online processing)

SUNDAY:  Symposium & Lunch only                            $37.92 ($35.00 + 2.92 online processing)

SATURDAY & SUNDAY Symposium & Lunch only   $64.29  ($60.00 + 4.29 online processing)

FULL CONFERENCE includes all conference
activities - Friday Meet & Greet, Saturday Dinner      $79.00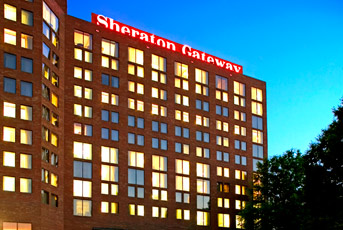 Hotel Reservations can be made online or by calling 770-997-1100 and asking for the "Parkinson's Conference" rate.  A special room rate of $84.00 per night has been arranged with the Sheraton Gateway Hotel.  All conference activities will take place at the Sheraton Gateway Hotel, 1900 Sullivan Road, Atlanta, GA
 Professional Led Sessions:
Voice Aerobics
Mary Spremulli – CCC-SLP
www.voiceaerobicsdvd.com
Movement & Music
Mathew Ford, PT, PhD
University of Alabama/Birmingham School of Health Professions
Deep Brain Stimulation
Harrison Walker, MD
University of Alabama/Birmingham Movement Disorders Program
Non Motor Symptoms
Ronald Pfeiffer, MD
University of Tennessee Health Science Center
Making the Most of your Doctor's Visit
Yogi Patel, MD
Concord, NC
Medication Management
William Garrett, MD
St. Joseph/Candler Medical Center
Mid Stage Parkinson Disease
Scott Cooper, MD
Canton Neurology
Clinical Trials and Research Update
David Standaert, MD
University of Alabama/Birmingham Movement Disorders Program
Complimentary Therapies
Reginald Hall, MD
West Georgia Sleep Disorders and Neurology
Pain and Parkinson's
Jorge Juncos, MD
Emory University Movement Disorders Program
Care Partner issues
Lynn Ross, LCSW – Emory University
Angela Robb, Fairfax Virginia
Gerry Haines, Bethlehem, PA
Patricia Auston, Springfield, MO
Patient & Caregiver Led Sessions:
Hospital Advocacy
Gretchen & Michael Church (Naples, FL)
The Relationship Survey
Jackie Hunt Christensen (Minneapolis, MN)
Reiki for Parkinson's
Karl and Angela Robb (Fairfax, VA)
Dance and Movement
Pamela Quinn (Brooklyn, NY)
Brain Games III
Peggy Willocks & Ken Cater (Tennessee & Alabama)
Clinical Trials Participation
Linda Morgan (Asheville, NC)
"Mommy, Daddy, Me, and PD - How To Help Your Children Cope Positively With Your Diagnosis."
Todd Bischoff (Ontario, CA)
Morning Stretch
Betsy Baskwell (Charlotte, NC)
Laughter Therapy
Rich London (Charlotte, NC)
Luncheon Keynote – Appalachian Trail
Ronnie & Bruce Kotek (Naples, FL)
Community Fundraising
Carol Hill (Dalton, GA)
Plus "Meet & Greet" Reception, Hospitality Suite,  and Onsite Massage Sessions provided by members of the AMERICAN MASSAGE THERAPY ASSOCIATION
When & Where

Sheraton Gateway Hotel
1900 Sullivan Road
College Park, GA 30337


Friday, October 14, 2011 at 1:00 PM

-

Sunday, October 16, 2011 at 5:00 PM (EDT)
Add to my calendar
Organizer
Georgia Parkinson's Association
Our Mission is to improve the quality of life of people living with Parkinson Disease and their care-partners through education, support and advocacy.
6th Annual Southeastern Parkinson Disease Conference