Hugs that Empower presents: A fundraiser to ensure that money is never a barrier for people with mobility challenges to "Dance to Walk"
About this event
*** In-person & virtual. Masks & proof of vaccination required in-person. ***
Hugs that Empower presents:
A fundraiser to ensure that money is never a barrier for people with mobility challenges who want to leave their wheelchair, walker or cane behind and get movin' with the TangoStride™ Program! Join us for a dressy afternoon affair -- in-person or virtually -- with hors d'oeuvres, hosted beer & wine bar, live tango music, silent auction  – and an experience you won't soon forget!  Celebrate with our TangoStride™ students, families/caregivers and volunteers and learn how your contribution will impact people's lives, right here in the Puget Sound, and beyond.
With the help of our partners and fueled by our generous community, Hugs that Empower 501c3 nonprofit provides a life-changing opportunity for people with disabilities due to stroke, traumatic brain injury (TBI), or neurological conditions such as M.S. and Parkinson's to improve balance, strength, and overall walking ability through our dance-based TangoStride™ Classes. Gabriela Condrea's TangoStride™ Technique (formerly NeuroTango) has been featured in The Seattle Times, Chicago Tribune, Q13 FOX, UW Medicine News, KING 5 & CBS.
www.32auctions.com/hugsthatempower2021soiree
Opens Dec 9th! See our Instagram & Facebook pages for sneak peeks of some of our items... Thank you to all of our generous community partners and individual donors from 2017, 2018, 2019, 2020 & 2021!
SPONSORS & COMMUNITY PARTNERS: Metropolist, Valley Medical Fitness Center, BrainSpace (a program of PROVAIL), Brain Injury Alliance of Washington (BIAWA), Columbia City Healing Space, The Phinney Center, Tukwila Community Center
MORE INFO & FAQ 
COVID Safety:
The safety of our community is important to us. As per CDC and Washington State guidelines, the in-person version of our event is open to fully-vaccinated attendees. Proof of vaccination required. Masks must be worn, except while seated at your table and actively eating or drinking.
Tickets & Donations:
Paperless Tickets!  No need to print your tickets out -- we'll have a list at the door.

Tax-Deductions: Hugs that Empower is a 501(c)(3) nonprofit organization. All tickets and donations are tax-deductible, less fair market value (FMV) of the event. Hugs that Empower has determined the FMV to be $20/in-person ticket & $10/virtual ticket. Any amount above this is tax-deductible. Please keep your email receipt as proof of your contribution.

Donations?  Yes, please, and thank you!  Donations are fully tax-deductible, and can be made on the ticket tab here or at HugsthatEmpower.org.
Parking:
There is ample street parking near Metropolist, and on Sundays, it's free!
Registration & Refund Policy:
Tickets are non-refundable. Thank you for your understanding.

Tickets are transferable until December 7, 2021. Please email hugsthatempower@gmail.com with your transfer details. 
Questions? Did we miss something? Please contact us.
hugsthatempower@gmail.com  |  (206) 778-3239  |  PO Box 55082, Shoreline WA 98155
PHOTOGRAPHY BY: Stefanie Felix Documentary Photography ~ left two images Merrill Images ~ far right banner image; picture below by Shahaan Smith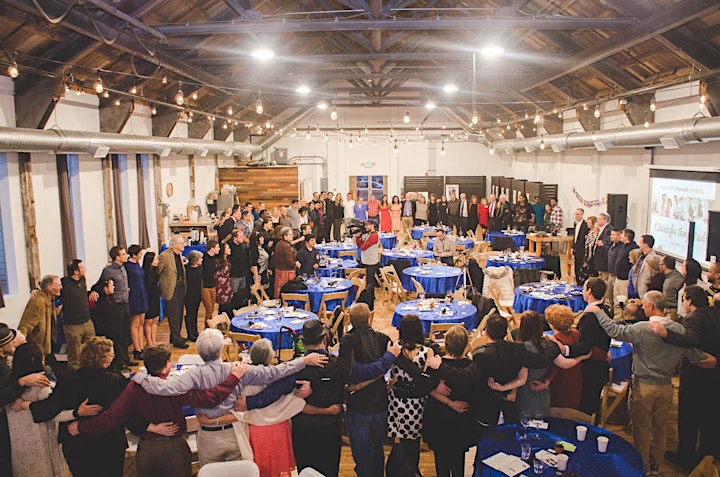 Organizer of 6th Annual Soirée for TangoStride! (a benefit)