About this Event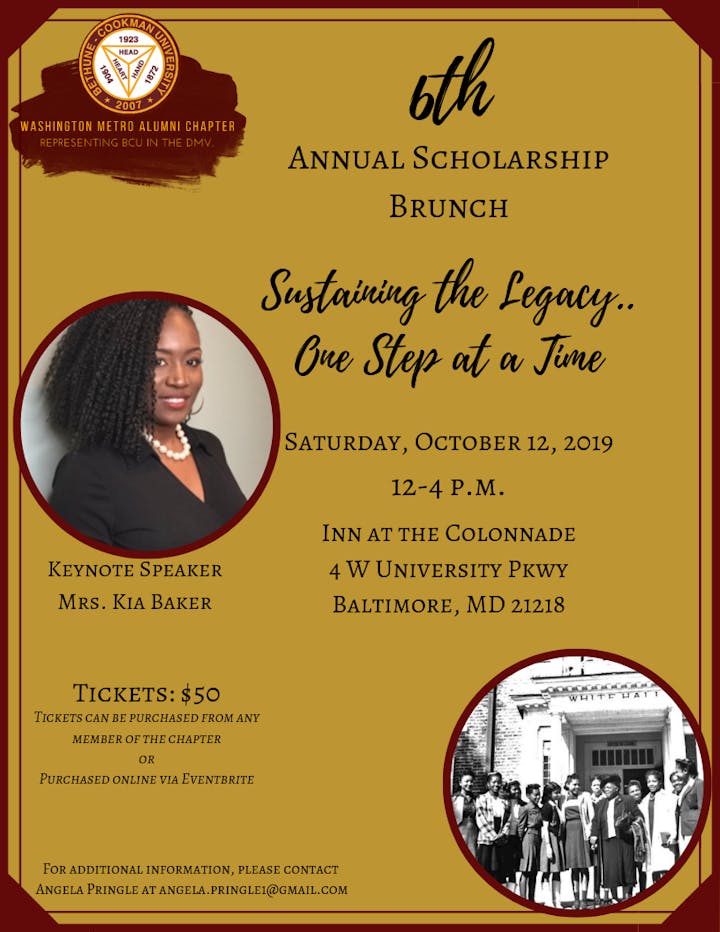 The Washington Metro Area Chapter, National Alumni Association of Bethune-Cookman University, Inc. cordially extends an invitation for its 6th Annual Scholarship Brunch.
Our brunch calls for celebration of our 2019 Scholarship Recipients of Bethune-Cookman University under the theme "Sustaining the Legacy...One Step at a Time. Further, proceeds for the event continue to assist the chapter's philanthropic efforts with helping students live out the university's motto of "Enter to Learn...Depart to Serve."
This year's event will feature keynote speaker, Mrs. Kia Baker. As a Historically Black College and University Alum, and Philadelphia, PA native, Mrs. Baker will come to share a motivating and inspiring message that will allow everyone in attendance to leave energized to carry out this year's theme.
Additionally, the event will include live entertainment and true Wildcat Pride!
We hope to see you there!