6th Annual Santa Barbara Real Estate Investors' Expo Honoring SB REIA

Saturday, July 23, 2016 from 9:00 AM to 5:00 PM (PDT)
Event Details
Celebrate Real Estate Investing in Santa Barbara
with the only real estate expo in the Central Coast!

SANTA BARBARA COUNTY IS OUR HOME BASE
Join Us at Our Outdoor & Indoor Beach Business and Complimentary Real Estate Expo & Mixer!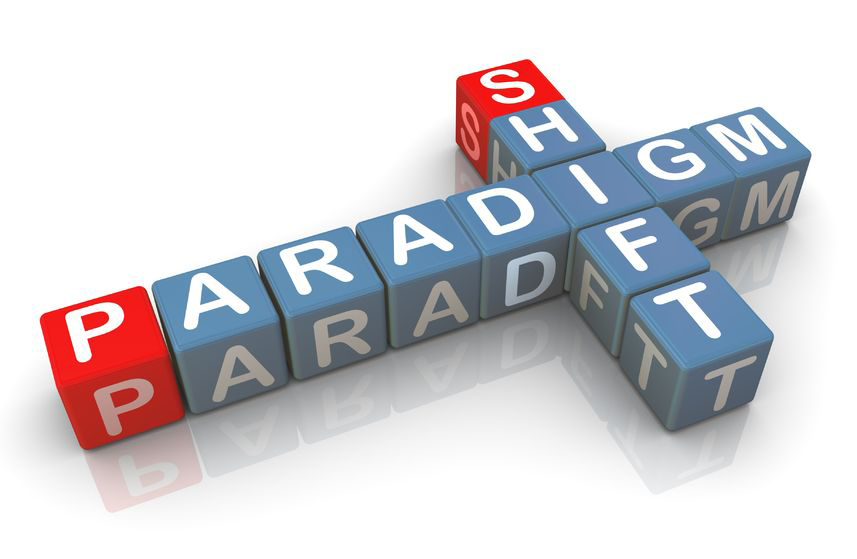 Learn, Network, Grow - Suntan, Surf, Sail
OUTDOOR / INDOOR REAL ESTATE EXPO
& NETWORKING MIXER!
Are you ready to Grow Your Real Estate Business, Portfolio and Network? If so, join us for one of our THREE EXPOS in some of the most
BEAUTIFUL beaches in the Nation.
SUCCESS is not all about work!
SUCCESS IS A LIFESTYLE - A way of life...
Enjoy the Lifestyle in Santa Barbara - Join Us!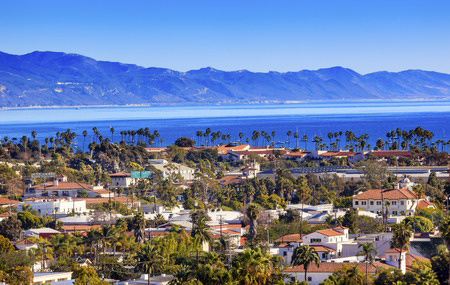 Here are some TRUTHS to keep in mind:
Money will not buy you happiness, but it gives you peace of mind

Time is the most important asset we have, don't waste it

Your health is vital to the enjoyment of your success,
take care of it

Loving what you do for a living will add years to your life
Work your passion, not for profit, and the money follows

 YOUR NET WORTH IS LINKED TO YOUR NETWORK
 We want this 805 Central Coast Real Estate Beach Expo to EXPAND YOUR MIND and help you achieve success. We are already done midway through 2016 - Have you accomplished your goals? We want to make sure you do!

CELEBRATE INDEPENDENCE DAY WITH US AS WE ALL SET OUT TO ACHIEVE FINANCIAL AND BUSINESS INDEPENDENCE AS WELL.
Learn from TOP Leaders in the Industry!

We are hosting Local & National Experts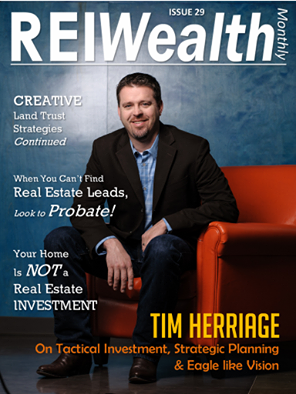 * Mingle with Vendors * Meet Local Leaders & Out of Area Investors 
 NON-Stop Tips for Real Estate Success ~ Make 2016 Your Year!
 We Want & Can Help YOU Succeed.  Bring Lots of Cards.
 Mingle with Local Leaders & Industry Professionals from Around the Nation!

Hosted by Realty411 - Publisher of Investors Magazines

** Come Meet Your Local Real Estate Leaders **

 Our Realty Media Company is Owned by a 22-Year California Investor

We are active investors in California & out of state!
Saturday, July 23rd

9 am to 5 pm

Realty411 was first published in 2007 and is the longest-running publication owned by the same owner -  She is a journalist, agent and active investor.

Our mission is simple: We strive to provide information about real estate to expand knowledge about the benefits of investing. We also believe that owning your own business is the BEST way to LIVE YOUR LIFE with Total INDEPENDENCE.
Our Expo Reflects Our Goals and Mission - Join Us to Expand & Grow
Please bring LOTS OF BUSINESS CARDS, it's time to Network.
JOIN US AS WE HONOR THE SANTA BARBARA REIA
Join Us as We Honor Dan Ringwald, the president of SB REIA.
Dan, a local SB investor, owns and operates a number of businesses. He is able to do this through his Free Online Training and Coaching, the generosity of his Family, Staff, SBREIA Members, Partners, Friends, and Volunteers.

Businesses:
National Home Buyers, LLC - Home of the Rent Ready and Turnkey Properties
Santa Barbara Real Estate Investors Association - Education and Networking
Personal Power Project - Go Green and Kick Gas
Santa Barbara Computing Services - Web Design, Multimedia Marketing, Computing Support


Dan Ringwald started his investing career in 1978 owning and managing Real Estate. He now owns Real Estate nationwide through his main company National Home Buyers, LLC and is building teams of Investors via Joint Venture Agreements. He is also building teams of property locators through his coaching, mentoring, and the Santa Barbara Real Estate Association which he created in 2006.

In running his Personal Power Project business Dan Ringwald knows from personal experience having solar on his home and driving an all electric Nissan Leaf that we have all been duped for 100 years. When you finally head down the path of Going Green you will see for yourself the huge savings you will gain and the Personal Power and independence that comes with it. Dan provides Personal Development coaching as seen at http://personalpowerproject.com/power-of-our-word.



Dan Ringwald also offers web design, multimedia marketing, and computing support through his business at Santa Barbara Computing Services. He gained his computing experience while working at the University of California Santa Barbara for 26 years where he created a computing support department in Kerr Hall.
His claim to fame there was helping create the main campus website www.UCSB.edu where he and his staff ran and managed it for 4 years along with networking all classroom lecture halls back to Kerr Hall for network management operations.
---
A SPECIAL VISIT FROM SILICON VALLEY!
Tom K. Wilson is a five-decade real estate investor who transitioned from a 30 year engineering career managing some of Silicon Valley's pioneering Hi Tech companies to a full time investor in 2000.
Since then he has bought and sold over 2,500 units and over $120M of real estate, including 7 apartment buildings, 4 commercial properties, 3 condo conversion projects, 5 syndications, and has flipped over 500 houses.
One of his companies, Wilson Investment Properties, provides quality turnkey high cash flow rental homes and commercial syndications in Dallas/Ft. Worth to other investors. Tom and his wife have lived in Silicon Valley for 46 years where they are active in their community, church and charitable organizations.
Tom is a frequent speaker at investment clubs, has a weekly radio show on real estate investing on KDOW, and often mentors new investors.
---

ALSO LEARN FROM CHRIS ROWLAND
WITH CIVIC FINANCIAL SERVICES
Chris Rowland, Account Executive with Civic Financial Services, started his career as an account executive for subprime loans, and quickly moved into Hard Money and has specialized in funding stated income private money loans for over 10 years.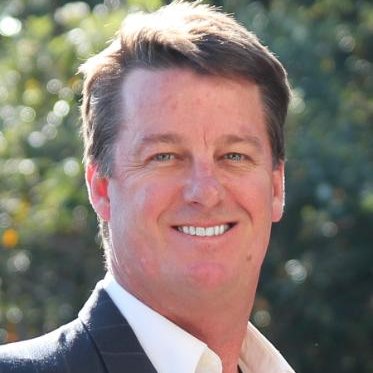 Learn all about Private Finance and how it can help investors and real estate professionals close more transactions. Chris is a local from Santa Barbara and Civic Financial Services is located in Redondo Beach, California. You do NOT want to miss this very special presentation by a local finance leader.
---
Join Realty411, the leading real estate investor magazine and expo company in the country. We served more investors in 2015 than anyone else in our niche. One of our magazines had nearly 30,000 reads online!

Since 2007, we have been providing individuals with the resources they need to succeed in real estate. Don't miss this important event!!
Our UNIQUE speakers are joining us to help you grow and learn, as well as to help you expand your portfolio to levels you've only dreamed of.

                              

GROW YOUR PIG FARM (PASSIVE INCOME GENERATORS)
Learn from Hector Padilla who mentored the publisher of Realty411 magazine when she started as an agent in real estate 15 years ago. Hector is a top-producing broker in Southern California. He has personally purchased nearly $65,000,000 worth of real estate; and as a broker has successfully closed over 1,000 transactions.

His most recent transaction: He flipped a PARKING LOT in Los Angeles and made $1.3 Million in one year.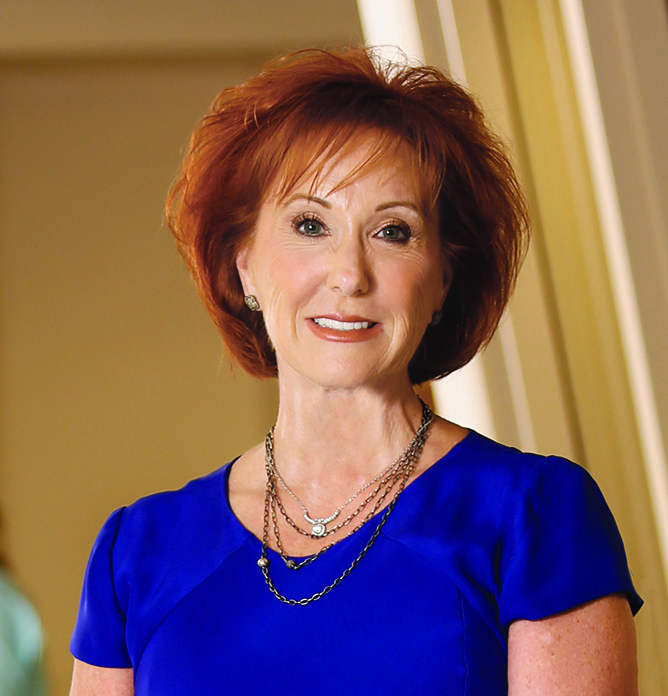 >>> Don't miss this exclusive presentation with Jim Beam and Rebecca Rice with Rebecca Rice and Associates. This is your opportunity to learn how to Increase the ROI on Your REI by learning the strategies that the wealthy already know and use to grow their wealth faster, plus at the same time add stability and liquidity to their portfolio.

Rebecca Rice and Associates is traveling from a great distance to meet you. Rebecca and JIm Beam (pictured below), have created a huge impact in the lives of many Realty411 fans and readers. Learn how you can benefit from learning what the wealthy already know.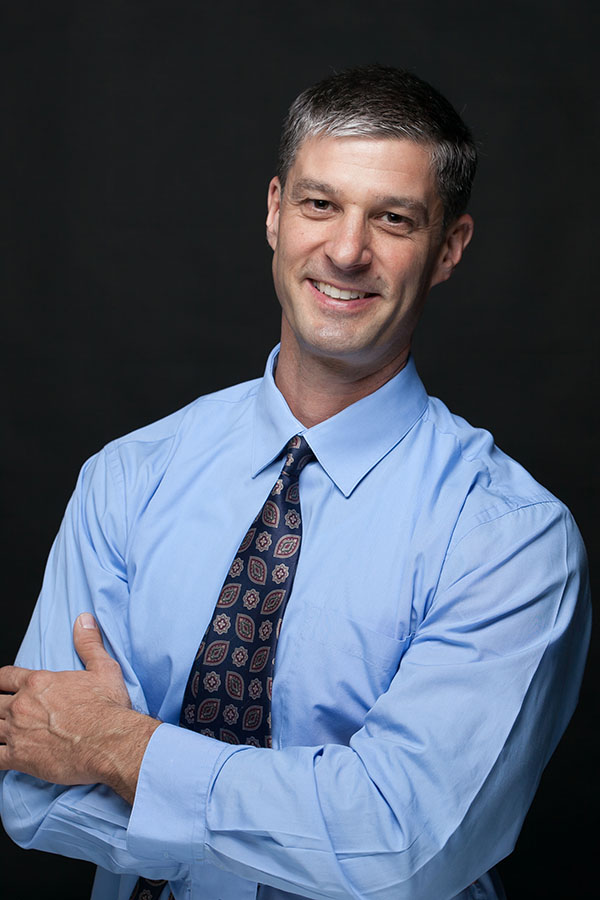 Leverage the world's most powerful financial institutions and create your own private lending machine.
I'm Jim Beam of Jim Beam Financial partnering with Rebecca Rice and Associates. We work with folks all over the country to improve their financial position using the same strategies we use. Today I will be sharing one of our favorite strategies that you will be able to use in your Real Estate Investing business.
Many investors talk about leveraging. Some discuss compound interest. Fewer, if any, put the two strategies together. I will be sharing an amazing strategy of leveraging the world's most powerful financial institutions.This leveraging strategy, when combined with the uninterrupted compounding growth of your retained capital, will generate wealth in such a way as you have never seen before.
Come prepared to explore how banks leverage money and how you can emulate them in your Real Estate Investing. I will show you how to borrow money at low interest rates so you can invest at higher rates. AND, retain your personal capital in the safest, the strongest and the most resilient financial institutions in the world.
PLUS..... REGGIE BROOKS!
Reggie Brooks, the #1 abandoned property specialist in North America. Reggie is also an international speaker, author and educator, dedicated to inspiring others to achieve personal success through real estate investment. Having risen above a life of poverty, he has achieved what many people consider to be impossible. He went from making $36,000 per year at the local telephone company, to making over $40,000 per month in his real estate business.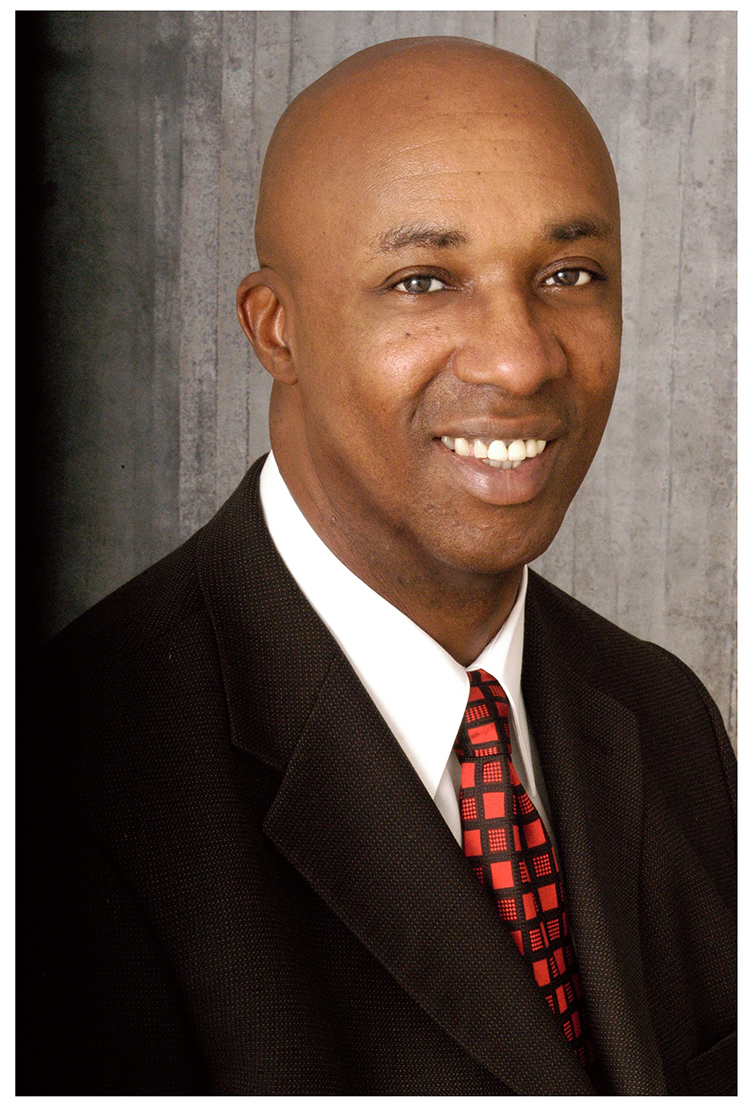 Starting out with very little money, Reggie began his investment career in 1986. After taking a few real estate investment courses, he began investing in rental properties in Los Angeles. He quickly replaced his telephone company income of $3,000 per month with over $4,200 per month from a few well-placed investments, becoming financially independent within his first year of investing.
Today, Reggie delivers his personal philosophies for success at major business venues and expositions throughout the United States. Reggie has also exploded as thee expert on "Abandoned Property Specialist" in the world.
Reggie attributes his success to faith and family, and to the invaluable mentors he has met along the way.
Of all his many accomplishments, Reggie is most proud of his family--his wife Ersoleen, and children Keith and Arlett.
learn more about Reggie Brooks...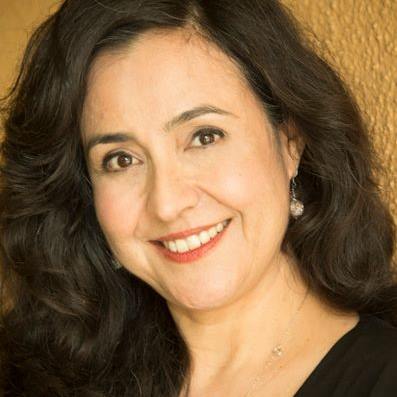 >>> Meet Linda Pliagas, publisher of Realty411 magazine, the longest-running real estate investment publication and national expo company. In business since 2007, Realty411 has helped thousands of investors expand their knowledge and connections with their complimentary magazines and events. Linda has been a real estate agent for 14 years and a landlord for over 20 years. Linda's family also owns a luxury business restoring and selling fine watches and clocks. Her family also owns several other businesses in California.

ATTENTION INVESTORS, AGENTS, BROKERS, BUSINESS OWNERS: We will host a BONUS SEMINAR on credit optimization after the expo!

>>>>   Thanks to CreditSense -- Our Platinum Sponsor  <<<<
Confused about Your Credit Score?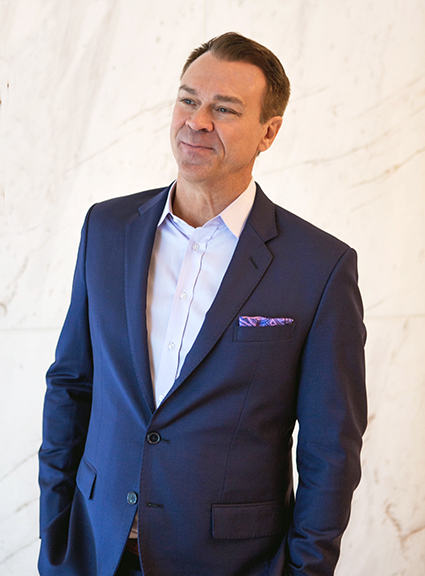 Learn Tips on How to Raise Your Score.
Become Educated on the Credit Rating System
Get Your Own 800+ Credit Score
with Merrill Chandler, Founder of CreditSense!
Learn how to optimize your credit and raise your credit score 45 points in 45 days while getting on the path to a Tier 1 or even 800+ credit score.
Discover how to raise your credit score 45 points in 45 days! Do you know what opportunities come with an 800+ credit score? THE CREDITSENSE DIFFERENCE. CreditSense tackles the 800 pound gorilla of the credit system by helping consumers and business professionals to achieve Tier 1 or even 800+ credit scores.
CreditSense offers powerful, proven strategies to not only recover lost points due to bad credit, but to optimize our clients' credit profiles so that every piece of data measured by FICO scoring software produces the maximum number of credit score points for them. Find out more on how to optimize your credit score to get maximum leverage, which will enable you to skyrocket your real estate portfolio.
NETWORK WITH EXHIBITORS - WIN PRIZES - BRING THE FAMILY
ENJOY A WONDERFUL BREAKFAST MIXER - GROW YOUR BUSINESS!
 ***Speakers subject to change due to availability - this page will be updated regularly with updates and will include the agenda shortly***
 ~~~~~~~~~~~~~~~~~~~~~~~~~~~~~~~~~~~~~~~~~~~~~~~~~~~~~~~~~~~~~~~~


---
 Celebrate Real Estate in MARINA DEL REY!
Our discussions cover a wide range of topics:
Commercial & Residential Real Estate * Private Lending * Raising Capital * Networking Tips to Grow Your Influence * Strategies to Increase ROI * Gain Perspectives on TOP Local & National HOT Markets * Fix & Flips * Buy and Hold + Wholesaling, Notes & More...

Mingle Outdoors with Exhibitors Such As:
 EXCLUSIVE THOUGHT-PROVOKING EDUCATION!
This is your chance to gain insight into the local real estate market as well as gain perspective of some of the top areas around the country to invest in. All guests receive TOP Investment publications.

Vital industry and "top insider" information will also be made available at this important event, such as:
1. Where can local investors acquire Private Funds and Hard Money Loans for Investing?
2. What are some Prime Areas to invest in the Local Market?
3. Where are Savvy Investors going to find top Cash Flow markets out of state?
4. What's going on at the Local Courthouse and with the Foreclosure Market? 
5. Who are the TOP brokers and agents in Our Area and how can they help Investors find, secure and acquire those deals.
6. Learn about other Industry Events happening in California and out of state that are important to attend - Our friends host them. We promote very important industry events where hundreds of like-minded individuals unite for networking.
7. Meet the publisher of Realty411, who is an active real estate investor. Some of her California deals appreciated over $200K in less than two years.* ( *results are not typical )

8. What areas are being scoped out by Local Investors? Find Out...
 All Guests Receive Our California-owned magazines, including:
Realty411, CashFlow Express & REI Wealth Monthly
  Meet Local Leaders & Industry Giants - We are California Investors

Influential Real Estate People & Business Owners Attending!

 Find Potential Partners, New Friends, Build Your Circle of Influence.
 
YOUR NET WORTH IS EQUAL TO YOUR NETWORK
We are hosting this event to help increase your contacts
and to further your potential in this industry, so don't miss out!
Also, Inside Our Publications Discover Finance Leaders

Our VIP Advertisers Include:
FirstKey Lending, LLC, Pacific Private Money,
Zinc Financial, B2R Finance, and Security National Mortgage
among others, learn about these financial resources.

Join Us to Learn About These Companies and More!
~~~~~~~~~~~~~~~~~~~~~~~~~~~~~~~~~~~~~~~~~~~~~~~~~

* Plus, enjoy viewing REI Wealth Monthly, our fully-interactive digital publication
developed for Apple enthusiasts by an investor from San Diego, California
* Learn Tips and Strategies on TOP Real Estate Niches:
Fix 'n' Flip, Wholesaling, Crowdfunding, Buy & Hold,
Local & Out-of-State, Private Lending, Commercial & Residential
 ~~~~~~~~~~~~~~~~~~~~~~~~~~~~~~~~~~~~~~~~~~~~~~~~~
FOR INFORMATION PLEASE VISIT:
CALL: 805.693.1497 | 24 Voice Mail: 310.499.9545
Realty411's main website at: http://realty411guide.com

 Hear the 411 About Us: CLICK HERE
JOIN OUT NETWORK AT NO COST...

 Be sure to get your hands on our new release of Realty411 Magazine, Private Money411 and CashFlow Express either by mail, or by picking up a free copy at one of our events!
ARE YOU A VIP REALTY411 MEMBER YET? IT'S FREE CLICK HERE
No matter what, please mark your calendar so you don't miss out on this fantastic real estate and finance expo. Our goal is to provide fantastic resources to help you learn about real estate or grow as an investor. We know your time is valuable, so we have wonderful books, magazines, and other gifts to give away.
Start the year off right with spectacular networking!!! Build NEW friendships and business collaborations with some of the industry's TOP Leaders. Plus, guests will discover new resources to FUND deals. Joining us are incredible speakers, sophisticated investors, and VIP Industry Leaders from across the country.
– Meet Arnie Abramson, renowned expert on Texas Tax Lien real estate investing.
– Learn how tax deed investing differs in different states, and how Texas specifically offers better investing opportunities that most states.
– Learn more about how you can get started investing in Texas Tax Liens. - See more at: http://shows.flipnerd.com/real-estate-investing-expert-interviews/texas-tax-sales-arnie-abramson#sthash.HwELrYpg.dpuf
---
Save
Save
Save
Save
Save
Save
When & Where

The Fess Parker A Doubletree by Hilton Resort
633 East Cabrillo Boulevard
Santa Barbara, CA 93103


Saturday, July 23, 2016 from 9:00 AM to 5:00 PM (PDT)
Add to my calendar
Organizer
* Event Organized by Realty411 *
Based in Santa Barbara County, Calif., Realty411 publishes online and print magazines, e-newsletters, produces expos, and mixers around the United States. Their mission to educate and empower everyone from all walks of life to invest in real estate. The media/marketing company is owned by a real estate investor and licensed California real estate sales agent. Realty411 currently reaches more personal investors around the nation with their in-house expos and events than any other realty investor publication in the world. Many expos are charity events where awareness and donations are raised for numerous worthwhile organizations, which focus on children, assisting the homeless, victims of domestic violence, and animal welfare.
For information, call: 805.693.1497 or visit http://Realty411.com or
our new expo website: http://Realty411expo.com
To contact us directly, call: 805.693.1497 or realty411magazine@hotmail.com
Save