Description
Rock'n the Runway Show is a community fashion show, rooted in the Grand Rapids community and is one of the most anticipated breast cancer events of the year. We are proud to announce that our 6th production will be held on Saturday, October 15, 2015 at the William C. Abney Auditorium.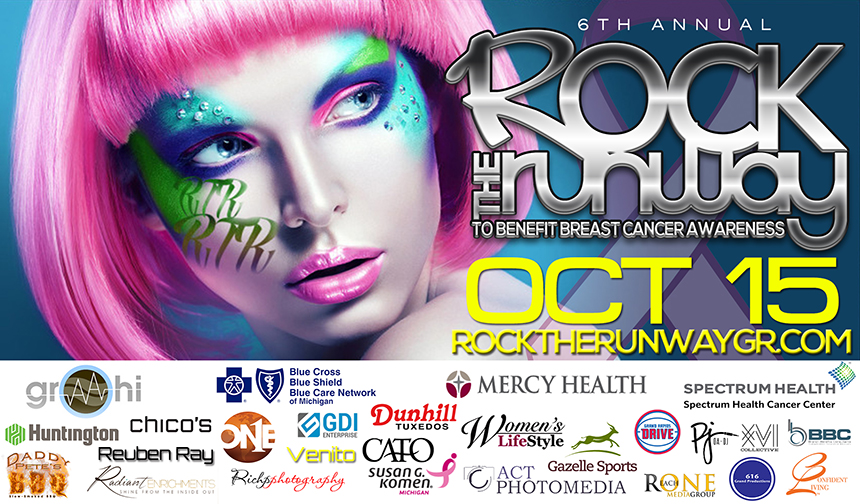 Our four years of production have built a reputation of excellence, delivering undisputed entertainment to our audience while informing people in the community about the importance of early detection. Our show is a fusion of musical prowess, fierce runway segments, artistry and is an established platform to showcase new trends and styles.
This year we will kick the night off with "Pink Carpet" glam shots and interviews at 6:00pm; always a fun time before the show. The show starts at 7:00pm and you do not want to be late because the start of the show is spectacular. Our yearly goal is to increase breast cancer awareness and heighten the urgency of early detection through yearly mammograms and knowing your normal.
We use fashion to communicate information about this deadly disease that is attacking our communities in exponential numbers. Each year we celebrate and honor survivors as they are glammed up by one of our committed clothing sponsors and the survivors will rock the runway. We will also give special tribute to some amazing warriors that have lost the fight with Breast Cancer.
*For sponsorship opportunities visit www.rocktherunwaygr.com.
Limited Vendor tables available email girlfightback@gmail.com for more information.
**Non-refundable/Non-Transferable