REGISTER NOW >>> OCTOBER 19-21, 2021
About this event
Join us for the 6th Annual OTM Symposium presented by the Bauccio Lecture series, as we hear from Portland's thought leaders in operations and technology. Offered virtually this year, the Symposium will include one-hour sessions presented by business leaders across Portland , within the operations and technology space, discussing the Future of Work in this World of Technology.
--------------------------------------------------------------------------
About the OTM Symposium
The Operations and Technology Management Symposium is the flagship event for the Pamplin School of Business' Operations and Technology Management (OTM) program at University of Portland.
Bringing thought-leaders together, the Symposium offers opportunities for students, alumni, and the business community to discuss current trends and innovations in the OTM space. The event is a wonderful networking opportunity for all participants.
---------------------------------------------------------------------------
Event Day Sessions
Sessions will be offered virtually, over a three-day period by the Pamplin School of Business OTM Faculty and professionals in the OTM space.
Guest speakers featured will include executives from: Intel Corp., Target, OCHIN, Port of Portland, Strategic Business Solutions, Lam Research Corp. and more!
-----------------------------------------------------------------------------
Schedule
Target - 11am (Driving Growth in a Remote Model)
Learn from Target Social brand safety, analytics, and operations team members how processes have been modified to drive innovation, increase social engagement and channel growth, and remain competitive in a rapidly changing retail landscape.)
OTM Executive Advisory Board - 1pm (Increase Your Technical Skills to Know Your Data )
The future of work requires an enhanced ability to determine the trustworthiness and to understand the organization of underlying data. Panelists will discuss ways for non-technical leaders to ask better questions about the data used in decision making.
OCHIN - 3pm (Cultivating a Collaborative and Connected Virtual Work Environment)
Learn how to build and sustain an overall stronger virtual work environment with improved employee engagement and satisfaction, and collaboration and connectedness among teams.
Port of Portland - 11am ( Port of Portland: Lessons on Managing Through Change During a Pandemic)
The Port of Portland navigated transitions from in-person, remote, and hybrid work arrangements for its employees while still keeping operations at Portland International Airport and the Port's local shipping terminals running. Hear from three Port leaders on their experiences and some of their key learnings.
OTM Faculty presentations - 12pm (AI trends and value maximization, by Naveen Gudigantala, Text analytics for businesses, by Naga Vemprala and How 3D printing impacts supply chains, by Mohammad Arbabian)
In this presentation, OTM professors Naveen Gudigantala, Naga Vemprala, and Mohammad Arbabian discuss the latest trends in AI, Text analytics, and 3D printing and how these technologies are impacting organizations
Daimler Trucks North America - 2pm (Project Meetings Online – Engage, don't Bore)
Tips & tricks sessions for conducting large project meetings efficiently and effectively in a hybrid work setup. Topics: work setup at home, your mental & physical fitness, the team's engagement & health.
Strategic Business Solutions - 4pm (Your first job and how to be successful at it)
Getting your first job is both exciting and scary. Have the opportunity to speak to people that have gone through it and willing to share some tips to make your first position successful in order to kick start your career. You will hear from seasoned panelists including a PMO Lead Business Analyst, a Senior IT Project Manager and a Business Consultant that was previously a SVP and Chief Administrative Officer. They will give you insight on what they wish everyone starting out should know.
Lam Research Corp. - 10am (The future of semiconductor manufacturing at Lam)
Intel Corp. - 1pm (Our Thoughts on the Future of Work)
What we know, don't know, and have learned along the way, about how we will transform the way we work, in a post pandemic world.
-----------------------------------------------------------------------------
Accessing the Sessions
Your custom Zoom link and instructions will be sent to you before the Symposium begins. Please register with Eventbrite so that we can send you your link, thank you!
------------------------------------------------------------------------------
About the OTM Faculty Speakers
Dr. Naveen Gudigantala - Holds a Ph.D. from Texas Tech University (2009) and his research focuses on issues concerning consumer and firm behaviors in online environment, gray markets and intellectual property rights, and information systems education. His journal articles have appeared in internationally reputed journals in information systems (IS) and in reference disciplines of marketing and management (e.g. Communications of AIS, Decision Support Systems, Journal of Information Systems Education, etc.). He has also presented his work at many prestigious international conferences (e.g. The International Conference on Information Systems, The Americas Conference on Information Systems, etc.) He has served as a reviewer for more than ten of Information Systems' top academic journals (e.g. Journal for Associate for Information Systems, Decision Sciences, Decision Support Systems, etc.), in addition to serving as an associate editor for Information Systems' leading academic conference (ICIS).
Dr. Mohammad Arbabian - Received his Ph.D. in operations management. Mohammad's research interests include supply chain management, inventory management, game theory, and data driven optimization. He collaborated with Microsoft for his paper titled "Capacity Expansion with a Bundled Supply of Attributes: An Application to Cloud Computing," and won UW's Information Systems and Operations Management Department (ISOM) best research award in 2019. Prior to receiving his Ph.D., Mohammad started teaching at the age of 18 in Iran, where he received his B.Sc. and M.Sc. He taught in high schools such as the National Organization for Development of Exceptional Talents, as well as the Islamic University of Science and Technology.
Dr. Naga Vemprala - Comes to University of Portland with more than ten years of experience in the IT industry, working as a software developer and consultant for some of the biggest organizations in India and the United States. Vemprala is adept at handling big data and has expertise in using machine learning algorithms, especially for mining unstructured data. His teaching and research interests align very well with current and future offerings in our OTM program.
___________________________________________________________________________________
View some of the activity from the 4th Annual Symposium below!
Thank you to our generous supporters! This event is made possible thanks to: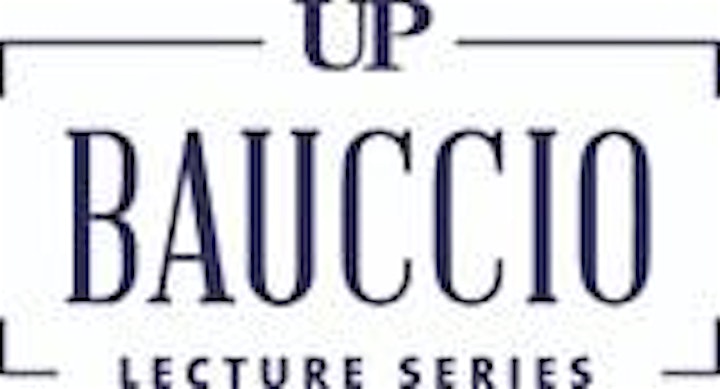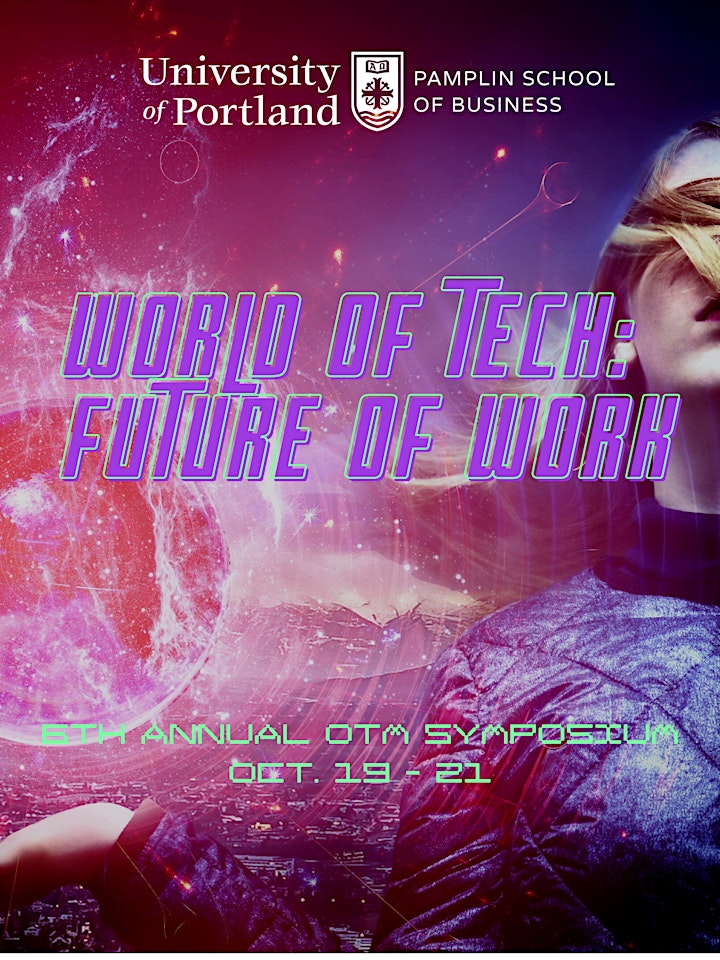 Organizer of 6th Annual OTM Symposium - World of Tech: Future of Work