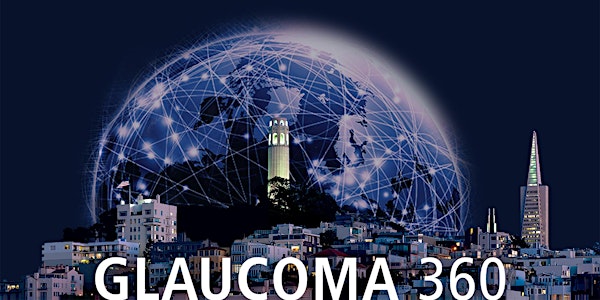 6th Annual Optometric Glaucoma Symposium
Please join us for a virtual event for CE Credits on Saturday, January 23, 2021 from 1:00 pm PST to 4:00 pm PST - no registration fee!
By Glaucoma Research and Education Group
Date and time
Saturday, January 23, 2021 · 1 - 4pm PST
About this event
** Online registration is now closed. If you would still like to attend the 6th Annual Optometric Glaucoma Symposium, please e-mail cme@glaucomasf.com as soon as possible with your Full Name, Degree, License Number, License State, OE Tracker Number, E-mail Address, and preferred Mailing Address. You will receive a confirmation e-mail when we have been able to manually register you for the meeting. **
For Those Registered To Access the Meeting:
You can authenticate your e-mail prior to the meeting for faster access to the meeting on the day of by following this link.
Enter the e-mail address with which you registered and you will be directed to authenticate your registration. Once you have authenticated, you will be able to return to the platform. If you do not received the authentication e-mail, it may have ended up in your junk or spam folders.
On the day of the meeting, please visit the Program Agenda. You will click the "Join Now" button at the top of the page to access the session. If you have already authenticated your e-mail, you will have direct access to the meeting. If you have not authenticated your e-mail, you will need to follow the authentication steps above before accessing the meeting.
Please note: you will need to access the broadcast using Google Chrome, Firefox, Safari, or Microsoft Edge on your computer. Internet Explorer is NOT supported. We recommend signing in a few minutes early to ensure connectivity.
You must remain logged in for the entire duration of the meeting in order to receive CE credits.
For issues connecting to the live stream, please feel free to contact tech@avenuelive.com and one of our support technicians will respond accordingly.
--------------------
To ensure the health and safety of all attendees and speakers, the 6th Annual Optometric Glaucoma Symposium will be held on a global virtual platform on January 23, 2021 from 1:00 pm PST to 4:00 pm PST.
*PLEASE NOTE THE CHANGE TO A VIRTUAL PLATFORM AND THE CHANGE IN DATE FROM THE ORIGINALLY SCHEDULED DATE!
Pending COPE Credit.
Instructions for access to the virtual event to follow.
Advance Registration is Required.
Speakers (in alphabetical order)
Murray Fingeret, OD, FAAO
Glaucoma Test Results: Facts vs. Fiction
John G. Flanagan, PhD, FCOptom
Glaucoma: News and Views
Andrew G. Iwach, MD
Glaucoma: Pearls and Pitfalls
J. Michael Jumper, MD
Glaucoma: Meet You at the Pars Plana
Malik Y. Kahook, MD
NTG: Pearls and Pitfalls
L. Jay Katz, MD
Electrophysiology: Role in Glaucoma
Shan C. Lin, MD
The Role of Myopia in Glaucoma
Terri Pickering, MD
Telemedicine in Glaucoma
Sunita Radhakrishnan, MD
Glaucoma and Dry Eye: Double Trouble
Oluwatosin U. Smith, MD
Addressing Cataracts in Patients with Glaucoma: To Combine or Not To Combine?
Robert L. Stamper, MD
Home Tonometry
Ruth D. Williams, MD
Innovations Wrought by COVID: Which Are Valuable Long Term?
If you cannot attend after registering, please notify us.