6th Annual Monterey Institute Trade & Development Conference: Trade and Conflict - How does economic growth foster social stability?
When and where
Location
Irvine Auditorium 499 Pierce Street Monterey, CA 93940
Refund Policy
Contact the organizer to request a refund.
Description
This year's Trade and Development Conference:
"Trade and Conflict - How does economic growth foster social stability?"
Keynote Speaker: Gary N. Horlick
Gary Horlick is ranked at the very top among the world's international trade lawyers by Chambers, Euromoney/Institutional Investor, and Who's Who Legal. He has represented leading US and global companies, and more than 20 countries in international trade negotiations and disputes, and has chaired WTO and Mercosur dispute panels. He served as the International Trade Counsel of the U.S. Senate FInance Committee, head of the Import Administration of the U.S. Department of Commerce, where he was responsible for all U.S. antidumping and countervailing duty cases, Foreign Trade Zones, and Statutory Import Programs, and teaches at Yale Law School, Georgetown Law Center, and the University of Berne's World Trade Institute. He graduated from Dartmouth College, Cambridge University, and Yale Law School. In addition, he has served as the first Chairman of the WTO's Permanent Groupf of Experts on Subsidies.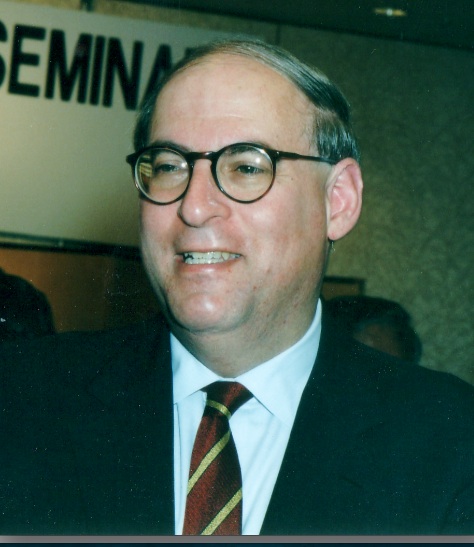 2013 Trade Conference Schedule:
10:30 - 11:30 am Registration
11:30 - 11:45 am Opening Remarks
11:45 - 12:45 pm Student Debate
12:45 - 1:00 pm -Break-
1:00 - 2:15 pm Panel Presentation
2:15 - 2:30 pm -Break-
2:30 - 3:45 pm Panel Discussion
3:45 - 4:00 pm -Break-
4:00 - 5:00 pm Keynote Speaker
5:00 - 5:15 pm Ending Remarks
5:30 - 7:30 pm Thank you Reception (McCone Atrium)
PANEL: The Consequences of Trade on Conflict

This will be an interdisciplinary panel that focuses on the various effects that trade can have on conflict. Can increased economic interdependence mitigate the roots of violence? Or does trade foster its own destructive logic as well? This panel will bring together various speakers to discuss both the potential and pitfalls of trade in our globalizing world.
Panel Speakers:
Dr. Aashish Mehta is Assistant Professor of Global and International Studies at the University of California, Santa Barbara. He is a development economist and has published work on the economics of education, wage inequality, the coffee crisis, and the evolving composition of employment in developing economies in Asia – especially in India.
Dr. Hisham Ahmed is a professor of Politics at St. Mary's College and a specialist in Middle East politics and the Palestinian conflict. He has published work on Islamist influences, American foreign policy, the Gaza crisis and Middle East development.
Dr. Timothy E. Josling is a Professor, Emeritus, at the (former) Food Research Institute at Stanford University; a Senior Fellow by courtesy at the Freeman Spogli Institute for International Studies; and a faculty member at FSI's Europe Center. His research focuses on agricultural policy and food policy in industrialized nations; international trade in agricultural and food products; and the development of the multilateral trade regime.
Dr. Keith E. Maskus is a professor of economics and an associate dean for social sciences at University of Colorado at Boulder specializing in international trade. His previous positions include: leading economist in the Development Research Group at the World Bank and visiting scholar at the University of Munich and Peking University.