Description




DUE TO STORM, EVENT POSTPONED
(New Date Pending)








Nature for Water:
Exploring Water Challenges in Our Commonwealth
The 6th Annual Massachusetts Water Youth Summit is hosted by the Foundation for a Green Future, Project Green Schools, and sponsored by Senator Marc Pacheco in honor of the United Nations World Water Day. This year's event will carry through on the UN's theme of nature-based solutions for water as the Commonwealth prepares for numerous challenges ahead. Project Green Schools will organize the Youth Summit to enable high school students from across the Commonwealth to join together to learn about these issues and discuss ideas they can begin to implement in their schools, homes and neighborhoods.
Where:
Massachusetts State House, Document Room (Room 428), 24 Beacon Street, Boston, MA
Organizers: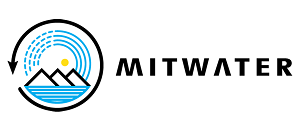 YOUTH SUMMIT PROGRAM
9:15 am Register
9:30 am Welcome & Keynote: Senator Jamie Eldridge
9:40 am Short clips about Water with Commentary/Q&A
Ms. Pamela St. Aimee, Foundation for a Green Future and Rob Guillemin, EPA
10:10 am Meet, Greet and Eat!
10:25 am Workshops (Round I)
10:30 am Belle Allmendinger introduce Mass Water Week
10:32 am - Breakout Session 1
(1) Let's Talk About Biophilia! - Jan Goodman, Cityscapes and Dr. Munira Shahbuddin, MIT
(2) Brainstorm about Mass. Water Week! - Belle Allmendinger, Co-President, Project Green Schools
(3) What is Green Infrastructure and Why Does It Matter? - Stefanie Covino, Mass Audubon; Kathleen McAllister, Horsley Witten Group; Laura Schifman, Boston University
(4) Caring for Our Oceans - Jyl Schacher, Reef Ecology Lecturer and MIT Water Club members
10:55 am - Breakout Session 2 (repeat breakout sessions - students rotate to new session)
11:15 am - Wrap-up and Concluding Remarks by Senator Pacheco and Chief Blackmon
11:25 Group Picture
Thanks for providing refreshments: