Description
Nature for Water:
Exploring Water Challenges in Our Commonwealth
The 6th Annual Massachusetts Water Youth Summit is hosted by the Foundation for a Green Future, Project Green Schools, and sponsored by Senator Marc Pacheco in honor of the United Nations World Water Day. This year's event will carry through on the UN's theme of nature-based solutions for water as the Commonwealth prepares for numerous challenges ahead. Project Green Schools will organize the Youth Summit to enable high school students from across the Commonwealth to join together to learn about these issues and discuss ideas they can begin to implement in their schools, homes and neighborhoods.
Where:
Massachusetts State House, Document Room (Room 428), 24 Beacon Street, Boston, MA
Organizers: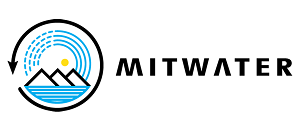 YOUTH SUMMIT PROGRAM
9:15 am Register
9:30 am Welcome & Keynote (to be announced)
10:00 am Meet, Greet and Eat!
10:20-11:20 am Rotating Workshops (to be finalized)