Description
Nature for Water:
Exploring Water Challenges in Our Commonwealth
The 6th Annual Massachusetts Water Forum and Youth Summit is hosted by the Foundation for a Green Future, Inc. and sponsored by Senator Marc Pacheco in honor of the United Nation's World Water Day. This year's event will carry through on the UN's theme of nature-based solutions for water as the Commonwealth prepares for numerous challenges ahead.
The theme is succinctly described by World Water Day.org (http://worldwaterday.org/theme):
Environmental damage, together with climate change, is driving the water-related crises we see around the world. Floods, drought and water pollution are all made worse by degraded vegetation, soil, rivers and lakes.
When we neglect our ecosystems, we make it harder to provide everyone with the water we need to survive and thrive.
Nature-based solutions have the potential to solve many of our water challenges. We need to do so much more with 'green' infrastructure and harmonize it with 'grey' infrastructure wherever possible. Planting new forests, reconnecting rivers to floodplains, and restoring wetlands will rebalance the water cycle and improve human health and livelihoods.
The forum will encourage all participants to pose questions, add their insights, and think about new designs, systems and resource uses.
Where: Massachusetts State House, Document Room (Room 428), 24 Beacon Street, Boston, MA
6th Annual Massachusetts Water Forum Program
11:30 am Registration
11:45 am Opening Remarks
Senator Marc Pacheco, Chairperson, Senate Committee on Global Warming and Climate Change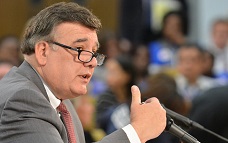 Fred Laskey, Massachusetts Water Resources Authority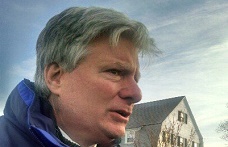 12:00 pm Panel Discussion (panelists to be announced)
12:40 pm Lunch and Networking Break
1:00-1:45 pm Breakout Sessions (to be announced)