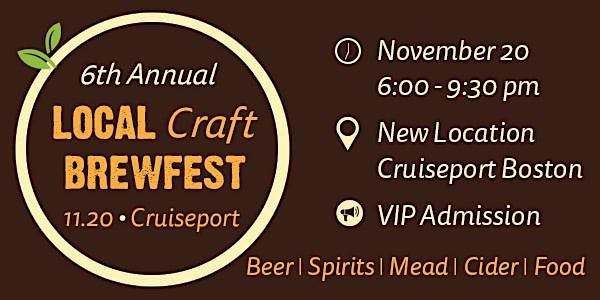 6th Annual Local Craft Brewfest
By Sustainable Business Network of Massachusetts
Date and time
Friday, November 20, 2015 · 6:30 - 9:30pm EST
Location
Cruiseport Boston 1 Black Falcon Avenue Boston, MA 02210
Description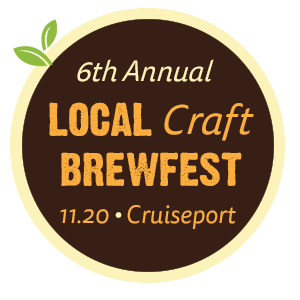 I'm Thirsty!
Join us for Sustainable Business Network of Massachusetts' (SBN) 6th Annual Local Craft Brewfest at the Cruiseport Boston located at 1 Black Falcon, Boston - at our new location on Boston harbor. We'll be the first Brewfest at the Cruiseport! Hosted by SBN and the Boston Local Food Festival Committee. Expanded this year with a new location, Local Craft Brewfest will gather over 1,000 local brew fans to celebrate together with dozens of local vendors. Come taste, discover, socialize and network with dozens of local craft breweries, distilleries, cideries, meaderies, artisan beverage brewers, and local food producers! While celebrating local brews, you can participate in cocktail demos and cool games while savoring live music by Coastal Flux Band and enjoy one of Boston's finest harbor views.
Local Craft Brewfest is affiliated with and is a major annual fundraiser for the Annual Boston Local Food Festival, considered New England's largest one day Farmers Market and a celebration of local food. The brewfest will take place inside and outside of the Cruiseport Boston with the awesome view from Boston Harbor. More than 120 local tastings and local food bites will be featured and local food will be on sale for only $6 or less per serving size. It's a great opportunity to meet local brewmasters and owners of local food producers and eateris who are as passionate about local food as you are! VIP tickets are back and this year we're amping them up!
We are putting more value towards your VIP tickets with:
Early admission starting at 6:00 pm

Fast lane check-in + Swag

One meal voucher to redeem at any of the participating food vendors (including food trucks)

$10 off towards the 2016 SBN's 5th Hyper-Local Craft Brewfest at The Armory, Somerville

More surprises to come!
What's included with the general admission ticket?
Unlimited tastings from our participating brewers, craft brewers, distilleries, cideries, meaderies, artisan beverage vendors

Unlimited samples from participating local food vendors

Access to purchase delicious local food for only $6 or less per serving

Live music and entertainment

Festival Guide with listing of all vendors

Compostable tasting cup

Cocktail demos

Cool games

One of the finest views from Boston Harbor

Supporting the local food movement by raising much needed funds for the Boston Local Food Program
Sponsors

Over the past 10 years, Boston has seen a re-birth of interest in food. Whether it's the opening of a farmers market in your town, the interest chefs have in using local products or the increase in specialty food stores, we are seeing an emphasis on seasonal and local food. Edible Boston wants to support this renaissance. Their publication and website is a resource for finding what's new, available locally, and introduce people who have been instrumental in this change.

Buttery​ is the best way to discover, find and order wines, spirits & beers from local stores. Using your phone or the web, order your favorite beverages in just a few taps and get deliver​y​ or reserve for pick up.
On Buttery, you will find the best liquor stores in your area carrying a vast selection of wines, whiskies, beers & spirits from all over the world. You have access to the store's entire catalog and pay the same price as ​you would while ​in the store. No mark ups!
Download the free Buttery app or go to butteryapp.com and sign up. Use code: LCB15 to get $5 off your first order. ​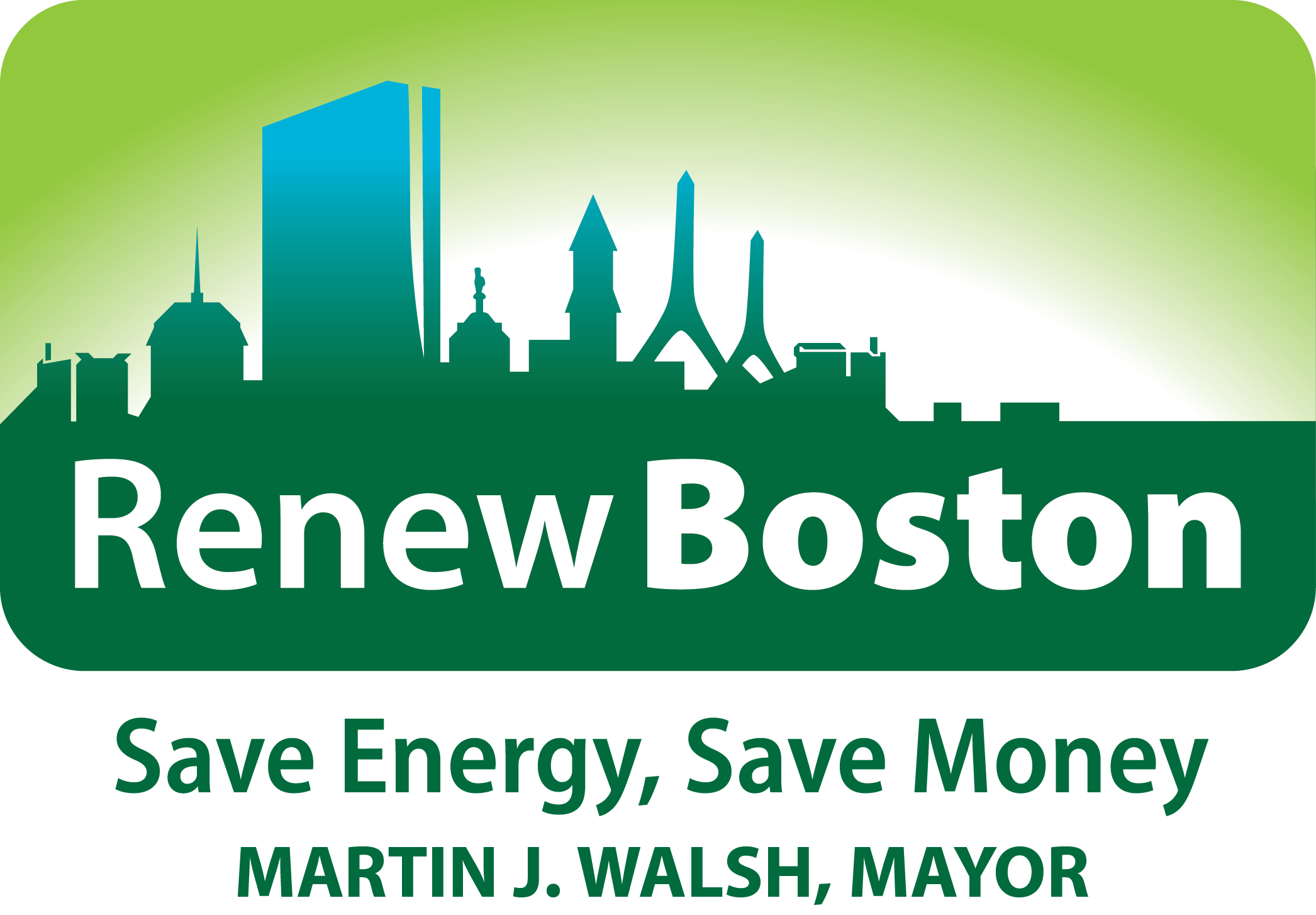 Renew Boston is Mayor Martin J. Walsh's Home Energy Efficiency Program in partnership with Mass Save, Eversource and National Grid. The city has created the goal of 80% emission reduction by 2050, and the main way of tackling this is by helping residents benefit from the Mass Save program [the state's energy efficiency program], through their no cost home energy assessments by the service provider Next Step Living.So far, we've completed over 16,000 home energy assessments in the city! Every energy assessment is bringing the city that much closer to meeting our energy reduction goals.

Our friends at Uber are extending an exclusive offer to Local Craft Brewfest. New to Uber? Download the app on your smartphone and receive $25 off your first ride using promo code LCBREW or signup at:

uber.com/go/lcbrew
Already an Uber user? Simply open the app on your smartphone and enter CRAFTNOV20 in the promotions section to enjoy 20% off your uberPOOL ride* to or from the event.
* valid

Fri 11/20 5pm-midnight

on trips to/from Cruiseport. Offer only valid on uberPOOL.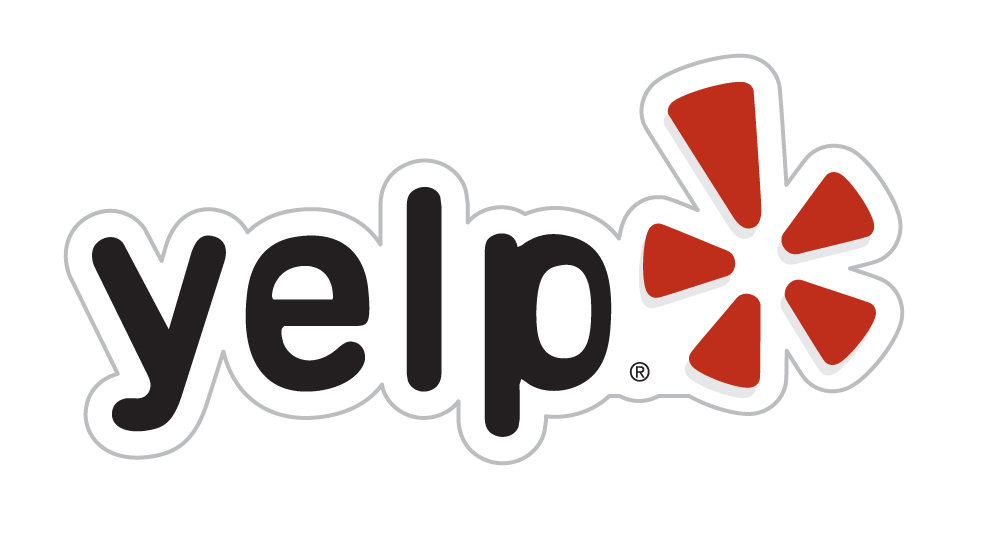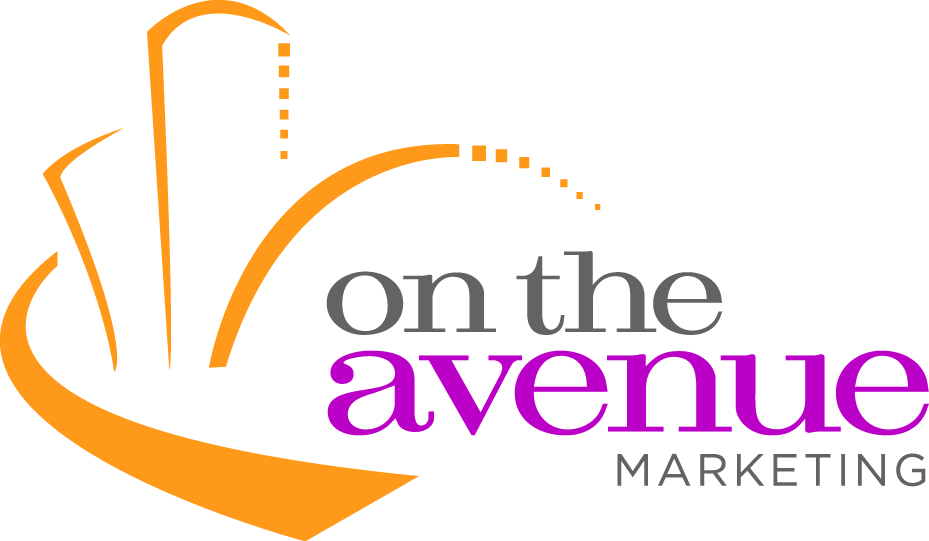 More vendors are coming, please stay tuned!
Spirits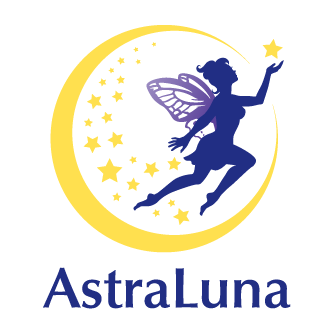 AstraLuna Brands Distillery, Medfield, MA
Our spirits are ultra premium small batch and crafted in a copper still at our Medfield, MA distillery.
O'Brien's Vodka (gluten-free, non GMO) - 40% ABV
Cape Cod Great White Rum made with highest quality USA molasses - 43% ABV
Crook Jaw's Cape Cod Amber Rum aged in used bourbon barrels -40% ABV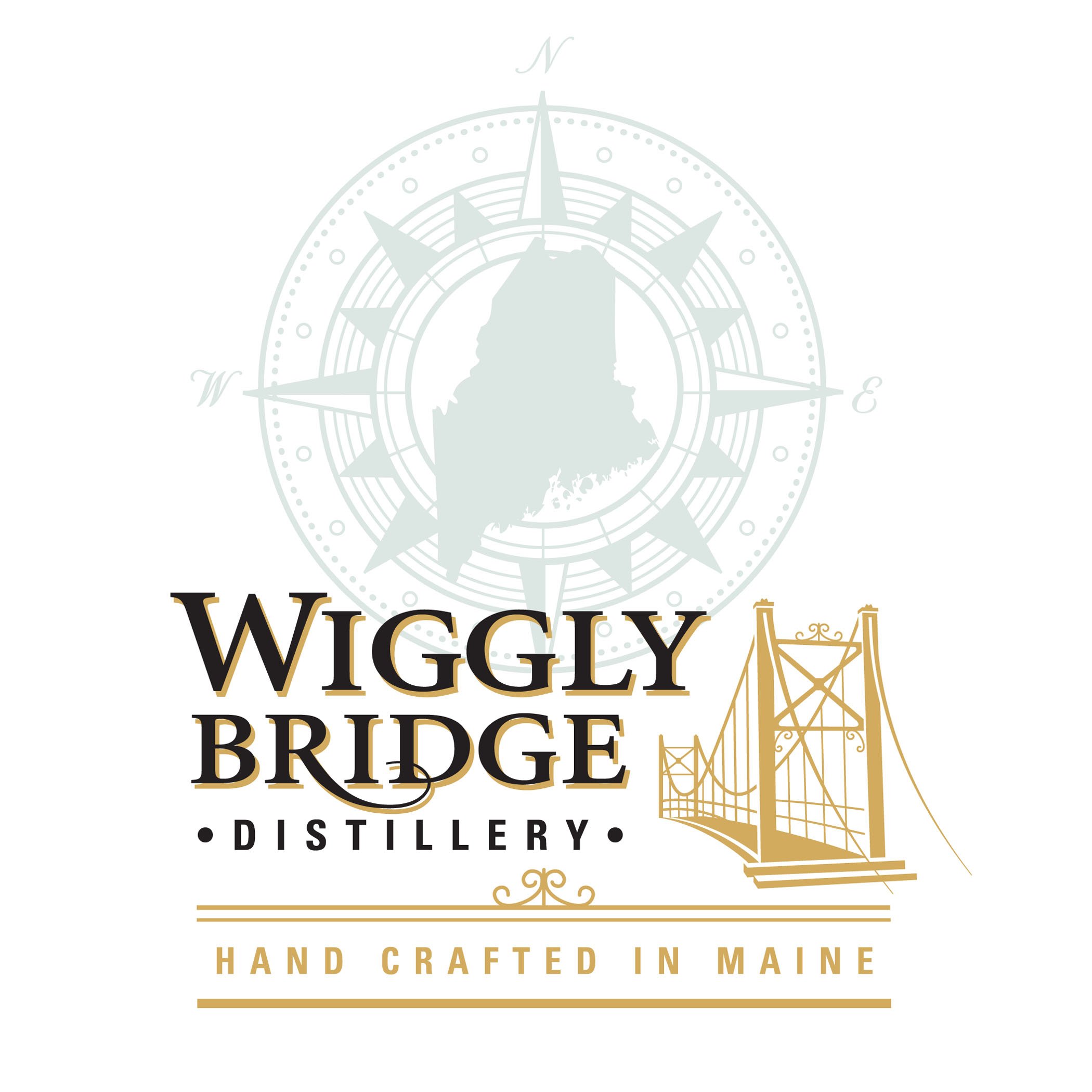 Wiggly Bridge Distillery - York, ME
Small Barrel Bourbon - 43% ABV
White Whisky - 50% ABV
Small Barrel Rum - 40% ABV
White Rum - 40% ABV
Vodka - 40% ABV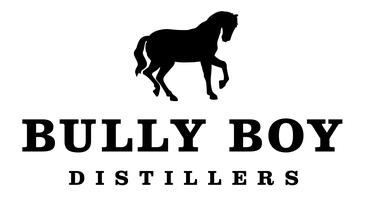 Bully Boy Distillers - Roxbury, MA
Vodka, wheat based - 40% ABV
White Whiskey, wheat based, unaged - 40 % ABV
American Straight Whiskey, bourbon/rye hybrid. Made with corn, rye & barely, aged for 3 years - 42% AVB
White Rum, molasses based - 40% AVB
Aged Rum,molasses based, aged for 3 years in used
bourbon barrels- 40% AVB
Hub Punch, Aged Rum infused with various fruits and spices-35% AVB
The Old Fashioned- Aged Whiskey mixed with simple syrup and bitters

GrandTen Distilling - South Boston, MA
South Boston Irish Whiskey 40% ABV
Medford Rum 40% ABV
Wire Works Gin 45% ABV
Fire Puncher Vodka (Bars Farm Chipotle Peppers) 45% ABV
Craneberry Cranberry Liqueur (Cape Cod Cranberries) 30% ABV
Amandine Almond Liqueur (Q's Nuts Almonds) 30% ABV
North County Apple Brandy (New England Apples) 40% ABV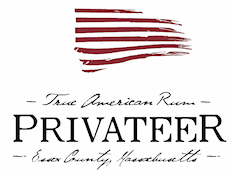 Privateer Rum - South Boston, MA
Privateer Silver Reserve Rum 40% ABV
Privateer True American Amber Rum 45% ABV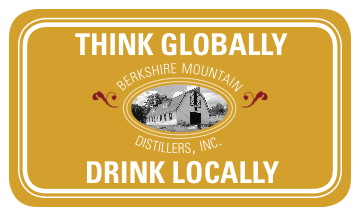 Berkshire Mountain Distillers, Sheffield, MA
Greylock Gin, 40% ABV
Ethereal Gin Batch 12, 43% ABV
Barreled Ethereal Gin Expression #3, 43% ABV
Ice Glen Vodka, 40% ABV
Ragged Mountain Rum, 40% ABV
Berkshire Bourbon, 43% ABV
New England Corn Whiskey, 43% ABV
Greylock Gin & Tonic, 13.33% ABV
Ice Glen Vodka & Tonic, 13.33% ABV
Coffee Bitters, featuring Barrington Coffee Roasting Company's Sumatran Coffee, 38.9% ABV
Falernum Bitters, 39.4% ABV
Wormwood Bitters, 39.6% ABV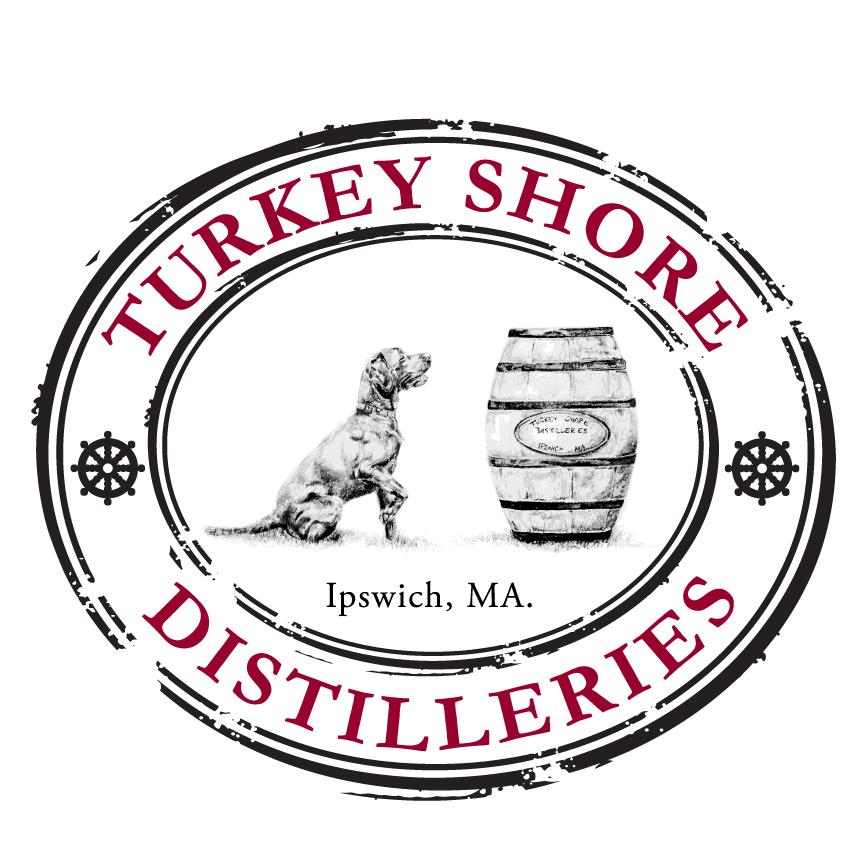 Turkey Shore Distilleries, Ipswitch, MA
Old Ipswich White Cap Rum 40% AVB
Old Ipswich Tavern Style Rum 40% AVB
Old Ipswich Golden Marsh Spiced Rum 40% AVB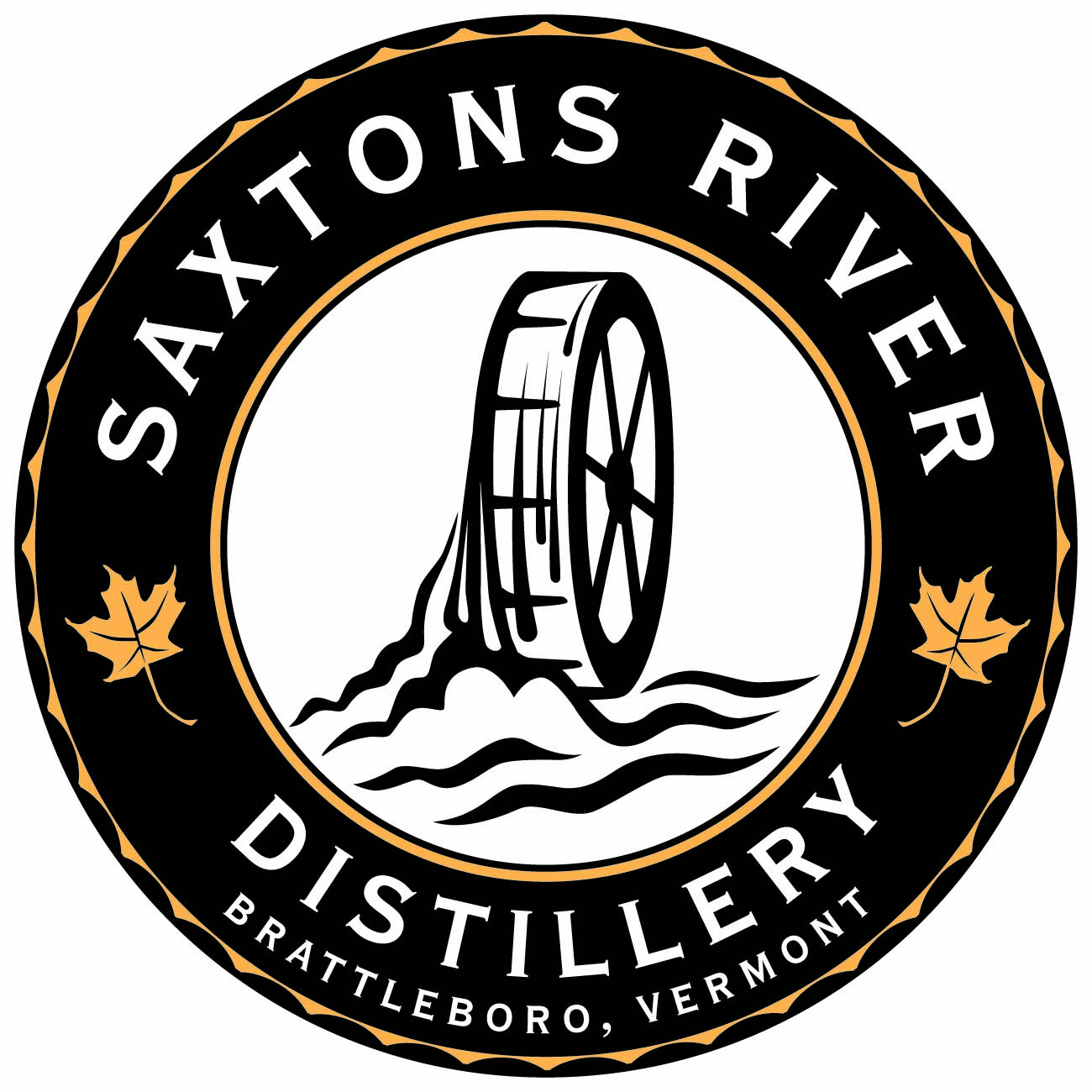 Saxtons River Distillery, Brattleboro, VT
Sapling Maple Liqueur with locally sourced Vermont Maple Syrup 35% ABV
Sapling Maple Bourbon Whiskey with locally sourced Vermont Maple Syrup 35% AVB
Sapling Maple Rye Whiskey with locally sourced Vermont Maple Syrup -35% ABV
Perc Coffee Liqueur with locally roasted coffee beans (Mocha Joe's Coffee Roasters) 30% ABV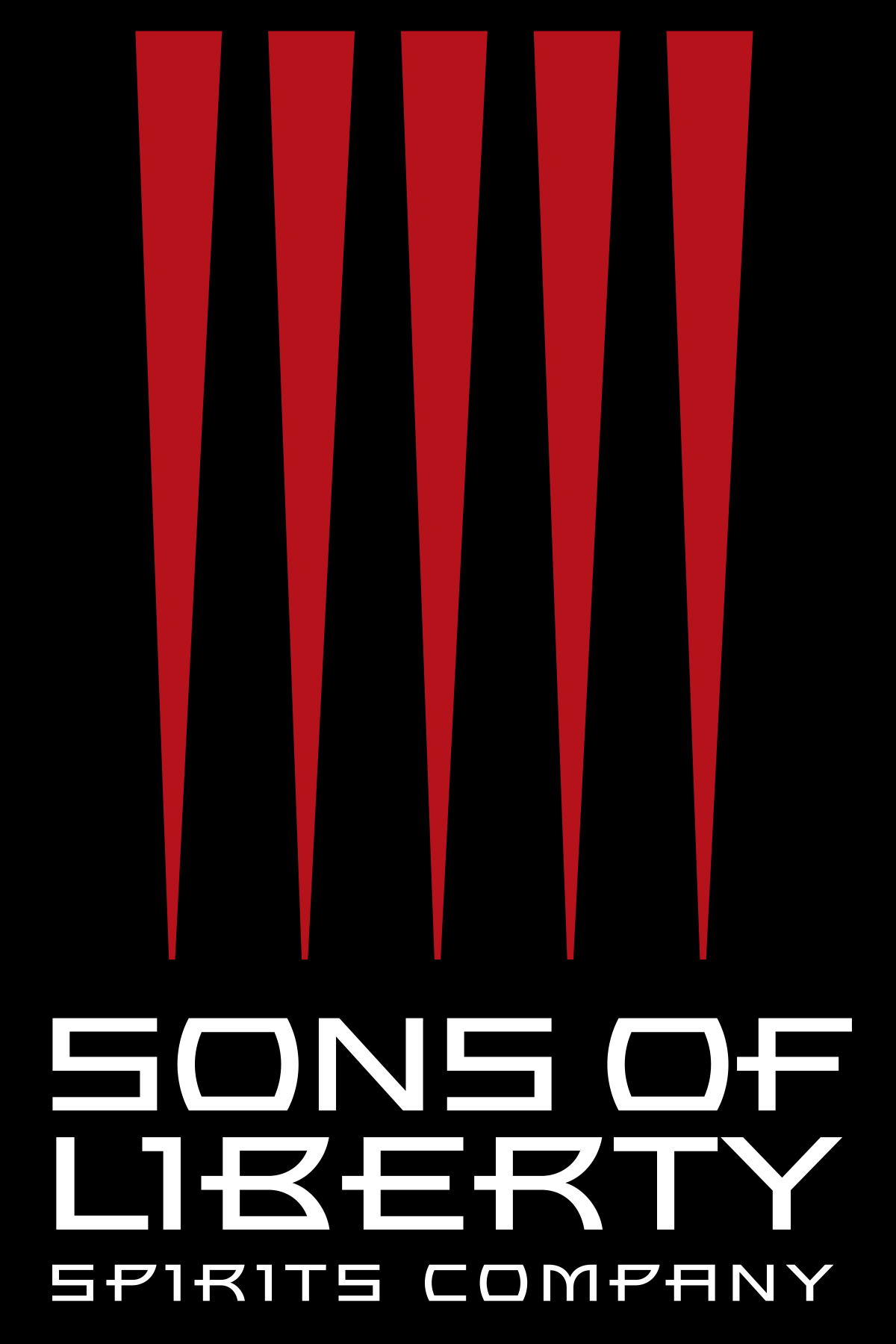 Sons of Liberty Spirits Company, South Kingston, RI
Uprising, American Single Malt Whiskey - 40% ABV
Battle Cry, American Single Malt Whiskey - 40% ABV
Sons of Liberty Seasonals Pumpkin Spice Flavored Whiskey-40% ABV
True Born Gin -The Belgian Wheat Act, Genever Style Gin - 45% ABV
Plus sample cocktails using the above products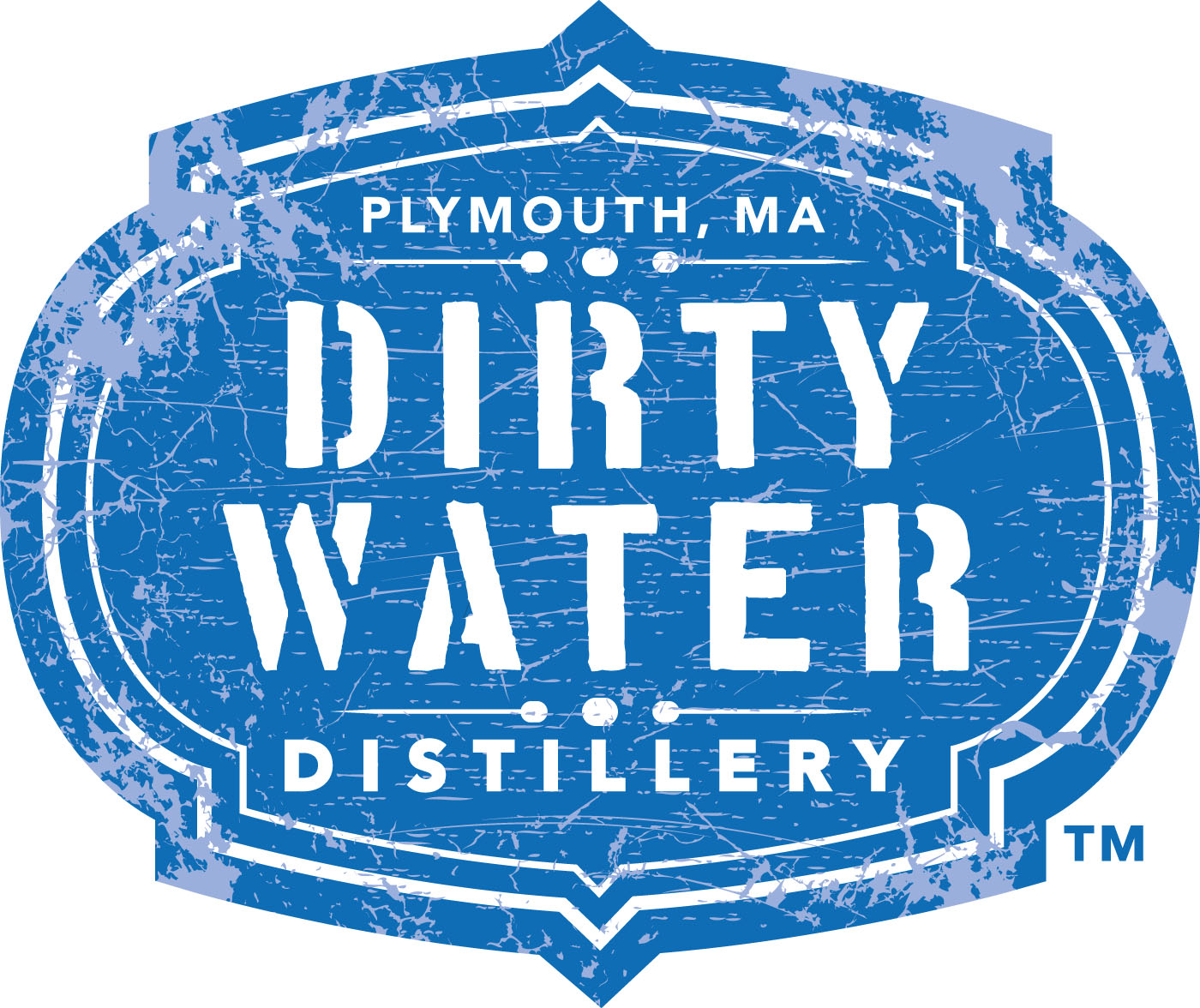 Dirty Water Distillery, Plymouth, MA
Liqueur, Wildflower Honey from Merrimack Valley Apiaries Billerica, MA - 40% ABV
"Bogmonster" Cranberry Gin, Cranberries from P.J. Cranberries Sandwich- MA 40% ABV
Ginger Artisinal Vodka - 40% ABV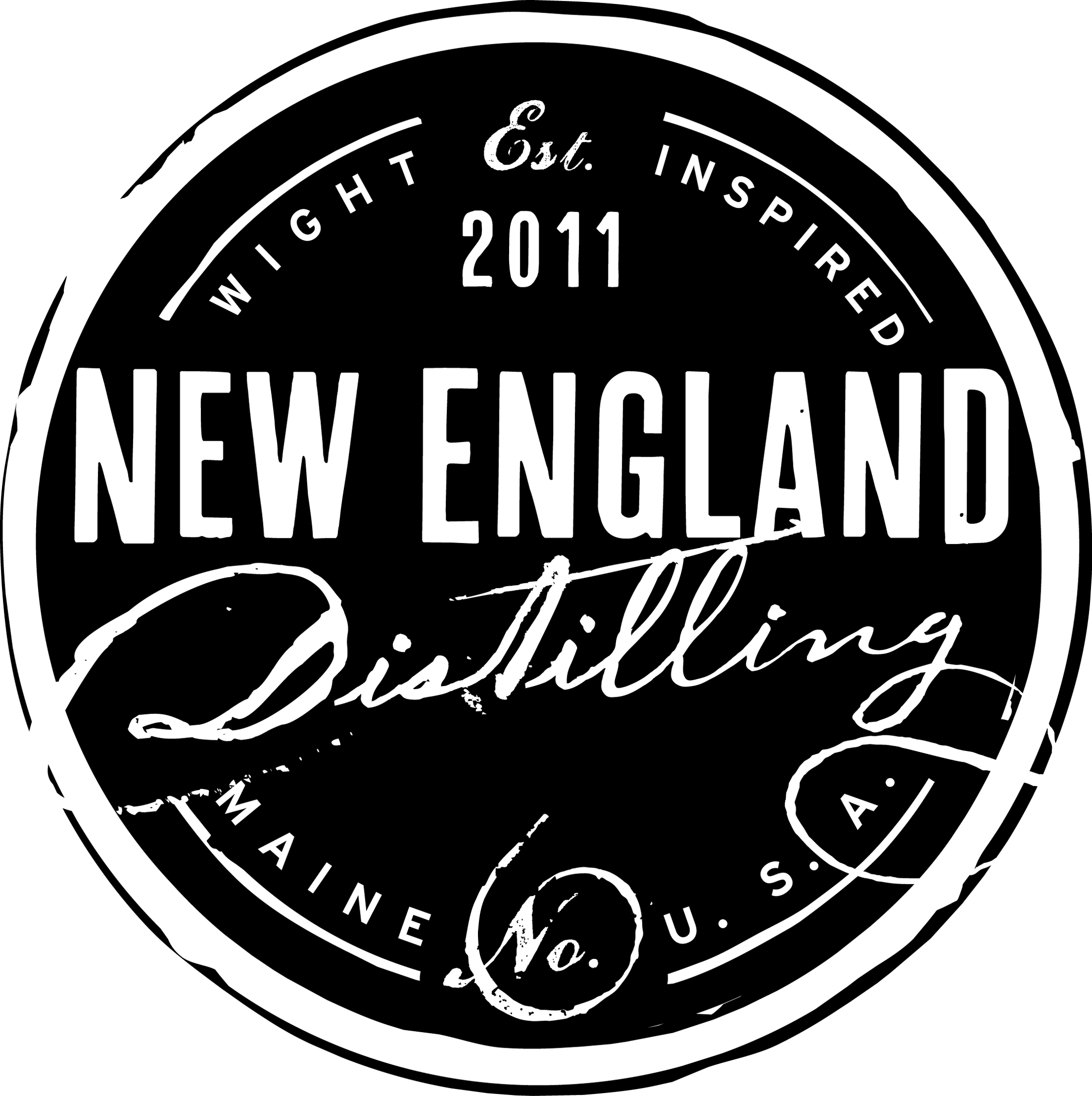 New England Distillery, Portland, ME
Gunpowder Rye Whiskey 43.5% ABV
Ingenium Gin 47% ABV
Eight Bells Rum 45% ABV

Damnation Alley Distillery, Portland, ME
Massachusetts Whiskey - Single Malt - 100% barley from Valley Malt in Hadley, MA - 42% ABV
Massachusetts Whiskey - House - Whiskey made from barley. corn, rye and wheat. Grains from Four Star Farm in Northfield, MA, Mainstone Farm in Wayland and Valley Malt in Hadley, MA.- 42% ABV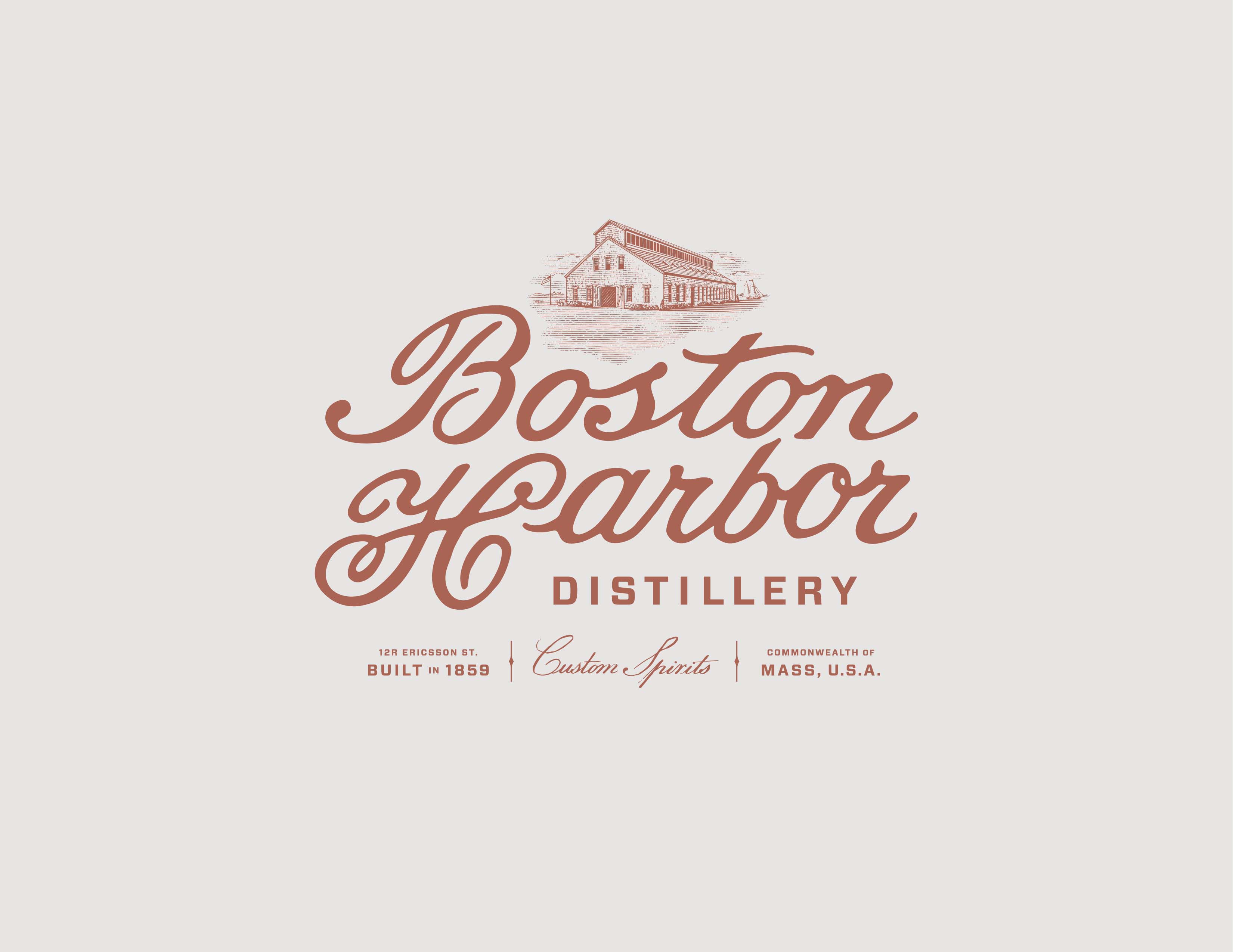 Boston Harbor Distillery, Boston, MA
Putnam New England Rye Whiskey - 43% ABV
The Spirit of Boston - 42% ABV (distilled Sam Adams Beer)
Lawley's Dark New England Spirit - 46% ABV (specialty rum)
Seymour's Coffee Liqueur - 23% ABV
Seymour's Boston Cream Liqueur - 15% ABV

New EnglandSweet Water Farm & Distillery, Wincester, NH
Ashuelot Vodka- made from local apples and potatoes in New Hampshire for an exceptionally smooth taste.-40% ABV
Ashuelot Gin- a light botanical gin, vapor infused with juniper berries from the farm and classic botanicals creating an unforgettable flavor- 40% ABV
Craft Beer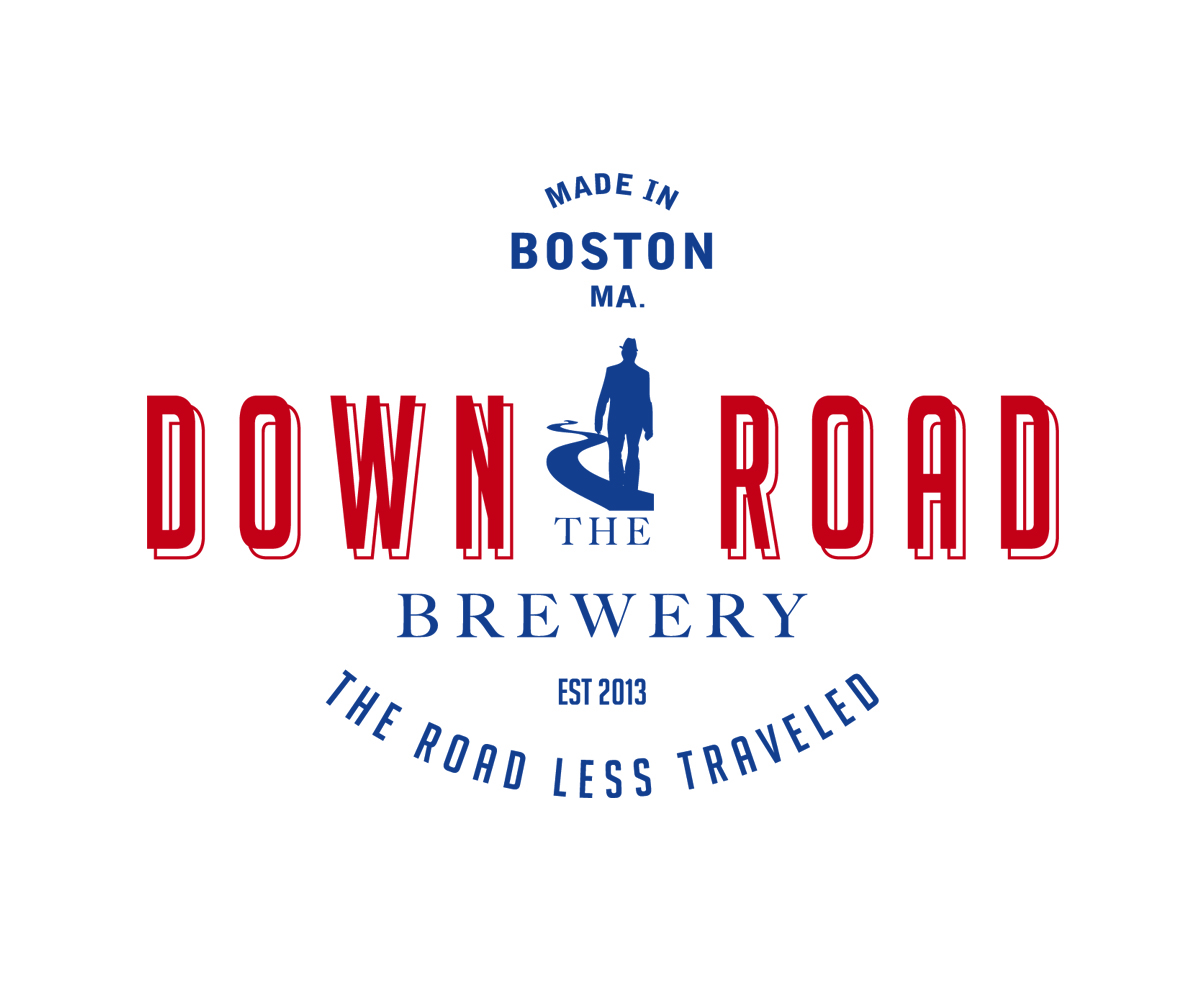 Down The Road Beer Company, Newton, MA
Fee des Fluers French style saison 9.25% AVB
Hooligan Nut Brown ale 4.5% AVB
Pukwudgie Pale Ale 4.5%
Rashenmaher Kolsch 4.5%
Undine Double IPA 8.5%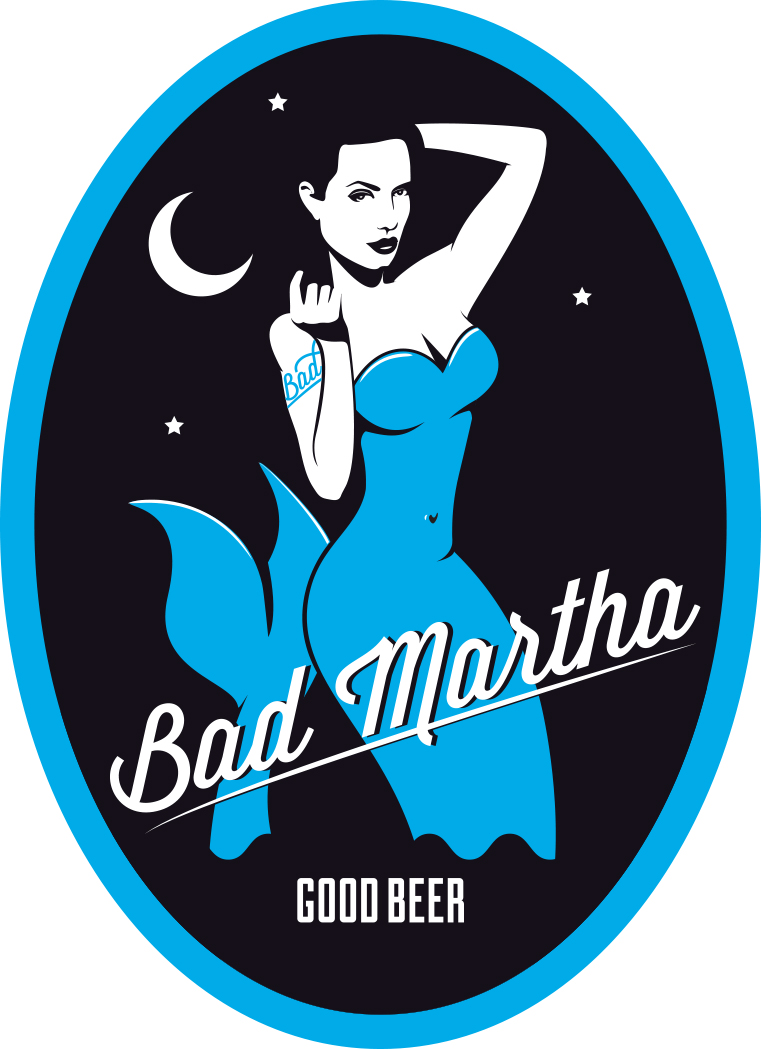 Bad Martha, Martha's Vineyard, MA
Martha's Vineyard Ale
Brewed with premium English malt, the finest English and American hops, and leaves of the grape that gave the island its name. 5.3% ESB (extra special bitter)
Island IPA
English-style IPA.We also use hand picked Martha's Vineyard grape leaves in this brew. 5.5% AVB

Vineyard Honey Ale
Our sultry Golden Ale blends Martha's Vineyard Honey with Pilsner malt and German noble hops for a creamy smooth finish. 5.0% AVB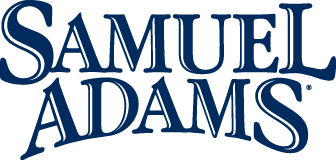 Boston Beer Company, Boston, MA
The Boston Beer Company is America's leading brewer of handcrafted, full-flavored craft beers. Founder and Brewer, Jim Koch, brews Samuel Adams® craft beers using the time honored traditional four-vessel brewing process, and the world's finest all-natural ingredients. With over 30 distinctive, award-winning styles of craft beer, Samuel Adams offers discerning beer drinkers a variety of brews. The brewery has won more awards in international beer tasting competitions in the last five years than any other craft beer brewery in the world.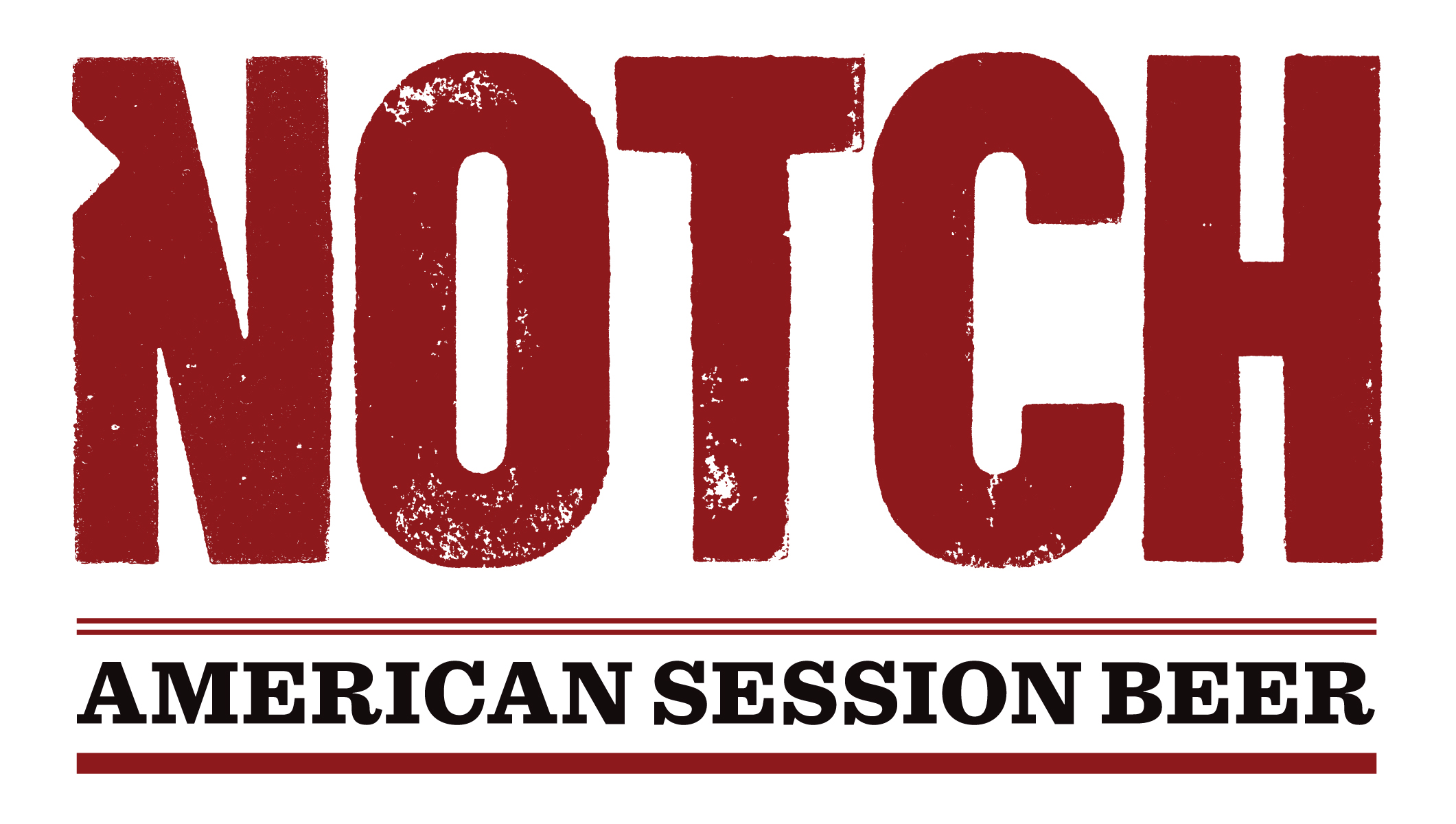 Notch Brewing Company, Salem, MA
Session Pils - Unfiltered Czech Lager - 4.0% AVB
Left of the Dial IPA - American - IPA 4.3% AVB
Cerne Pivo - Black Lager - 4.0% ABV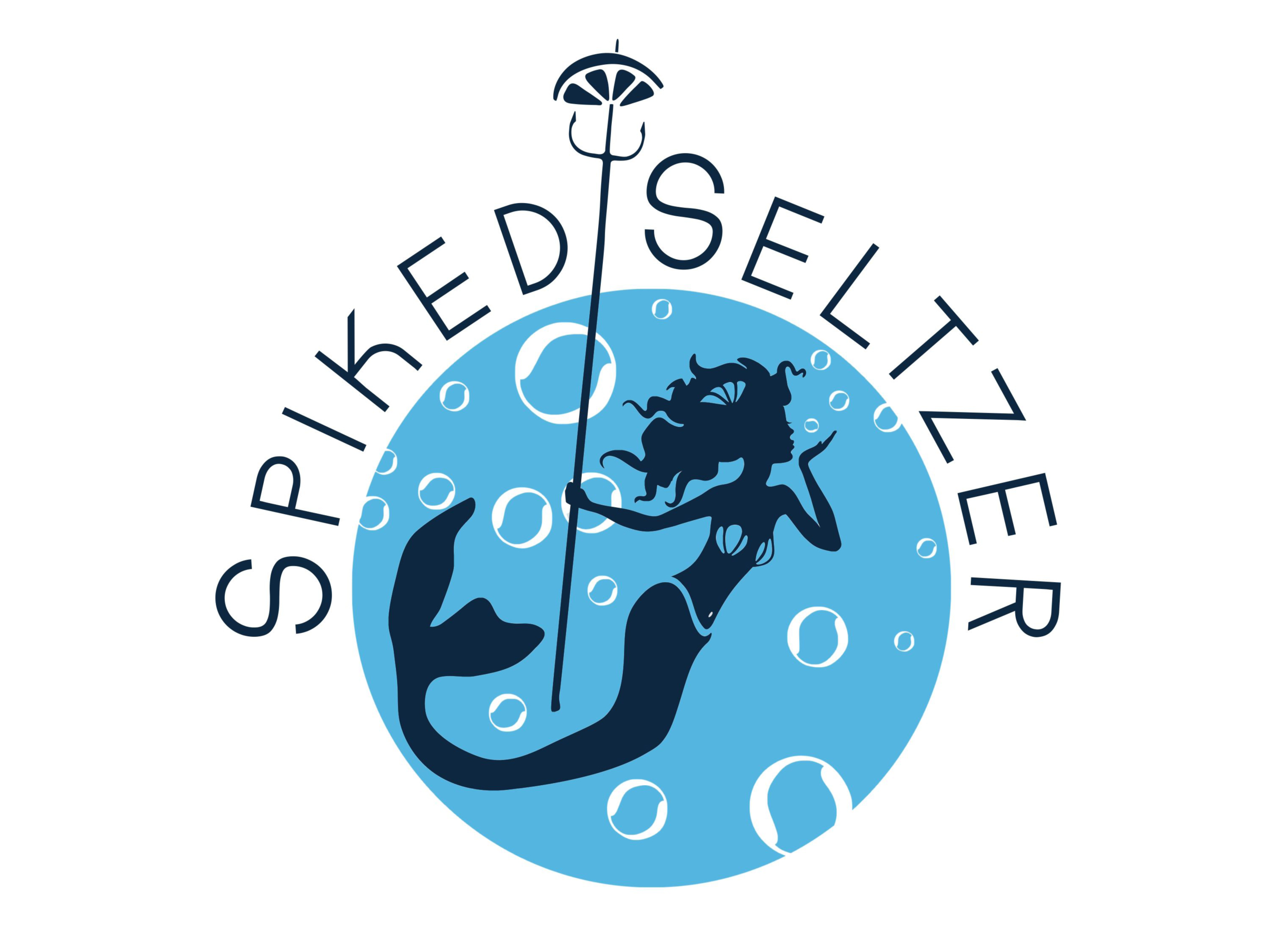 Spiked Seltzer, Norwalk, CT
West Indies Lime - 6% ABV
Indian River Grapefruit - 6% ABV
Cape Cod Cranberry - 6% ABV
Valencia Orange - 6% ABV

Harpoon Brewery, Boston, MA
Harpoon IPA, New England Style IPA, 5.9%vAVB
Harpoon Take 5, Session IPA, 4.3% AVB
UFO White, American White Ale, 4.8% AVB
Winter Warmer, Spiced Ale, 5.9% AVB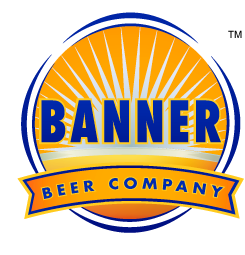 Banner Beer, Somerville, MA
Banner IPA, Session India Pale Ale, 4.5% ABV
Banner All Nighter, Extra Special Bitter, 4.5% ABV

Portico Brewing Company, Cambridge, MA
Fuzzy Logic: Belgian Style Kolsch - 5.4% ABV
Chroma: Amber Rye Ale - 6.1% ABV
Sett Seven: Wee Heavy Scottish Ale - 7.7% ABV
Cider & Mead

Bantam Cider, Somerville, MA
Wunderkind - Light, Clean & Crisp, 6% AVB
Rojo - Tart & Mildly Sour, Subtle Cherry, 5.4% AVB
The Americain - Rich & Aromatic, Very Easy Drinking, 5.1% AVB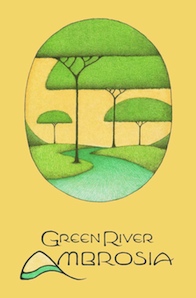 Artisan Beverage Cooperative, Greenfield, MA
Ginger Libation (gluten free ginger beer) 9% AVB
Liquid Sunshine Mead 14% AVB
Winter Warmer spiced mead (local honey) - 13% AVB
Katalyst Kombucha (hopped with FourStar Farms hops) (non-alc)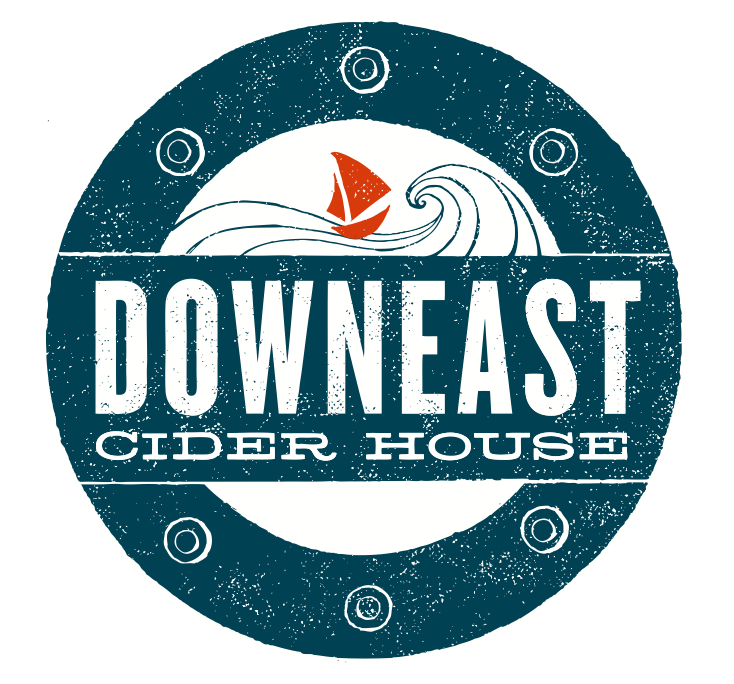 Downeast Cider House - Chiarlestown, MA
OB Gone Wild- wild hard cider - 6.9% ABV* (special batch)
Original Blend - Unfiltered craft hard cider - 5.1% ABV
Winter Blend - Spiced hard cider - 6.5% ABV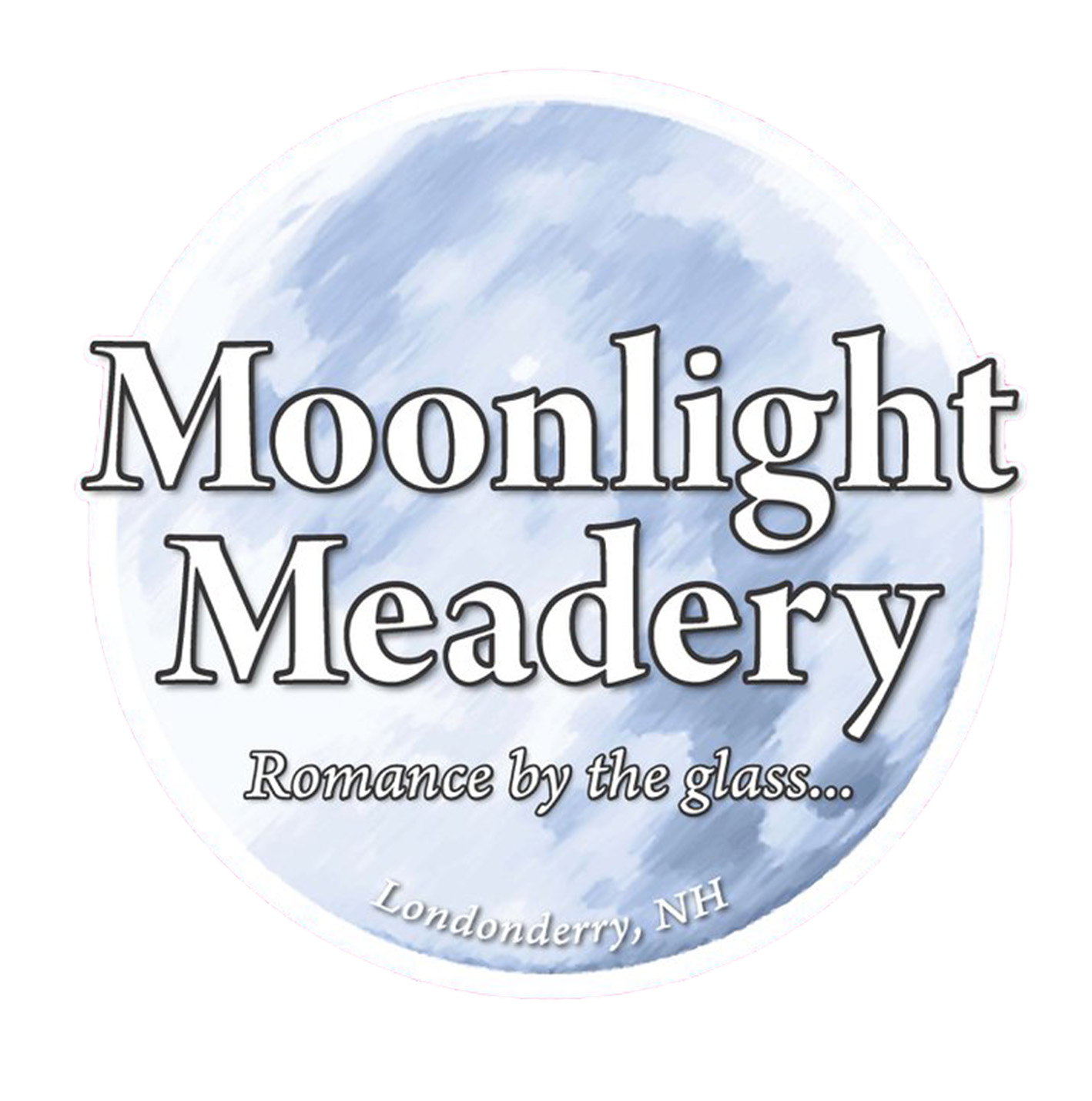 Moonlight Meadery - Londonderry, NH
Kurt's Apple Pie - Apple Cider (NH), cinnamon, vanilla beans -14% ABV
Desire - Black Currant, Black Cherry, Blueberry Melomel - 15.7% ABV
Red dress - Red Currant Melomel - 13.9% ABV
Sensual - wildflower honey mead - 14% ABV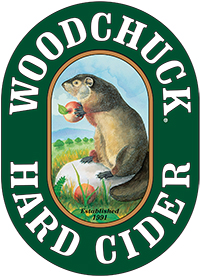 Woodchuck Hard Cider - Middlebury, VT
Woodchuck Gumption: Traditional cider. Bold and Unique -5.5% ABV



Urban Farm Fermentory - Portland, ME
Dry Cidah
Blueberry Kombucha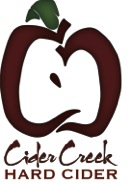 Cider Creek Hard Cider, Boston, MA
Original Farmhouse Cider
500ml bottle, Gluten free- 6.9% ABV
Saison Reserve Cider
500ml bottle, Gluten free- 6.9% ABV

Farmer Willie's, Rhode Island
Farmer Willie's Alcoholic Ginger Beer - 4.5% ABV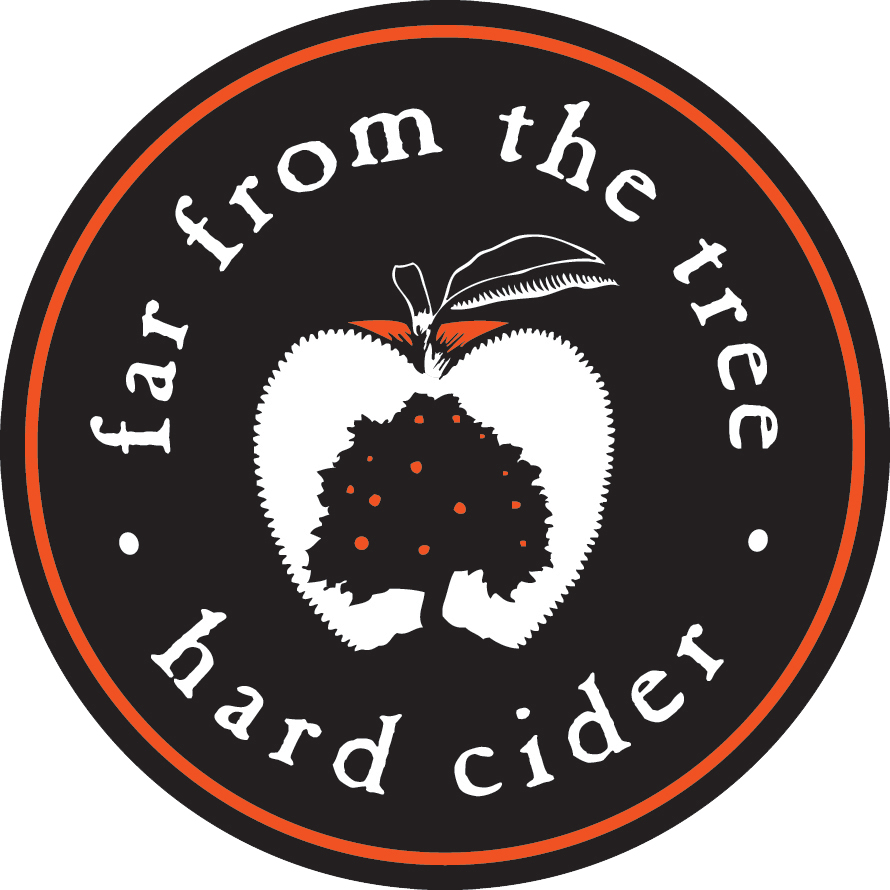 Far From the Tree Cider, Boston, MA
Apple of my Chai: cider with chai spices - 6.5% AVB
Cider Kin: blend of hard cider and fresh pressed juice - 3.5% AVB
Nova: hopped cider - 6.5% AVB
Artisan Beverages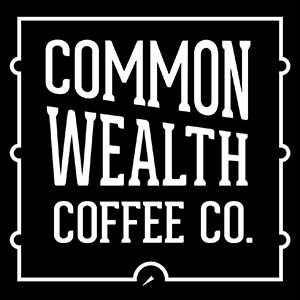 Common Wealth Coffee Co. - Dorchester, MA
Commonwealth Cold Brew Coffee:
Beantown Blend: A smooth blend of South American coffee with natural cupping notes of hazelnut and mocha
Fall Seasonal: A naturally flavored pumpkin spice coffee cold brewed to autumn perfection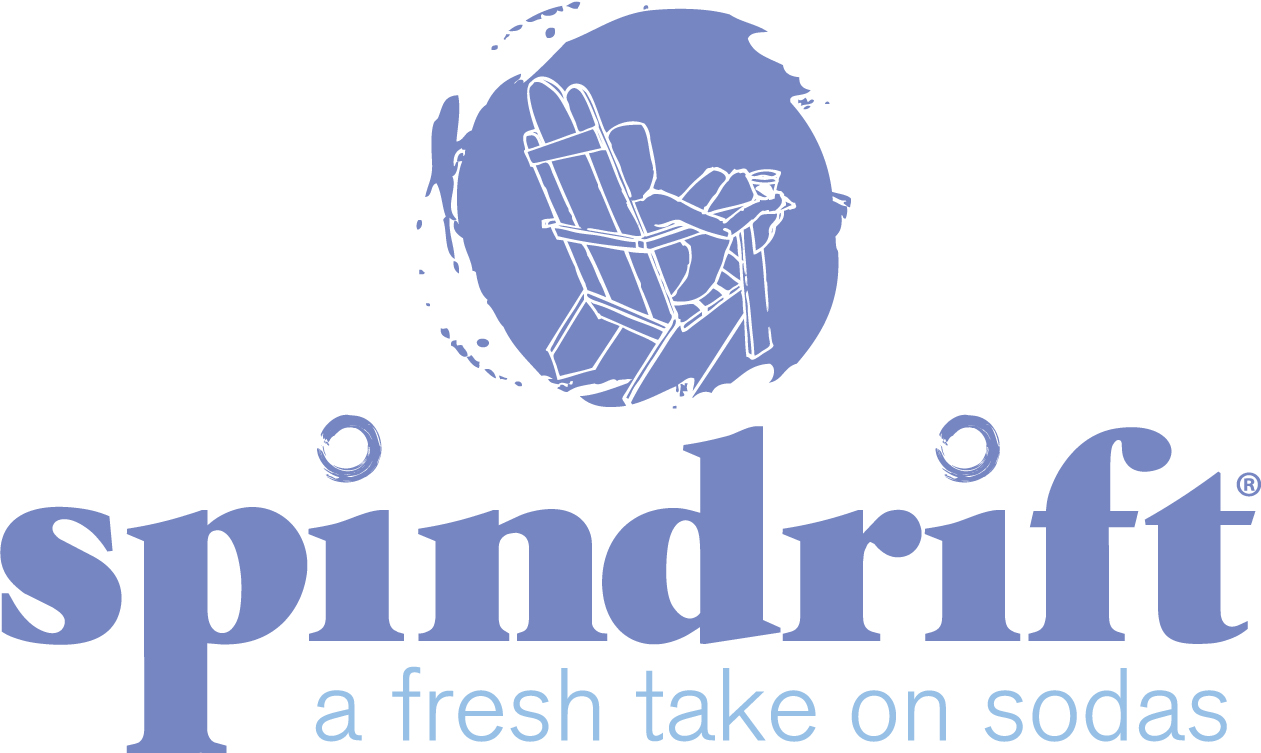 Spindrift, Charlestown, MA
Orange Mango Soda
Grapefruit Soda
Lemonade Soda
Blackberry Soda
Cran Rasp Soda
Ginger Beer Soda
Half Half Soda
Cucumber Seltzer
Rasp-Lime Seltzer
Grapefruit Seltzer
Lemon Seltzer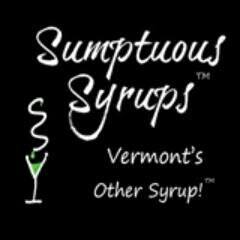 Sumptuous Syrups of Vermont, Hardwick VT
Farm to Bar Craft Cocktail Syrups
Black Currant - Black currants from CurrantC Crop Pharm, Staatsburg, NY
Yellow Ginger - Yellow Ginger from La Grama, Peru and Lanzar Fruit Farm, Hardwick VT
Black Berry - Wild blackberries from Hardwick VT area and organic blackberries from Cabot Smith Farm, Cabot VT
Lemon 3 Basil - Basil from Mystic Morning Farm, Greensboro Bend VT and Provender Farm, Cabot VT
Sumptuous Chocolate Mole' syrup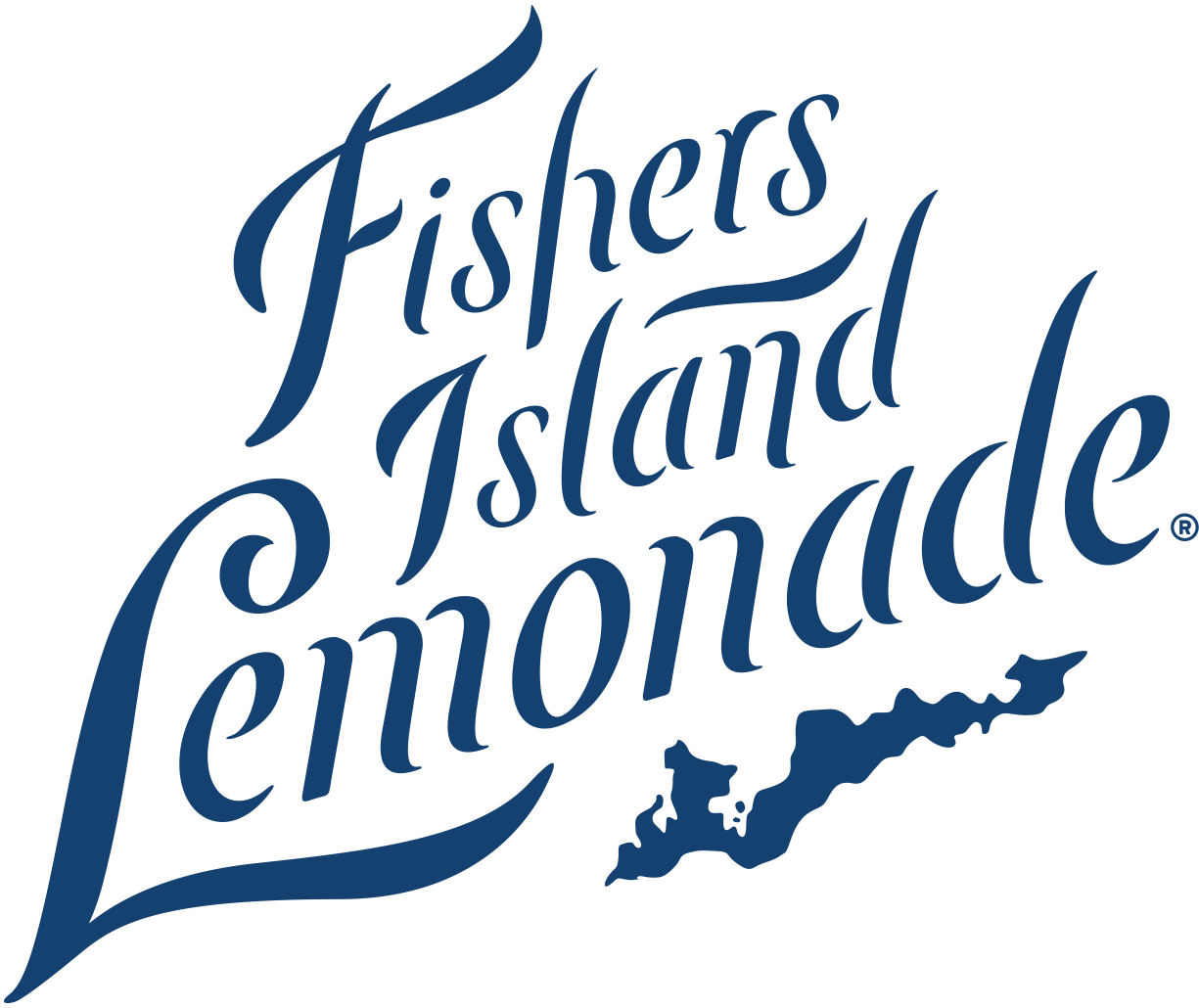 Fishers Island Lemonade, CT
Fishers Island Lemonade is a craft cocktail in a can consisting of premium vodka and whiskey spirits, natural lemon and honey at 9% ABV.
Food (Bite size samples and/or serving size meal for sale at $6 or less!)

*American Flatbread - Somerville, MA
Bite size samples of American Flatbread pizza
*sampling vendor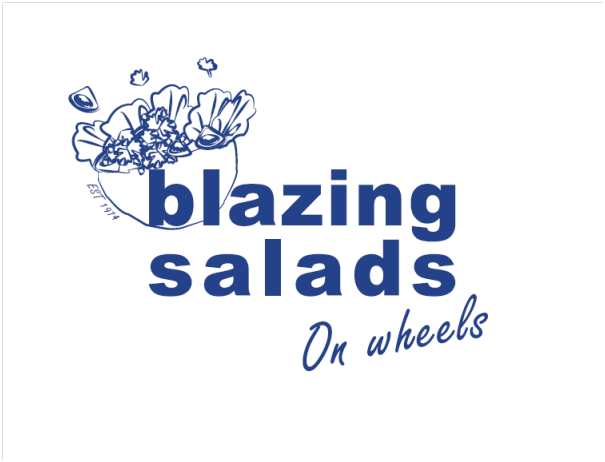 Blazing Salads on Wheels Food Truck, Abington, MA
-Steak and cheese pocket with salad, rice and veggies
-Chicken and cheese pocket with salad, rice and veggies
-Blazing dog in a pocket cheese, salad and rice
-Grilled cheese in pocket with salad, rice and veggies
-Hummus and Tabooli pocket with salad
-Greek salad pocket
-Salted pita chips
-Cinnamon sugar pita chips
-Baklava
All products for sale.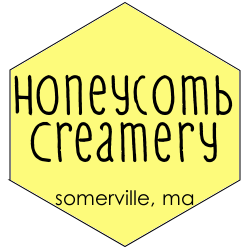 Honeycomb Creamery - Somerville, MA
Ice Cream and Waffle Cones for sale
Locally made small batch craft ice cream with dairy from Mapleline Farms in Hadley, MA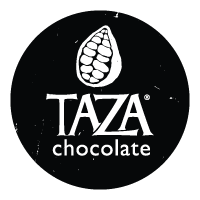 * Taza Chocolate - Somerville, MA
Stone ground, organic dark chocolate made from bean to bar in Somerville, MA. All products are dairy-free, soy-free, gluten-free, and Non-GMO verified
*sampling vendor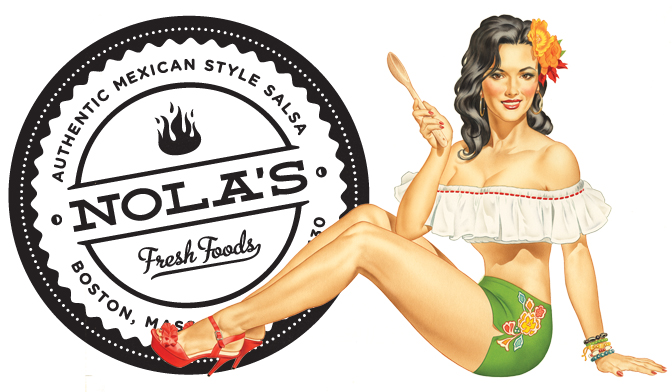 * Nola's Fresh Salsa - Jamaica Plain, MA
Salsa Fresca; Roasted Corn and Black Bean Salsa for sale and sampling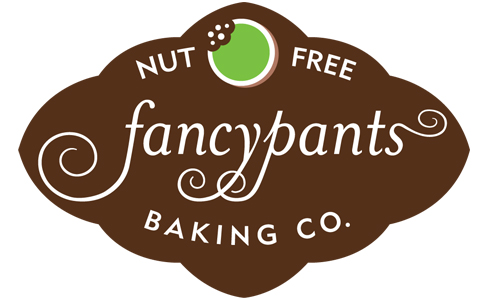 * Fancy Pants Baking Co. - Walpole, MA
Mini Crunch Cookies
Flavors: Double Chocolate, Vanilla Sugar, Chocolate Chip, Brown Sugar Oatmeal
*sampling vendor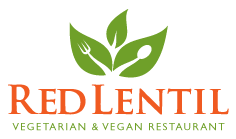 Red Lentil, Watertown, MA
A variety of vegetarian and vegan prepared food goodies for sale:
Vegan Buffalo Wings
Vegan Springroll
Vegan Samosas
Vegan Ravioli

Slideby Food Truck
Fresh Ground Cheeseburger slider
Double cheeseburger slider with bacon
Nashville "hot" chicken slider
Lobster Fries<b
About the organizer
Building Local, Green & Fair Economies.