Description
Odessa Links' 6th Annual Community Conference
Limited Seating! Only $50 per registration, includes breakfast and lunch. Past years have sold-out, make your reservations now!
This workshop is a comprehensive approach to understanding poverty. Bridges Out of Poverty uses the lens of economic class and provides concrete tools and strategies for a community to alleviate poverty.
Participants will review poverty research, examine a theory of change, and analyze poverty through the prism of the hidden rules of class, resources, family structure, and language.

Main Speaker: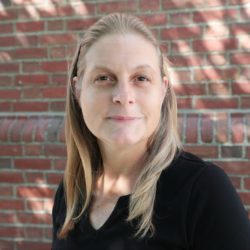 Prudence is a certified Bridges Out of Poverty facilitator and has trained more than 5,000 individuals in Bridges work, including human service providers, HR professionals, and employers. Her personal story of growth and change as she traveled the road from welfare mom to judicial officer is extremely compelling and demonstrates beautifully the messages of Bridges Out of Poverty. Prudence is a graduate of the Vermont Leadership Institute. She is a highly sought-after speaker and currently contracts with United Way of Chittenden County and aha! Process.We are excited to have her back to the Permian Basin Area.
Click here for Exhibitor and Sponsor info
Or contact Erika at Odessa Links for more information -582-0099
CEUs information: 5.5 Hours Licensed Professional Counselor(LPC) and Social Work (SW) provided by UTPB

Click here for discout hotel and visitor information
Agenda:
Doors open: 745am Exhibitor Set-up/Early Registration
745am to 8:30am Continental Breakfast/Exhibitors/Registration
8:30am to 10:15am Welcome/ Prudence Pease
10:15am to 10:30am Break
10:30 am to 12pm Prudence Pease
12pm to 1:00pm Lunch/Exhibitors
1pm to 2:30pm Prudence Pease
2:30pm to 2:45pm Break
2:45pm to 3:30pm Prudence Pease
3:30pm-4pm Exhibitors
Total Contact Hours: 5.5 hours
Thank you to our following sponsors: