Description
Join ambassadors Charlotte Martin, Malibu Dana, and Rebecca Ottusch in raising funds for THE Breast Cancer Fundraiser, putting WeCare packages into the hands of recently diagnosed breast cancer patients.
Enjoy an intriguing night in a curated art-themed cocktail party featuring entertainment, small bites, and libations, dancing, and an honoree program with breast cancer survivor, Charlotte Martin.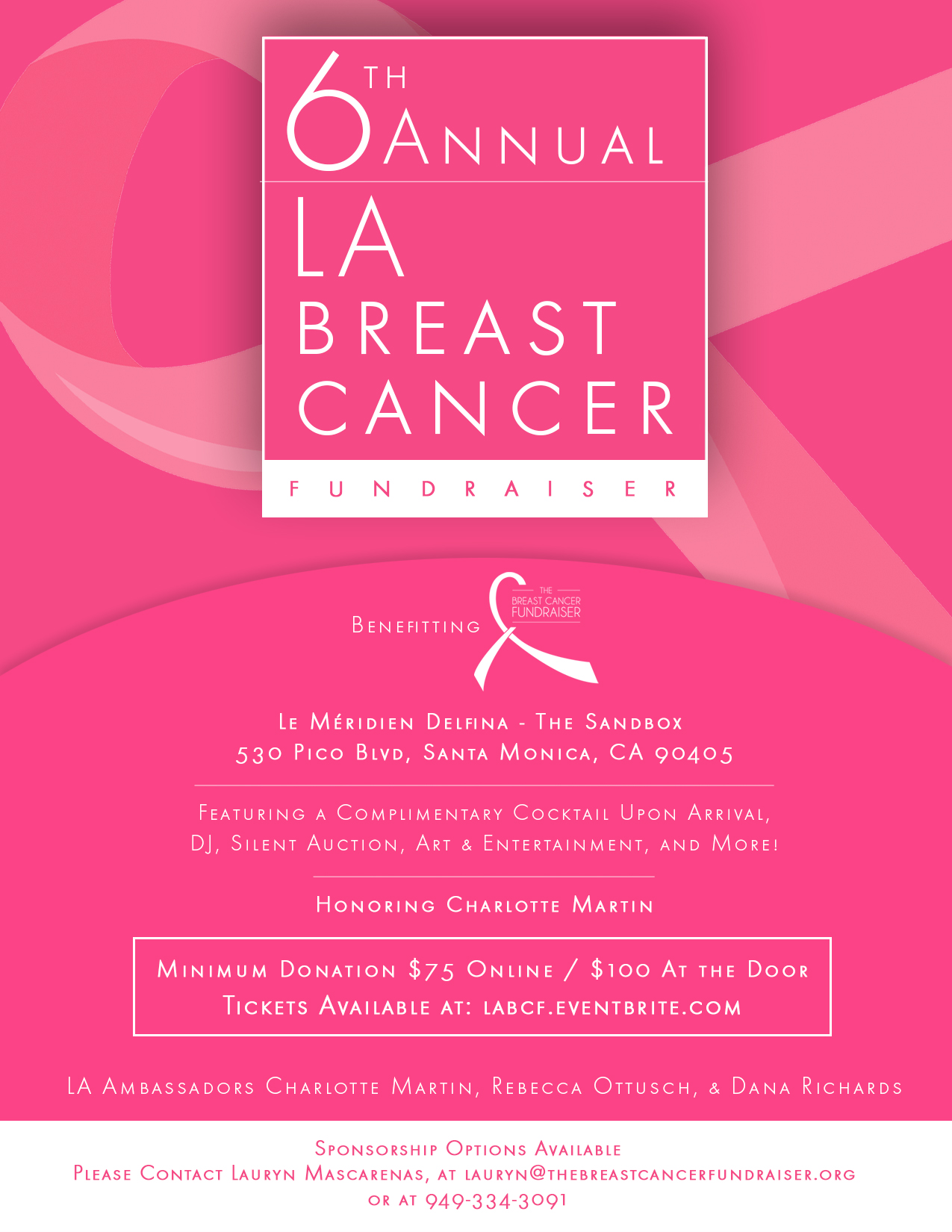 Organizer of 6th Annual LABCF
OUR MISSION: TO PRESERVE THE DIGNITY OF BREAST CANCER PATIENTS & THEIR LOVED ONES
THE Breast Cancer Fundraiser is a non-profit organization dedicated to preserving the dignity of breast cancer patients and their loved ones by supporting their unmet needs through our WeCare program. Breast cancer does not discriminate. For those who have limited resources, basic items that make the experience less scary and overwhelming can be unaffordable luxuries. The work THE BCF does makes a world of difference in offering the support patients need in this first period of their diagnosis. Hundreds of thousands of patients are affected by breast cancer and we need community partners to work with us to continue to get WeCare packages into the hands of women and families who need it most.
For more information about The Breast Cancer Fundraiser, please visit our website. 
501c3 Tax ID: 27-2200698