Description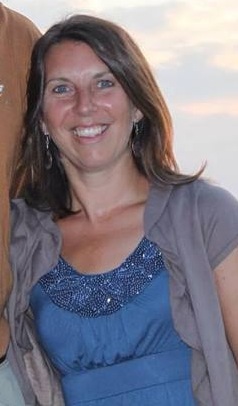 Our 6th annual Jog for Julie and Dana Farber 5K will be held on Saturday, June 22nd, 2019. We are grateful for the families and individuals who come from near and far to contribute to the success of this family fun run/walk.

Each year we have had tremendous support with many contributing to the success of this very special day. Together we have raised over $170,000 for Dana Farber Cancer Institute. This event speaks of Julie's strength, courage and her enduring legacy.

Julie died at age 43 after a long and courageous battle with cancer. Julie was a Jamestown native and a long-time resident of North Kingstown, a loving wife, devoted mom, and good friend to many. As an expression of gratitude for the wonderful care she received throughout her battle, Julie's family will continue to donate all net proceeds from the race to the Dana Farber Cancer Institute in Boston.

Julie's family and many friends would like to thank everyone who will come out on June 22nd to honor her spirit and legacy of courage.

REGISTRATION:
Participants can register online until Saturday, June 15th (see Ticket Information above).
Participants can also register by mail by sending a completed REGISTRATION FORM and payment (check made payable to Dana Farber Cancer Institute) to:
Jog for Julie & Dana Farber
P.O. Box 1775 North Kingstown, RI 02852
*Note: If paid by registration form you will not pay the online registration fee.
Registration by mail must be postmarked by June 15th, 2019.
ALL entries submitted PRIOR to Saturday, June 15th will receive a FREE T-SHIRT.
Registration will be also be available on the morning of the event starting at 7:30 a.m. Registration fee the day of is $35 per adult, $25 per child
Parking will be available at the high school.