Description
Heritage Fiesta
Co-Sponsored by the Conservitive Christian Center
Saturday July 15, 2017
11 noon to 5 pm
program starts 12:30 pm
featuring U.S. Congressman Scott Perry Keynote Speaker
To speak at 12:50 PM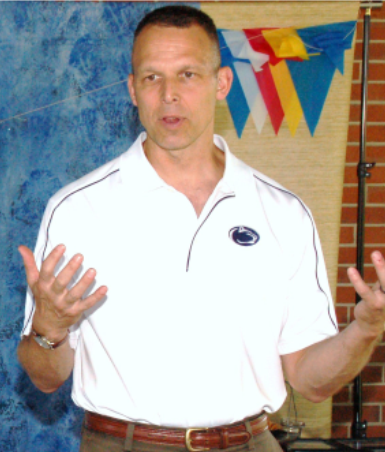 Bring your own Heritage Dish (for 10-15 people)

Burgers, Hot Dogs & Drinks provided

Cultural Exhibits & Sponsors' Displays

Music by DJ Blake

Cultural & Contemporary Performers

Fun Activities for all Ages (Games, Balloon Twisting, Group Dancing, Karaoke, etc.)

Officeholders & Candidates, meet & greet, short remarks

Salute to Veterans?
Paper plates, cups, utensils, condiments, drinks & ice provided. Admission: $2 per person, $3 couple, $5 family.?
We urgently seek your help to pay for the Heritage Fiesta:
Souvenir Journal ad full page $125, half page $75, Quarter page $40.
Fiesta Patron ($250, includes full page), Benefactor ($100 half page), Sponsor ($60 quarter page), Supporter ($25 journal listing), Booster ($10 journal listing)
Co-Sponsor includes full page Program Ad (5 1/2 by 8 1/2).
2017 Co-Sponsors: Philippine American Heritage Council, New Americans by Choice, York County Action, Conservative Christian Center
Conservative Christian Center and the York County Action E-Newsletter are authorized projects of US Public Policy Council, Inc., recognized for 25 years as a 501(c)4 non profit organization, donations are not tax deductible. CCC and YCA are NOT affiliated with any other organization, nor are either a "political action committee" and as such they do not endorse or support candidates for federal, state or local office.
Organizer of 6th Annual Heritage Fiesta
The Conservative Christian Center goal is to increase the number and influence of conservative, church-going Christians in public policy and civics, including participation in the election process of choosing legislators and government executives in the United States and to promote and conserve the Christian traditions of America.  CCC is part of a non-profit, non-partisan, public policy organization (US Public Policy Council) recognized under Section 501/c/4 of the IRS code, which allows CCC to influence public policy issues but your donation is not tax deductible.