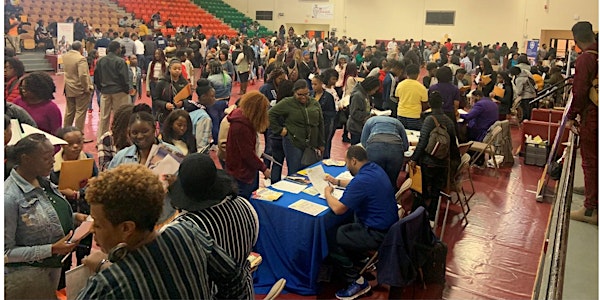 6th Annual HBCU College & Career Fair
The NACDRAO college fair is designed to assist high school students with identifying a HBCU that they can potentially be able to attend,.
When and where
Location
North Springs Recreational Gym 1320 Clemson Rd Columbia, SC 29229
About this event
The National Association of College Deans, Registrars and Admissions Officers (NACDRAO) in collaboration with the Columbia Black Alumni Council (CBAC) will host the annual College and Career Fair in Columbia, South Carolina. The primary goal of the College and Career Fair is to expose high school and college students in South Carolina to opportunities at HBCUs and to gain insight in career opportunities. Possible scholarship and onsite acceptance may be available. HBCUs have long histories and legacies of educating African American students and were founded with this mission in mind. The missions of HBCUs are to provide educational opportunities for all students. There are over 100 HBCUs in the United States. Whatever students are looking for in a college or university, they will find multiple HBCUs to meet their needs. HBCUs have a wide array of extracurricular activities. Many of the clubs, organizations, and activities give students the opportunity to explore the history, culture, and experiences of African American individuals and groups. HBCUs are known for being supportive of the needs of their students and offer many great resources for students, including resources to help students transition to college, as well as resources to help students once they graduate. HBCUs have active alumni associations that have great resources.