Description
This is a party not to be missed! Doors open at 1:30pm
ONE EVENT ~ TWO CAUSES!!!!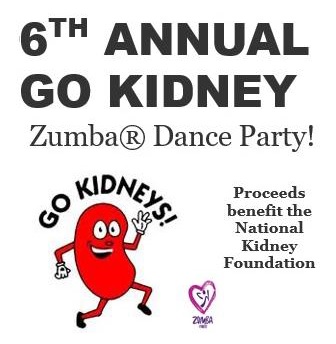 PROCEEDS WILL BE DONATED TO BOTH THE NKF and to the GO FUND ME for Fred Krampitz
On February 16yh, 2017, Fred's life changed forever. Fred Kramptiz, 74, who was crossing the street, was hit by a on-coming car. He was at Yale-New Haven hospital in critical condition and was fighting the fight of his life. Even though he beat prostate cancer last year, he peacefully retired from this fight on March 18th. He was always a stubborn fighter, which was the case right to the very end. The family honored his wishes and he went on his own terms, but not before he smiled and told them he loved them one last time. Fred would bend over backwards to do anything he could for the people he loved. Once a husband and father, and now their guardian angel. Fred is s longtime friend of ours for over 30 years. Back in the day, Fred was our road manager and soundman for my band Tower Suite in the early 80's. Besides his wife Linda and daughter Jess, Fred has limited family to help them through this difficult time. We have set up this GoFundMe campaign to help the family with medical expenses and now the expenses that lie ahead of them.

Please show your support: Donate or Participate
EARLY REGISTRATION GOING ON NOW UNTIL MARCH 30TH!!! (FREE t-shits while supplies last)
Early Registration EXTENDED TIL 4/7 $10.00
Registration (4/8- 4/21) $15.00
At the door $25.00
JUST 1 CLICK TO REGISTER or DONATE !!!! Click "register" above