6th Annual Global Youth Initiative 2017 - You Matter!
Description
YOU MATTER!!
Be a part of a world-changing leadership movement!
Be empowered to be the change you wish to see in yourself, your community, your country and the world!
Join the half million youth, parents, teachers, youth leaders globally who desire to be positive change makers! Being the change you wish to see begins with learning and developing life skills that lead to success now and into the future. Small and simple adjustments in your daily habits can lead to tremendous results in your self-image, character, response to failure and diminishing certain types of intimidation such as bullying, belittling, and ridicule.

Your event coordinator and speaker, Denise Lukart, is a mom, Veteran and former corporate professional.
In middle school, Denise was a failing student until an event instantly transformed her from a below average student to a solid high honor roll and competitive college Dean's list student.
At the beginning of Denise's military service, she went from barely meeting the Army's physical fitness requirements to earning two Physical Fitness Excellence Awards, completing U.S. Army Airborne School, winning two ROTC rifle competitions and being asked to lead her college's Ranger Challenge Military Competition Team.
As a child, Denise was told that she was "stupid" and that the odds were against her for succeeding in life. Today, she has a family and holds the highest form of recognition from a major local corporation for building a process that positively influenced over 30,000 professionals.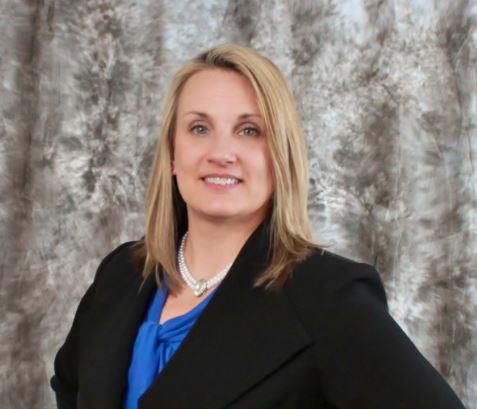 Denise knows that "YOU MATTER!!", and during this event, she will share with you the details of these stories and teach you the truth about what you need to know in order to succeed.
Bullying, failure, low self-image and poor character decisions are at the heart of many of the challenges facing young people in today's changing world. Denise joined the John Maxwell Team** and has decided to do something about it. During Global Youth Initiative Week, Certified John Maxwell Team members are offering YouthMAX***, a youth leadership program inspired by the leadership principles of John C. Maxwell*. YouthMAX is designed to give today's young people practical tools and ideas to help them navigate life. At this event location, Denise Lukart, Independent Certified Speaker and Trainer with The John Maxwell Team, will introduce portions of the YouthMAX program.

During this event, attendees will be equipped, inspired and empowered to:
Have a Positive Self Image: Self-confidence and good character are at the heart of great leaders.
Respect Themselves and Others: Great leaders do not bully or put others down. They value people and build them up.
Be a Positive Influence: Leadership is influence. Young people are the leaders of today!
Fail Forward Toward Success: Leaders have the right attitude about failure and see it as an important part of success.

Adopt Habits of Success: Developing good habits is essential for personal growth and success.
This event is free and open to all children and youth groups, ages 8-18. Parents, Teachers and Youth Leaders are encouraged to attend.
For More Information contact Denise at 412-378-3242.

FAQs
*Who is John Maxwell?
**Who is the John Maxwell Team?

In 2011, John Maxwell created a speaking, training and coaching program that has trained more than 3000 leaders worldwide to coach, teach, train and speak about the Maxwell leadership principles. These coaches, teachers, speakers and professionals will present the YouthMAX training program.

***What is YouthMAX
Are there ID or minimum age requirements to enter the event?
Youth ages 8-18, parents, teachers, youth leaders.
Do I have to bring my ticket to the event?
Yes, you will need either a digital or printed ticket.
Is parking available?
All parking at the Norwin Public Library is FREE.
Is my registration ticket transferrable?
Yes, tickets are transferrable. Please let us know if you are transferring your ticket.
Is there an opportunity for my organization to sponsor this event?
Yes, please contact Denise Lukart at 412-378-3242 to learn more about events for your organization or sponsorship opportunities for Global Youth Initiative 2017.
How can I contact the organizer with any questions?
You may contact Denise Lukart at 412-378-3242 or dlukart@gmail.com
https://www.linkedin.com/in/denise-lukart-692b9b44/