Description
Registration is open for the 6th Annual APS Conference
"Be the Intervention"
---
Agenda
8am - 8:45am - Registration & Continental Breakfast
8:45am – 9am – Room 101 - Opening
9am - 10am - Room 101 - Keynote Speaker: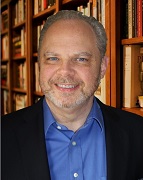 Tim Rhodes – "Put a Pink Fish on Your Head; Dignity is About Who You Are, Not What You Do" Through dynamic stories, Tim will connect hilarious self-intervention to personal dignity to help you hold your essential values while caring for clients and family.
10:10am - 11:25am: Break Out Sessions:
Room 101 A - Detective Mike Drugan, DuPage County Sheriff's Office & Colleen Zavodny, Coordinator of Advocacy & Crisis Intervention, YWCA – "Communicating with Those in Crisis"

This engaging presentation will overview the neurobiology of trauma and look at why people in crisis respond the way that they do. Once able to recognize how crisis is identified the presenters will delve into using active listening skills and de-escalation techniques to better serve all populations.

Room 101 C - Karen Mills, Esq. Strohschein Law Group, LLC

–

"10 Things in Estate Planning You Never Knew You Needed."

Who is going to take care of "Fido" when I die? What documents need to be in place before your teen leaves for college? Pet trusts, decisional capacity, Powers of Attorney – even for 18-year old's! These are just a few of the interesting topics to be discussed.

Room 260 - Trish Abbey, LCSW, In-Home Counseling – "Handling Difficult Cases"

Client interaction can be exasperating when cooperation with a care plan is minimal and progress is slow. How to approach these hard cases with an emphasis on collaboration, strengths perspective, boundaries, and self-care for the practitioner will be examined.

Room 266 - Alderman Sonny Sorrentino, M.A., CADC – "Elder Isolation & Substance Abuse" We will discuss how isolation can lead to depression, anxiety & lonliness. These are triggers that can cause people to self-medicate, leading to addiction and a variety of health concerns, even death.
11:30 - 12:30 - LUNCH
12:35pm - 1:50pm Break Out Sessions:
Room 101 A - Teri Dreher, Chief Advocate & President NSHORE Patient Advocates – "Transitional Considerations for Aging Seniors and Their Families"

This interactive and educational presentation will be sure to shed light on some of the options available to people with varying degrees of financial resources.

Room 101 C - Jennifer Prell, President, Elderwerks Educational Services – "Resources for Older Adults." The challenges in helping an older adult; senior housing and care options; legal aspects of helping an older adult and local resources to support older adults.
Room 260 - Janine Smith, Angie Landmesser & Susan Scatchell - "Home Care: Navigating the New Frontier 2.0" We will review the history of licensure, discuss the changing landscape of healthcare and take a look at new legislation updates and many other interesting facts.
Room 266 - Colette Jordan, Community Planner, Area on Aging Northeastern Illinois – "Dementia Friendly Elder Rights"

We will d

iscuss major disorders, challenges/strengths and statistics while presenting dementia-friendly community-based service and elder rights agency office practices.
2:00pm - 3:15pm Break Out Sessions:
Room 101 A - Mardy Chizek, Owner Charism Eldercare – "The Ethics for End of Life"

Those of us who work with seniors and other vulnerable populations must understand the ethical framework, but not let our personal beliefs impact our delivery of care and services.

Room 101 C - Joy Newburn, Outreach Support Specialist, Catholic Charities – "Empowering Trauma Survivors Through Trauma Informed Care" -

This workshop covers specific ways that organization can change to become aware of the prevalence and pervasive impact of trauma and work towards changes in practices to better serve this vulnerable population. Participants will learn practical do's and don'ts of working with individuals who have experienced abuse. The role of resiliency in recovery will also be addressed. Becoming trauma informed creates a sustainable foundation in any work setting to promote strength, engagement, and recovery.

Room 260 - Steven Fixler, Superintendent of the Veterans Assistance Commission of DuPage County "Veteran Pension"

- Understand the changes to Care Giver Support, VA Pension and Choice.

Room 266 - Jim Pacetti, Crime Prevention Specialist, Naperville Police Department– "Keeping our seniors' safe while surfing the web."

With

the constant changings of technology it is becoming harder and harder to keep up. These changes make the World Wide Web and exciting but dangerous place. Today's seniors are living in a world nothing like their own when they were in their 30s. The need to protect seniors from their on-line activities is becoming increasingly challenging.
3:15pm – 4:15pm Session
Room 101 - ShaTonya Herring, Adult Protective Services Supervisor, DuPage County Community Services & Sheila Murphy-Russell, Director, DuPage County Family Center – "Elder Mediation"

W

hat is elder mediation, what issues would be appropriate for elder mediation and what mediators can and cannot do.
4:15PM – 4:30PM - Raffle
Thank You to All of Our Sponsors!
GOLD SPONSORS -

NShore Patient Advocates

Wellspring HealthCare Services




SILVER SPONSORS -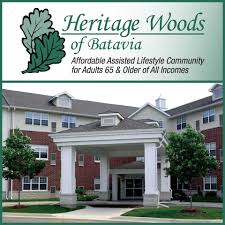 Heritage Woods of Batavia

Eve Assisted Living
BRONZE SPONSORS -

Aspired Living of Westmont

Concord Place

Itasca Bank & Trust

Strohschein Law Group, LLC

Wickstrom Chevrolet

Lexington Square Senior Living of Elmhurst

Best Practice Home Care Alliance

Terra Vista of OakBrook Terrace

A/Z Health & Elder Law