6th Annual Culturally Responsive Teaching and Learning Conference
Description
At our 6th Annual Culturally Responsive Teaching and Learning Conference we will bring together educators, students, community organizations and others from across the nation to share information, scholarship and best practices in culturally responsive teaching.
Our conference theme: Infusing Educational Institutions and Classrooms with Culturally Relevant Pedagogy.
This year our conference spans two days: Thursday, April 23 and Friday, April 24 with a pre-conference Train-the-Trainer CRT-L Institute Wednesday, April 22, 2020.
Our Keynote speaker for Thursday, April 23, is Michelle Diane Wright who was born, raised and received her early education in Frederick, Maryland. She attended Dartmouth College where she received a dual B.A. degree in English and Art History in 1987. Following undergraduate study, she attended The Ohio State University in 1989, received a M.A. in Black Studies, an M.A. in Political Science and an A.B.D. in History. Wright taught Black Studies and Political Science at The Ohio State University following graduate school. She has also taught Africana Studies at Towson University, University of Baltimore, and Morgan State University.
Michelle Diane Wright is the author of three books; Let's Learn Swahili, The Case of Marshall "Eddie" Conway, and Broken Utterances: 19th Century Black Women's Social Thought. Currently, she is conducting research on the project Shades of Hilton; An Exploration of the People of Color at the Hilton Estate. Michelle Diane Wright is the History Program Coordinator and an Associate Professor of History and Africana Studies at CCBC.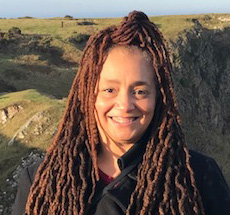 Our keynote speaker for Friday, April 24, is J. Luke Wood, Ph.D. a Distinguished Professor of Education and the Associate Vice President of Faculty Diversity and Inclusion at San Diego State University. Dr. Wood is also the Co-Director of the Community College Equity Assessment Lab (CCEAL) a national research and practice center that has data collection and training partnerships with over 150 schools, colleges, and universities across the nation. Wood's research focuses on factors affecting the success of boys and men of color education. He has delivered over 750-scholarly and conference presentations and has authored over 140 publications, including nearly 70 peer-reviewed journal articles and 14 books. His most recent books include Teaching Boys and Young Men of Color (with Frank Harris III) and Advancing Black Male Success from Preschool to Ph.D. (with Shaun Harper). His forthcoming book, Black Minds Matter: Black Minds Pedagogy as a Tool for Civil Resistance, will be released this fall.
Dr. Wood has been regularly sought out for his expertise by media outlets such as the New York Times, Chronicle of Higher Education, Huffington Post, Fortune Magazine, Los Angeles Times, Miami Herald, San Francisco Chronicle, and C-SPAN. During the Obama administration, his research was featured through the White House Initiative on Educational Excellence for African Americans and the My Brother's Keeper Initiative. He now serves as a national advisory board member for RISE for boys and men of color, a research and evaluation initiative of the Executive Alliance.
Dr. Wood is a former recipient of the Sally Casanova Pre-Doctoral Fellowship from which he served as research fellow at the Stanford Institute for Higher Education Research (SIHER) at Stanford University. Wood received his Ph.D. in Educational Leadership & Policy Studies with an emphasis in Higher Education and a master's degree in Curriculum and Instruction in Early Childhood Education from Arizona State University (ASU). He also holds a master's degree in Higher Education Leadership in Student Affairs and a bachelor's degree in Black History and Politics from California State University, Sacramento (CSUS).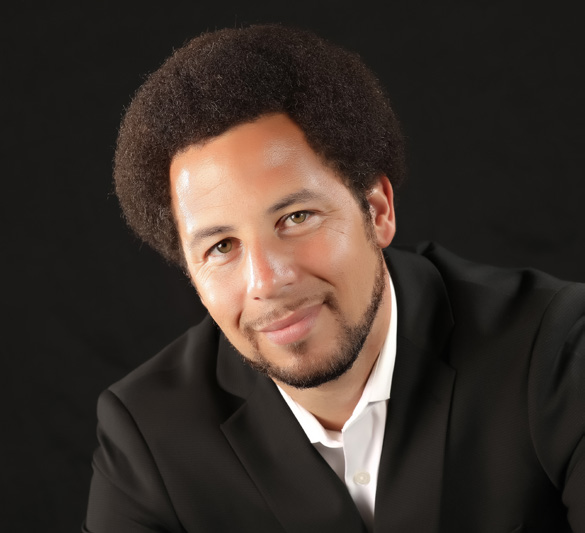 NOTE: Ticket price includes continental breakfast, all-you-can-eat lunch buffet, afternoon coffee/tea service and free parking.
GROUP REGISTRATIONS: If you are registering a group of people with one transaction, please be sure to provide the name of each person attending so that the appropriate name tags will be available the day of the conference.
HOTEL ACCOMMODATIONS: A block of rooms has been secured at the Maritime Conference Center at a rate of $125 a night (single/double occupancy) and includes a hot breakfast. https://book.b4checkin.com/chameleon/mccbwi/rlp/CCBC2
CONFERENCE CONTACTS: Conference Chair Jadi Omowale, jomowale@ccbcmd.edu, 443-840-3886; Director of Intercultural Engagement Tamisha Ponder, tponder@ccbcmd.edu, 443-840-1382; or Conference Assistant Penny Sorrick, psorrick@ccbcmd.edu, 443-840-2123.
Visit http://crt-cc.org/ for conference updates, to submit proposals, and to register for the conference.
Registration in Eventbrite (by credit card) will end on Friday, April 17, 2020. All registrations and credit card payments must be made by this date in Eventbrite. There is no on-site registration, only a Check-In Station. Lunch will be served on Thursday and Friday. Continental breakfast will be available each morning.
If paying by check, registration must be completed by Friday, Apil 10, 2020, in Eventbrite followed by a check payment to CCBC (see address below). To pay by check on Eventbrite, choose Other Payment Options, (PAY OFFLINE) and make sure your check payment is sent promptly. Check must be received by Monday, April 20, 2020!
Mail registraton checks to: CCBC Dundalk Attn: Jadi Omowale, 7200 Sollers Point Road, College Community Center 207, Baltimore, MD 21222. For questions and a CCBC W-9 please contact psorrick@ccbcmd.edu.
Absolutely no refunds will be issued after Thursday, April 16, 2020! If you paid by credit card use Eventbrite to request a refund before Thursday, April 16, 2020. Check payment, contact the organizer directly for a refund before April 16, 2020! No exceptions!
Lodging at the Maritime Conference Center - 6TH Annual CRTL Conference - (or elsewhere) is not included.