6th Annual Career Discovery for High School Students 2017
Description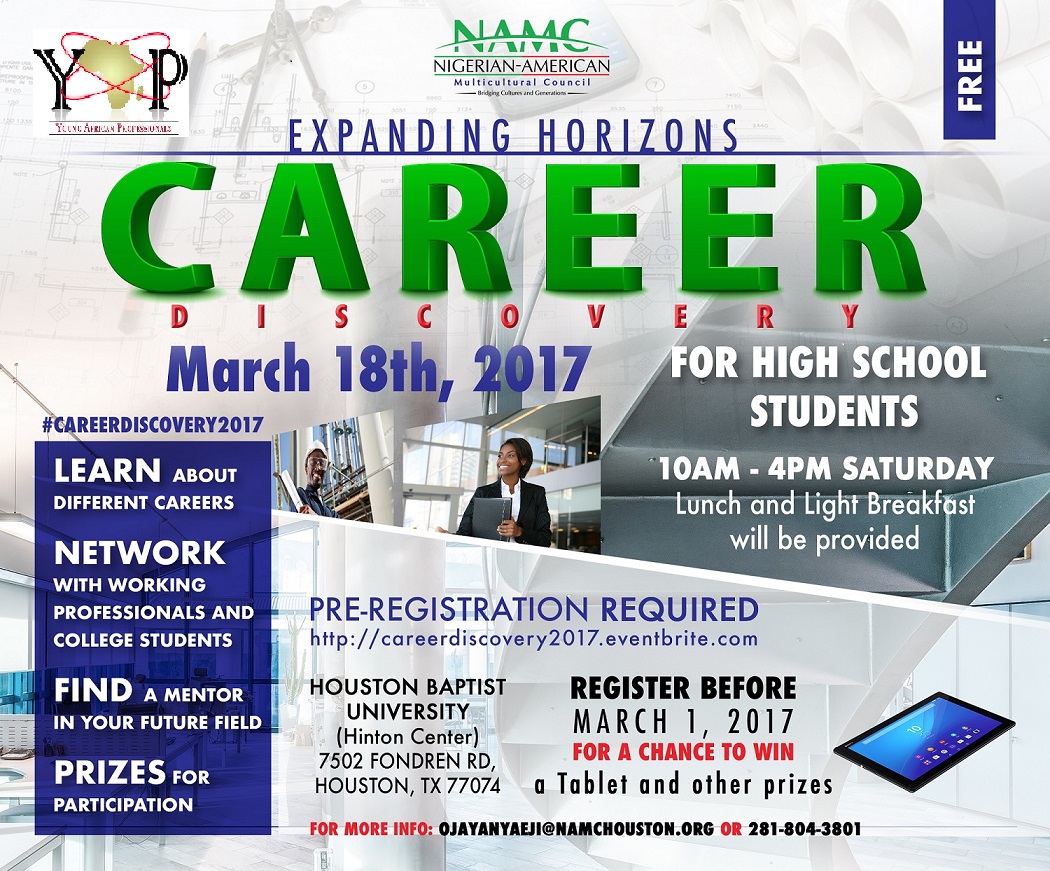 EARLY BIRD REGISTRATION EXTENDED TO 03/11/2017.
The Career Discovery for High School Students program was designed to expose high school students to a wide range of professions, to provide positive and accomplished role models of similar backgrounds, and to inform the students about opportunities, which will enable them to achieve their collegiate and professional goals.
The Career Discovery event will be comprised of two main parts:
Panel Session

Career Fair
During the Panel Sessions, the students will participate in interactive group discussions with young professionals from diverse career families. These sessions will allow the students to learn about the panelists' professions, how they got where they are, and valuable lessons on making the best of their high school experience. Interaction will be encouraged, and students will be awarded prizes for participation.
The Career Fair will take place in a structured setting, during which the students will get the opportunity to seek one-on-one mentoring from professionals present at the event. Students will be allowed to target professions that they find to be interesting. A diverse group of professionals will be available at the career fair, including practitioners from medicine, arts, business, research, computing, law enforcement, engineering, etc. At least 35 professionals will be represented at the fair. Time Commitment for Career Fair Professional Volunteers is from 2:45pm - 4:15pm.
If you have any questions, please contact Ojay Anyaeji @ 832-775-8698
Co-Sponsors: Young African Professionals - Houston and the Houston Baptist University's African Student's Association.