About this Event
It's Back - Annual Geocaching Weekend in Berea, KY (6th Year)!
The Berea Chamber of Commerce offers a schedule packed weekend where you get to choose your own adventure...and set your own pace - all outdoors, rain or shine. Whether you want to explore solo, or bring family and friends, this event is open to all outdoor enthusiasts!
Take a leisurely stroll through our beautiful small town, hike and bike our scenic trails, paddle our local waterways, shop, eat, and enjoy all we have to offer. At the end of your busy day, enjoy our local lodging options and campgrounds, then get up and get ready to do it all again...and again.
To participate in this event, you'll need a Geocaching.com account, a smartphone (don't forget to download the Geocaching.com app), a craving to explore the outdoors, and your own transportation (or buddy up with someone who already has all these).
The first 250 people who pre-register by September 30th, 2019 AND physically attend our event will receive one free collectible event t-shirt per person.
Geocaching Weekend Event Schedule (Various Locations/Times Around Berea):
Fri. Oct. 18th, 6-8pm - Campfire Meet & Greet Kickoff @ Halcomb's Knob B&B
Sat. Oct. 19th, 8:30-9:30am - Day Caching Event @ Glades Christian Church
Sat. Oct. 19th, 10-11am - Geocaching 101 Training @ Public Library in Berea
Sat. Oct. 19th, 6-7pm - Night Caching Event @ Berea City Park
Sun. Oct. 20th, 9am - CITO (Cache In, Trash Out) Event @ Spotlight Playhouse
Sun. Oct. 20th, 2pm - Grand Finale Awards Ceremony - location given at event
Stay Up-To-Date:
Get coordinates on where to meet and times, plus other important announcements by following our Berea Chamber of Commerce Annual Geocaching Weekend Facebook Page (@BCOCAGW) and visiting the Berea Chamber of Commerce Geocaching Website: http://www.bereachamber.com/GeoTour-(GT78)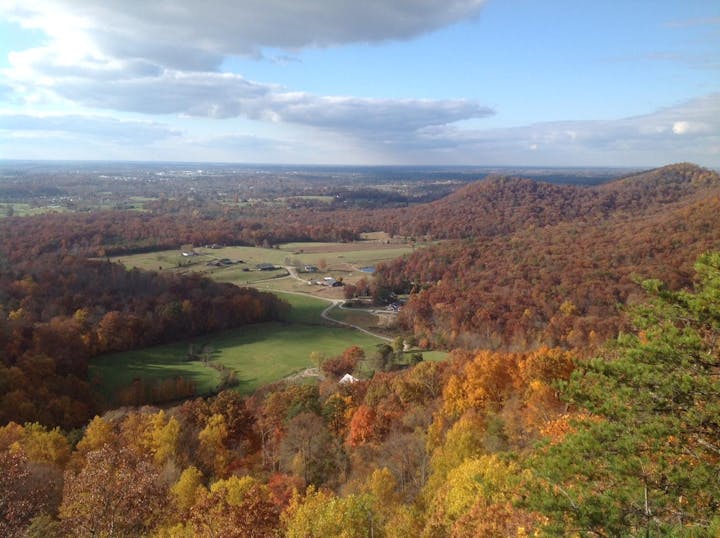 An Expedition Awaits You In Berea, KY!