Description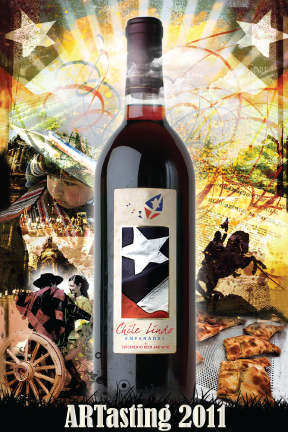 Art by: Miguel Blázquez
Please join us for this exciting community event!
ARTdeezine LLC hosts this annual Calendar Release Party exploring the culture and style of San Francisco neighborhoods through art and food. In celebration and support of local art, design, food, and wine, we invite local artists of all mediums to participate and promote their art. A calendar showcasing the art and vendors featured, is released and distributed so guests are able to enjoy the art for the entire year to follow!
TASTE the ART
Each guest 21 and over will receive 4 wine tasting tickets to sample award winning wine offered by local vendors. Guests will also enjoy complimentary appetizers, and cheese and fruit upon arrival. They will then have the opportunity to purchase empanadas offered by Chile Lindo. Guests will then finish the evening with chocolate and other tasty treats also offered by local vendors.

Enjoy a variety of local music
DJ Hungr and DJ Jorgito will be in the house!
with LIVE JAZZ featuring
High Society
Danny Brown, Saxaphone
Danny Grewen, Trombone
Eugene Warren, Bass
Michael Parsons, Piano
Ulf Bjorkbom, Drums

Showcasing "Bottle Art" and the Evolution of a Local Brand
This year we will be featuring local wine label designs which will be showcased at the event as well as in the 2012 art calendar that each guest will take home. Guests will view the actual label, a large format framed print, and images that take you on the design journey from concept to completion. There are 12 labels in total featuring a variety of styles and art backgrounds.
Wine label artists featured: Evelyn Reyes Umana, Miguel Blázquez, DeeDee Hunt, and Jenny Lynn Dupont. There will be a silent auction for each of the 12 large format framed prints, starting at $50.
Along with the Bottle Art Exhibit will be a special presentation showcasing the evolution of local brand "Chile Lindo". Chile Lindo continues to work towards expanding and evolving as a local Mission Eatery and community hub. We will take you on the visual journey that Paula Tejeda and her graphic designer Miguel Blázquez have been on since the early days when Paula, AKA "The Girl from Empanada" got her start on the streets of the Mission with her basket. The Chile Lindo Brand represents so much more that the empanadas and you will have a unique opportunity to learn about the mission Chile Lindo is on... And the best part is that you will then be able to TASTE the Art of the Empanada, the infamous "Girl from Empanada" will make a special guest appearance with her basket!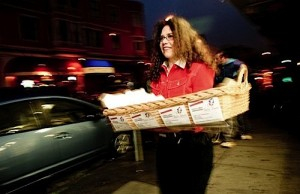 Surprises up our sleeve...
There will be door prizes while supplies last (so don't show up fashionably late or you'll miss out). We will also be raffling food, wine, and lifestyle gifts, as well as a silent auction for the ART!
Organizer of 6th Annual ARTasting Party: Featuring "Bottle Art" and the Evolution of a Local Brand