6th Annual AIM High Endurance Awards-Sponsored by Metro Health Grand Rapids...
Description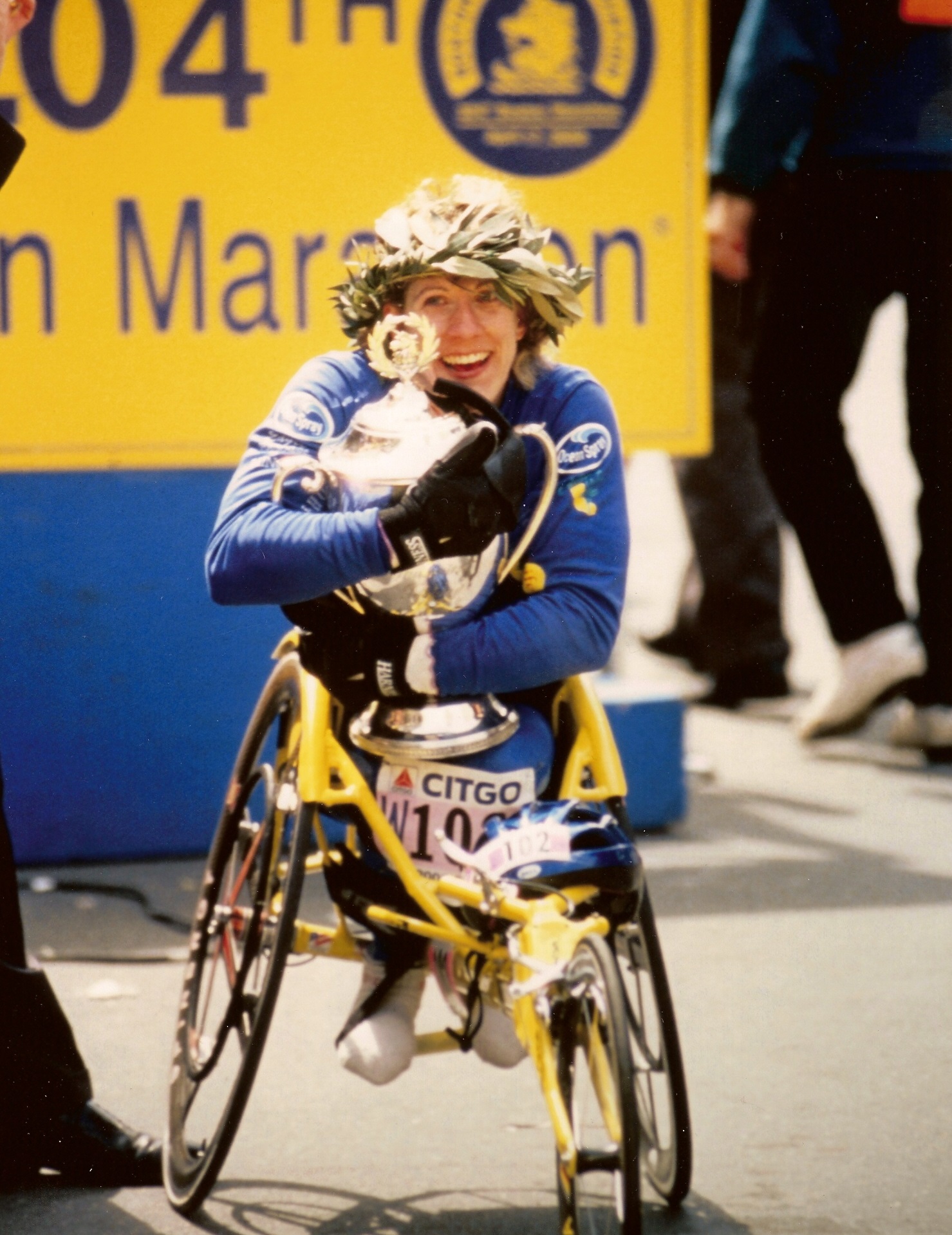 Join Alternatives in Motion as we recognize the 2017 West Michigan Endurance Challenge Award recipients!
The evening includes a dinner, auction, award presentation, and keynote speaker-
Jean Driscoll is an accomplished and energetic professional who has impacted lives around the world. She has represented the USA in the Olympic Games, Paralympic Games, and numerous national and international track/road racing events. Jean has also spent time with three U.S. presidents and has shared the speaking platform with people like tennis legend Billie Jean King and film star Goldie Hawn.
Jean was born in Milwaukee, Wisconsin with spina bifida (an open spine). It affected her ability to walk and included other neurological complications as well. She began using a wheelchair at the age of 15 and started pursuing athletic opportunities with fervor. After being recruited to the University of Illinois at Urbana–Champaign, she became one of the world's most successful competitors.
During her career, Jean was the first eight time winner of the Boston Marathon. She set 5 new course records as well as 5 world best times and held Boston's fastest time in the women's wheelchair division for 21 years. In addition to her success in Boston, Jean also won two Olympic medals, 12 Paralympic medals, and still holds the world record in the 10,000 meter (6.2 mile) track event that was set during the 1996 Paralympic Games in Atlanta, Georgia.
For over 20 years, she has offered encouragement and motivation as a speaker to thousands of people worldwide. Jean has done work with people who have disabilities in Ghana, West Africa and helped send their first athletes to the Paralympic Games in 2004. In addition to motivational speaking, Jean serves as a Senior Director of Development in the College of Liberal Arts & Sciences at the University of Illinois.
Certain sponsorship levels include a private reception with Jean from 5:15-6 p.m. before the event!
Proceeds from this event benefit Alternatives in Motion, helping us provide quality, donated mobility equipment and repairs to individuals and families in financial need, ensuring they have access to independence and a better quality of life.
Choose a sponsorship level, purchase a table, or simply purchase a ticket. We and those we serve appreciate your generosity!
Finish Line: $10,000
Marathon for Mobility: $5,000
Moving People Forward: $2,500
Pace Setter: $1,000
Wave Maker: $500
(see details of what's included in these packages after clicking ("get tickets")
To find out more visit http://aimhigh.aimgr.org/