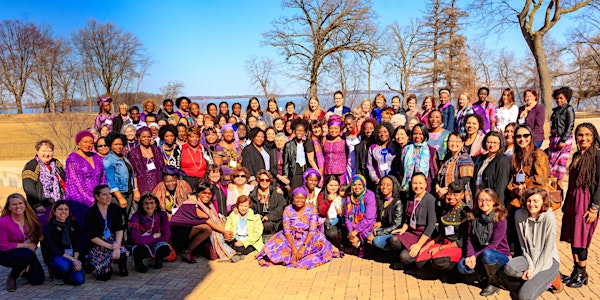 6th AFRICaide International Women's Day 2019: Better The Balance, Better The World
When and where
Location
Dejope Residence Hall - UW-Madison 640 Elm Drive Madison, WI 53706-1134
Refund Policy
Contact the organizer to request a refund.
Description
You are cordially invited to attend the 6th annual International Women's Day on the theme Better The Balance, Better The World.

This International Women's Day Annual Event celebrates women from all walks of life, highlights and reflects on the work of those who have been engaged in improving conditions for women locally, nationally, and internationally. Another goal of the event is to inspire and mentor others to think of ways for reducing gender inequality in the Madison area and other places around the world.
AFRICaide is co-sponsoring this year's event with the UW-Madison 4W (Women & Wellbeing in Wisconsin & the World) Initiative. The purpose of the event is to bring together women of all backgrounds, nationalities, races, economic levels, ages, languages, religions, educational attainments, and all sexual orientations to celebrate International Women's Day. If you are wondering whether you will be welcome, this event is for you.
"Right now is a great and important time in history to do everything possible to help forge a more gender-balanced world. Women have come a long way, yet there's still more to be achieved." International Women's Day website, 2019.
As we celebrate our 6th anniversary, our goal is to make this event more international and more engaging than in previous years. Attendees are encouraged (though not required) to wear purple.
We will feature an inspiring keynote speaker, a photoshoot, small group discussions, and other activities. The day will start with a global marketplace, cultural performances and a Women's Walk Around the World. Trailblazer awards will be given during lunch before we transition to sharing our stories.
Schedule
8:30-9:00am Registration
9:00-9:30 Networking / Global Marketplace
9:30-10:30 AFROFIT Warm-up with Althea Rene Miller
DJ Performances
10:30-10:40 First Nations Blessing
10:40-11:20 Panel and Q&A: "Women Driving the Gender Balance"
Araceli Alonso, Maka Chikowero & Mai Zong Vue
11:20-11:35 Photo Shoot
11:35-12:20 Lunch
12:20-12:40 Official Opening
Panel Recap, Engagement activity
12:40-12:45 Introduction of Keynote Speaker Susan Kahara Crowley
12:50-1:20 Keynote by Mai Zong Vue (and Q & A)
1:20-1:25 Performance by Zawadi Carroll and Ajia
1:25-1:45 Trailblazer Awards
1:45-1:50 Performance by Zawadi Carroll and Ajia
1:50-2:00 Poetry reading from 4W International Women Collective Translation Project
2:00-2:30 Table Activity: Stone Making
2:30-3:30 Unveiling "Letter to a Girl"
4:00-4:30 Closing: When will we meet again? Evaluations
When: Saturday, March 2, 2019 9:00am – 4:00pm
Where: DeJope Residence Hall on the UW-Madison campus
640 Elm Dr
Madison, WI 53706
Contacts: Emilie Songolo, AFRICAIDe
ensongolo@gmail.com
608-217-6497
Lori Diprete Brown, 4W
dipretebrown@wisc.edu
(608) 262-5742
Transportation
Parking: Located right next to Dejope Residence Hall, Lot 37 is open for parking on Saturdays. Lots 58 and 57 off of Willow Dr. are also available.
Handicap accessible.
Bus: Take Bus 80 to Observatory & Elm
More information Call 608-217-6497