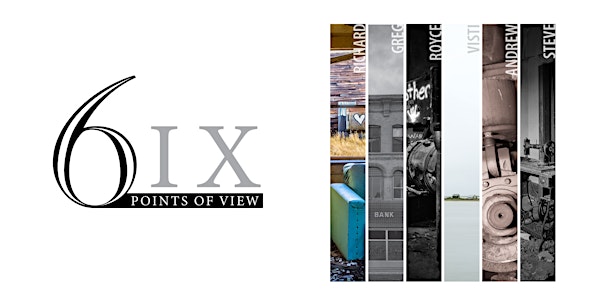 6ix Points of View - A Panel Talk on Photography Print Styles & Techniques
Join us in welcoming a panel discussion from the artists of the local exhibition, 6ix Points of View!
About this event
The 6ix Points of View exhibit showcases a series of photographs that represent the unique, artistic vision of six different mid-career photographers. Exhibiting a beautiful assortment of production styles and techniques including cyanotype, carbon ink and conventional printing, 6ix Points of View is an exhibition unlike any other.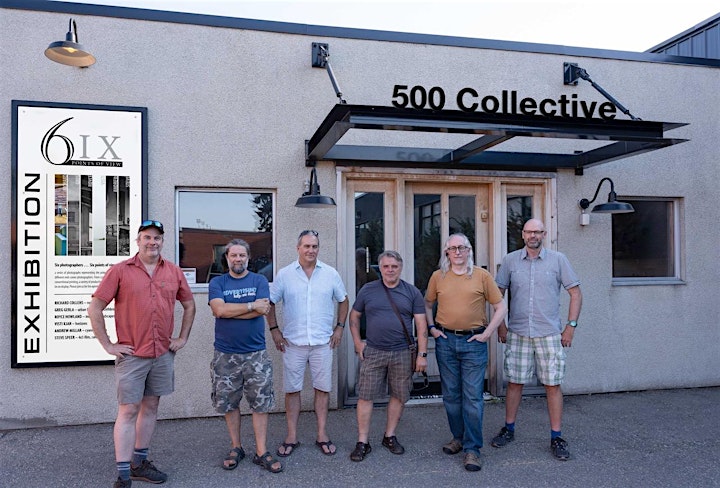 (left to right)
Visti Kjar – Horizons, Tuktoyaktuk
Visti Kjar was born in Penang, Malaysia, grew up in Western Canada and has made Calgary, Alberta home since the early 80's. Visti's work is a mix of natural landscape, the industrial scape, and the built environment that surrounds us all in all aspects of our daily lives.
Greg Gerla – Urban Landscapes, Lethbridge
Greg Gerla is a commercial and fine art photographer working from Calgary, Alberta, Canada. His work evokes a strong mood with attention to craft and style. He's continually inspired by what's outside his door, or across the continent.
Richard Collens – Rural Landscapes
Richard Collens is a lifelong artist and photographer, originally from Southwestern Ontario, but calling Calgary Alberta home for the last 37 years. Art and photography is a passion that helps Richard slow down the otherwise excessively fast pace of life. Richard strives to find that artistic image and spirit wherever he goes and hopes to capture it when he has his camera in his hand.
Steve Speer – Rural Landscapes From 4×5 Film
Steve Speer has been photographing the landscape consistently since purchasing his first camera in the mid 1970's. He is a respected photographer and teacher whose work is hung in corporate offices and private residences both nationally and internationally.
Royce Howland – Industrial Landscapes
Royce Howland is an artist working in the medium of photography, based in Calgary, Alberta. His work currently focuses on cultural landscapes, particularly of the Canadian and American West. His work presents visual stories and intriguing details of both human and natural elements in the places he encounters.
Andrew Millar – Econoliths, Cyanotype Prints
Andrew Millar was born in England and has lived across Canada from Montreal to British Columbia and currently resides in Calgary, Alberta. Much of his youth was spent in wilderness areas and this has influenced the way he sees the world and his approach to art. He is constantly exploring Western Canada looking to further his artistic vision.