About this Event
No refunds - No exceptions. Lineups and times are subject to change. Any ticket suspected of being purchased for the sole purpose of reselling can be canceled at the discretion of Marathon Music Works and/or Ticketfly. Valid government-issued photo ID required. Tickets available at the door (if not sold out). Standing room only. No re-entry.
Singer-songwriter Jon Langston's musical heroes growing up included Alan Jackson and the Eagles. Then, following multiple concussions and the end of his Division I football career, Jon focused on music and worked to develop his own style and sound while drawing from that variety of influences. In 2013 with the release of his first song, "Forever Girl," Jon's live shows began to grow, and he found himself opening for Chase Rice at Georgia's Kennesaw State University. It was his first-ever full band show, and when the crowd sang "Forever Girl" along with him, Jon knew he wanted to pursue a career in music. The now 27-year-old Music City resident has since signed a publishing deal with Sony ATV, management with KP Entertainment, landed a record deal with Universal Music Group Nashville, and is fostering his own voice in country music. The Georgia native is the first artist under Luke Bryan's new label, 32 Bridge Entertainment, and will be worked in conjunction with EMI Records Nashville. He recently released his major label debut and current single "When It Comes To Loving You" which landed in the Top 5 of the all-genre iTunes Chart and has accumulated over 9 million streams.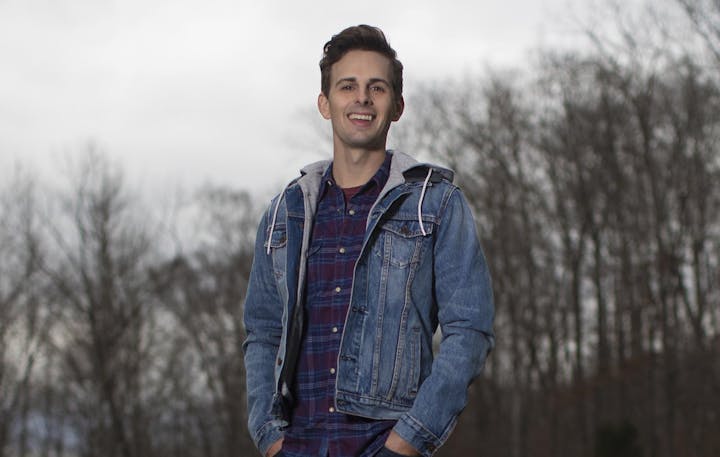 At just 24-years-old, singer-songwriter Trea Landon is wise beyond his years - in both sound and style. Taking vocal cues from country greats Hank Williams, Jr. and Kevin Denney, he pairs traditional tone and modern tracks to deliver lyrics fans can both identify and connect with.
Though initially drawn to the drums after seeing his cousin play, Landon's path began to change at 16. "I'd decided to focus on singing, and I purchased my first guitar from a buddy for $60. I couldn't put it down. My grandfather taught me my first three chords, and I was hooked. I picked it up relatively quickly." Around the same time, he started songwriting. "I'm not sure what it was, but I felt a need to write my own music. I didn't want to do what everyone else had done. I was terrible at first… But I was passionate about it." And for Landon, the obvious choice stylistically was country. "The older I got, the more I realized I was country. I'd been a Linkin Park fan, and dabbled in metal, but I inevitably went back to my country roots and began writing songs that told a story."
In 2015, Landon moved to Nashville to chase his dream of writing and recording with some of the finest that country music has to offer. After four short weeks in Music City, he was approached by hit songwriter and Play It Again Publishing owner Dallas Davidson (Blake Shelton, Luke Bryan), who signed Landon almost immediately. The deal has lead to co-writes with Davidson, Craig Campbell and Chris Young, among others.
From there, his essence as an artist began to develop - and is something Landon is confident in.
"I love all the music that's on the radio right now - there are obviously several different kinds of 'country'. Ultimately, I feel I fall somewhere between Luke Bryan and Jon Pardi - I'm the tailgate version of Jon Pardi."
This sound, as well as his growth as a writer, is evident in his current singles "A Little Bit" which dropped May 26th, and "When I Get There" which dropped on June 2nd. "A Little Bit" continues to hold a feature spot on Spotify's New Boots playlist and Pandora's New Country playlist, accruing nearly one million streams on Spotify alone. "When I Get There" was featured several weeks in a row on SiriusXM The Highway's "On the Horizon" program. Both uptempo tunes, reminiscent of a 90's country hit with a modern edge, prefaced the release of his debut, self-titled EP, released June 9th.
And of his sudden and seemingly effortless plunge into the country music scene, Landon's well aware of his good fortune.
"I'm blessed, that's for sure."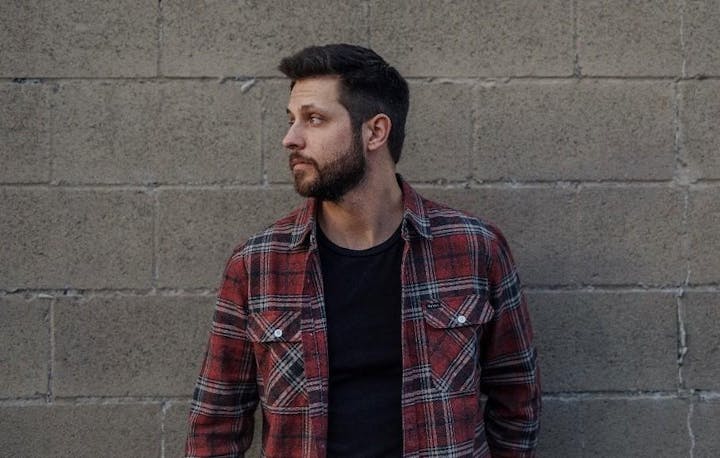 Ray Fulcher was born & raised in the small town of Harlem, Georgia and grew up on many of country music's best songwriters & storytellers.
Some of his biggest influences were Alan Jackson, Keith Whitley, Lynyrd Skynyrd, Eric Church & George Strait.
He was inspired to go out and buy a guitar after seeing an Eric Church concert at the Georgia Theatre in Athens, Georgia when he was 21 years old.
Shortly after Ray graduated from the University of Georgia he moved to Nashville, Tn. to pursue his songwriting & artist career.
In 2016 after signing a publishing deal with River House Publishing Ray released his the EP "Here We Go Again" which debuted in the top 10 of the country charts & led to tours with Luke Combs (THIS ONES FOR YOU TOUR 2017) & Morgan Wallen (UP DOWN TOUR 2018) as well as extensive headlining & festivals shows.
Ray has stayed busy on the songwriting side of things as well co-writing 8 songs on Luke Combs Platinum debut album "This Ones For You" including the #1 single "When It Rains It Pours" which has been certified triple platinum .
His new EP "Somebody Like Me" was released May 24th featuring the singles "Anything Like You Dance" & "Life After Your Leavin". He will be supporting Luke Combs on his sold out "Beer Never Broke My Heart" tour in the summer of 2019.
Performers
Date and Time
Location
Refund Policy