Description
'Durable DevOps' is all about building scalable IT systems that cannot be broken. If they face stress or change, they don't break or fail - they flex and get stronger by learning, adapting, and improving.
Led by mthree's DevOps guru, Greg Bledsoe, and featuring senior leaders from Morgan Stanley, Katherine Wetmur and Dov Katz, plus Armakuni co-founder, Benedict Dodd, this event will explore the ways you can harness the true power of DevOps in your team or organisation.
Greg Bledsoe will kick things off with a presentation on the systemic obstacles we all face during transformation, and talk through potential solutions that realign our organisations towards creating value.
Next, Katherine Wetmur will lead a panel discussion with Greg and Dov Katz and Benedict Dodd. Discussing the latest trends in tech, they'll give you an insight into the value DevOps opens up. You'll also have the opportunity to ask questions during the Q&A and of course, continue your conversations during a networking session that follows.
Whether you're new to the DevOps methodology, or you're already working in a DevOps environment, you can expect to take away practical advice from experts who are at the forefront of transformations.


Who you'll learn from:

Greg Bledsoe, Chief Disruption Officer at mthree
Speaker and panel discussion participant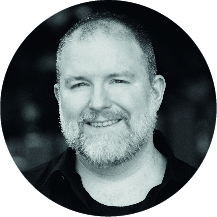 Greg Bledsoe is an Agile, Lean, and DevOps thought leader with a 30-year track record of building and refining scalable systems out of people and technology. Greg regularly makes thought leader and influencer lists like Techbeacon's Global 100 list of New IT Leaders and has spent the last few years helping to lead digital transformations and achieving DevSecOps at numerous Fortune 100 companies. Currently, he leads the training academy at global workforce partner mthree, which specialises in training and embedding trained technology talent within blue-chip enterprises.
Katherine Wetmur, Managing Director, International CIO & Head of Quality Assurance and Production Management at Morgan Stanley
Panel discussion moderator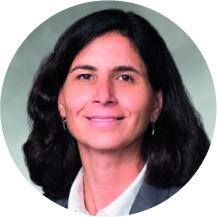 Katherine Wetmur is a Managing Director, the International CIO, and the Head of Quality Assurance and Production Management (QAPM) at Morgan Stanley. As International CIO, Katherine manages the Firm's diverse international Technology footprint including the Global In-house Centers (GICs). She partners with technology and business management to address regional and local business needs, optimize global efficiency, and help navigate the complex regulatory landscape.

A long-standing champion of diversity, Katherine is the Co-Chair of the Global Technology Diversity Council and a strong supporter of the Firm's initiatives to foster STEM education and encourage young women to pursue technical careers.

Dov Katz, Managing Director, Head of Morgan Stanley Development Environment at Morgan Stanley
Panel discussion participant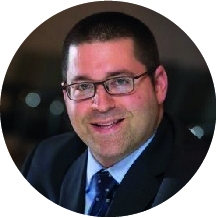 Dov Katz heads the Morgan Stanley Development Environment department and is heavily involved in the Firm's Agile Transformation Programme, co-founding and leading the DevOps and Tech Enablement squad.

Dov has focused on several strategic areas over the years, including cloud and container adoption, API Management, DevOps and strategic integrations around messaging platforms, including Bloomberg and Symphony.

Dov currently serves as the vice-chairman of the board on the Fintech Open Source Foundation (FINOS).He enjoys playing drums and codes websites for charity in his spare time. He lives with his wife and four children in Modi'in, Israel.

Ben Dodd, Co-founder at Armakuni
Panel discussion participant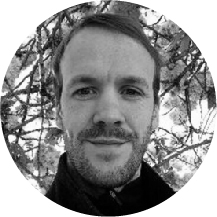 Ben has 20 years hands-on experience across the full digital landscape including design, development, testing and deploying global platforms. As a co-founder of Armakuni he now works to accelerate the adoption of Cloud Native practices for organisations of any scale. He spent the last year in Edinburgh leading a DevOps Centre of Excellence for a global financial institution, focusing on IT performance measurement alongside system-wide capability and uplift as key components of the mindset shift towards a DevOps culture.
Luke Mulcahy, DevOps Engineer at mthree, Working On-Site at Bank of America Merrill Lynch
Panel discussion participant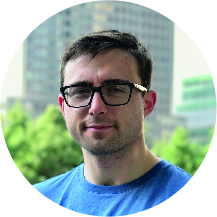 Luke achieved a 2.1 in Mathematics and Economics from Trinity College, Dublin. Since then, he's worked in a variety of roles, covering application development, data analysis, and business analysis at investment banks and financial institutions.
In January this year, he joined mthree as a DevOps Engineer and is currently on-site at Bank of America Merrill Lynch in Dublin working in the Market Application Production Support (MAPS) team. Luke and the team play a vital role in streamlining the bank's software development life-cycle by ensuring new code transitions smoothly into production systems.

**Privacy Statement**
What data we need

The personal data we collect from you will include: your name, email address and contact number
The legal basis for processing this data is legitimate interest.
Why we need it

We need this information to effectively manage the event you would like to attend. This includes making sure we know who is attending and capacity limits are not exceeded, the event is accessible and caters to everyone's needs as much as possible, and to maintain a diverse and equal audience. We also use the data, specifically your name to create name badges for the event.
What we do with it
We will:
Make sure your data is only used in relation to the event you are attending for the purpose of event management and communications.
We will not:
Sell or rent your data to third parties
Share your data with third parties for marketing purposes
However, we will share your data if we are required to do so by law – for example, by court order, or to prevent fraud or other crime.
We will only retain your personal data for as long as it is needed for the purposes set out in this document or for as long as is required by law.
You can find a link to our full Privacy Policy here.
**Photography**
MThree intend on taking photos at this event to share on social media and to promote future networking events. If you do not wish to be photographed, you will have the opportunity to notify the photographer on the evening.