Description
Web Presence 101
Learn the foundation of a solid web presence
A fun and simple one day crash course big picture overview
Fantastic for small businesses or organizations
Learn the Super6
Responsive Website
Great content
Mother Google
SEO
Social Media
Sending Amazing Emails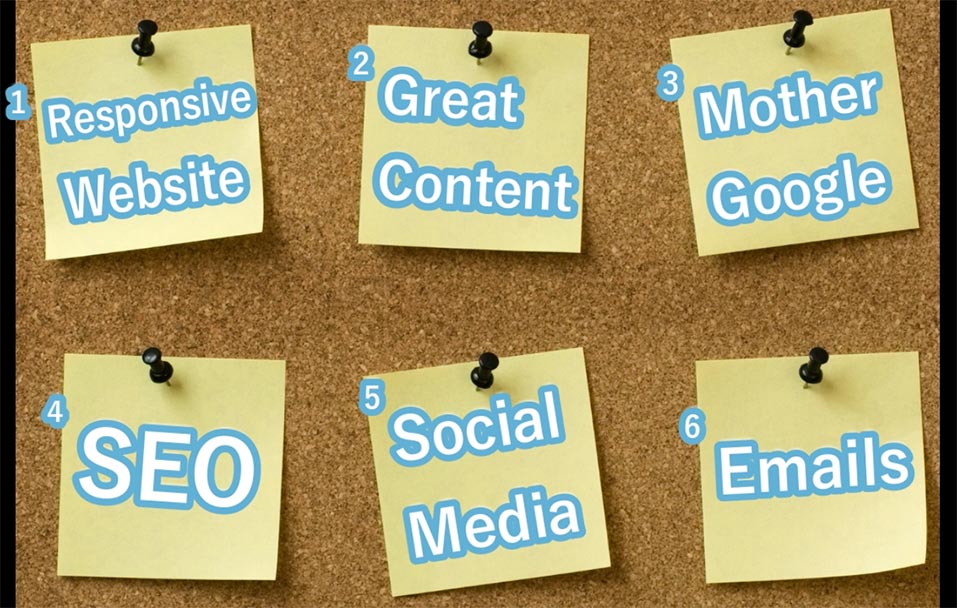 ---
FAQs
Why should you come to a SHW workshop?
The simple answer is money. Isn't that always why you invest any time or money in your business or organization?
A web presence is becoming just as important as having a sign out front and the electricity on.
If you don't have a web presence people don't take you seriously.
Having a satisfactory web presence is not that hard and you can do it yourself and save thousands of dollars.
---
Are the workshops fun?
Yes!

Hopefully you can tell from our videos that we try to make the information entertaining.
Most folks says the day flies by like a peasant was feeding them grapes and fanning them with a palm leaf!
---
What will you learn?
You will learn all about the Super6. The Super6 was created by Simple Healthy Web for folks with smaller marketing budgets just like you that want to take charge of their future. The Super6 are the foundation of a solid web presence. The Super6 are:
Responsive website
Great content
All about Mother Google
SEO
Social Media
Sending great emails
These are the things you should learn about and do before anything else. The Super6 provide the highest return-on-investment and have content that overlap each other.
And what's the big secret: these are not that hard to implement and you can definitely do it yourself…once you have attended a SHW workshop that is!

---
Who runs the workshops?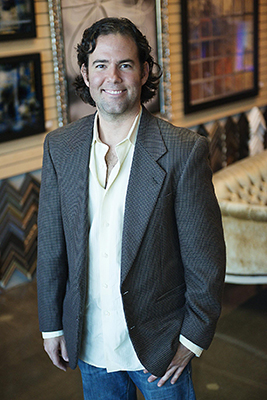 The founder of Simple Healthy Web is Eric Martin Schmidt and he runs the workshop.
For 12 years he had his own brick and mortar art gallery and frame shop in Kansas City.
He taught himself how to have a rock solid web presence and he has condensed this knowledge to share it with you.
---
What is a web presence?
A web presence is:
All the different ways someone might digitally interact with your company or brand.
Your website
Google results and your official Google listing with reviews
Facebook, Pinterest or Instagram
An email
It's important to focus on the touch-points that are the most likely to be used – that's why we focus on the Super6. These are "credibility markers" to convey to people you care enough about their business to put them in place.
---
Would you still benefit from the workshop even if you aren't the one that would be doing the work?
Absolutely! The Web Presence 101 course is perfect for you too! Having some introductory knowledge is going to empower you to make better decisions with your marketing team and guide them much more efficiently.
Maybe you are going to have an employee handle your web presence or maybe you still want to hire a marketing company to execute your web presence. This information will easily pay for itself 5x over because you will finally know what the heck is going on, what everyone is talking about and how it all ties together.
Is it helpful to know anything about cars when you go to the mechanic? Is it helpful to know a little about construction if you are building a house?
---
Is the information extremely complex? Will it be over your head?
The workshops have simple language and real world examples.
It is is a lot of information in a small amount of time, but nothing you can't handle.
---
What can you bring into the event?
Feel free to bring anything to take notes with, including a laptop.
Helpful worksheets will be provided.
Something to drink or a water cup is always a good idea
---
How can you contact the organizer with any questions?
Call us at (800) 851-7545 or email Info@SimpleHealthyWeb.com
---
What's the refund policy?
Please contact as as soon as possible if you can not attend.
72+ hours prior to workshop starting = 100% refund
24-72 hours prior to workshop starting = 75% refund
less than 24 hours or no show = 50% refund
*Please Note - If you do not receive a full refund, you can use the unrefunded amount toward a future workshop. For example, if you have to cancel less than 24 hours or you just forget to come, SHW will refund half of your money, but SHW will put that toward the next workshop you register for.
---
Do you have to bring your printed ticket to the event?
A printed ticket is preferable, but showing us your confirmation email on your phone or laptop is acceptable so we can check you off our registration list.
---
Is your registration fee or ticket transferrable?
Yes, just send us an email to let us know who is coming in your place.
---
Can registration information be changed or updated?
Yes, just send us an email if you need to change your information.
---
Is it ok if the name on your ticket or registration doesn't match the person who attends?
Yes, but please email us beforehand to let us know.