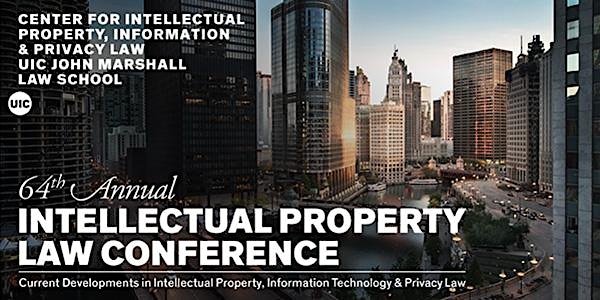 64th Annual Intellectual Property Law Conference
Hear from our world-class conference faculty & engage in discussions! Network in a virtual ballroom that accommodates 500 over 5 floors!
About this event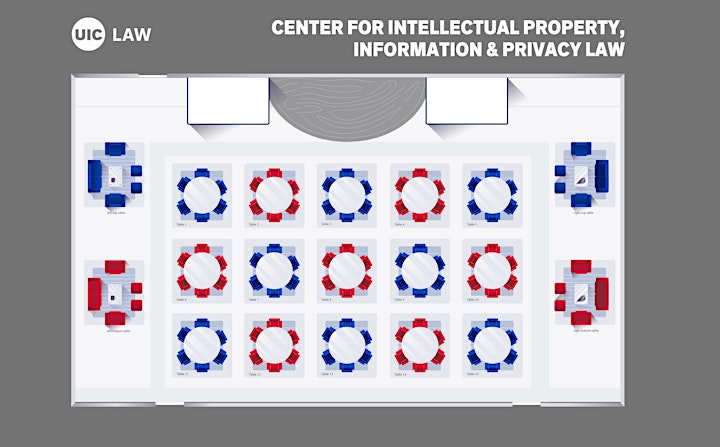 64th Annual Intellectual Property Law Conference
Friday, November 13, 2020 | 7:45 a.m. - 7:00 p.m.
UIC John Marshall Law School Online   
Login information will be sent the week of the Conference to all registrants
The Annual Intellectual Property Law Conference provides an exceptional opportunity to meet with newsmakers and influencers, to learn and discuss the most exciting and important developments in the field, and to be empowered to help create better laws and policies that promote innovation, creativity, and entrepreneurship. A mainstay in IP CLE programming, the conference is known for its highly interactive format. Its four plenary sessions and nine breakout sessions cover patent, copyright, trademark, trade secret, antitrust, and in-house counsel, as well as IT and privacy law developments.
CLE: 9.5 Hours of General Credit (approved)
CLE credit is extended to Illinois attorneys only. Attorneys who need CLE from other states are welcome to apply to their jurisdictions on their own. The extension of CLE credit is subject to each states' approval.
Attendance will be taken through the online login system. Attendees who do not attend the full conference will receive partial credit.
 Consent For Video Recording and Transcription:
This event will be recorded and may be later made publicly available via the Internet. Participation in the event constitutes consent to be recorded, including without limitation by audio, video, and still images. Participants understand that such recordings may be distributed by means of a variety of media, formats, and contexts, and that this may occur during the event and thereafter. Participants waive all claims for any compensation and for any damages or other remedies in connection with such recordings and the use thereof.
The event will also be transcribed. Speakers will have the opportunity to edit their comments prior to publication.  
 For any inquiries about sponsorships please email Director Daryl Lim at daryllim@uic.edu or Erik Fagrelius at efagrel@uic.edu.
Please contact kserill@uic.edu with any questions or to apply for a needs-based scholarship.