Description
Clear space in your calendar and in your heart for a weekend of encouragement, yoga, and community!


We spend so much of our time pouring into others, this retreat is a time for us to be poured into. It's time to get refreshed, re-invigorated and re-centered on what God has called you to do, all while connecting with like-minded missionary yogis: women using their yoga and their faith to impact the world with the love of Jesus.
For this year's retreat, we are so excited to collaborate with Kelly McLellan of Getting Still! Kelly has contributed to our retreats since 2017 and we are thrilled to see what God has in store for this year!
"Above all, love each other deeply ... offer hospitality to one another ... use whatever gift you have received to serve others ... if anyone serves, they should do so with the strength God provides" -1 Peter 4:8-12


At this year's retreat, we'll be:
Refreshing our bodies, minds, and spirits at our beautiful mountain retreat space: The Heartwood House, a beautiful mountain retreat center nestled in the foothills of the Appalachian mountains...a place uniquely designed for yoga retreats! The Heartwood House was intricately built with love and sustainable materials from the beautiful people of the Heartwood Community. Our gorgeous retreat space is complete with a hot tub, infrared sauna, and our own private yoga studio complete with props! We know God is going to use this space to breathe new life into our hearts.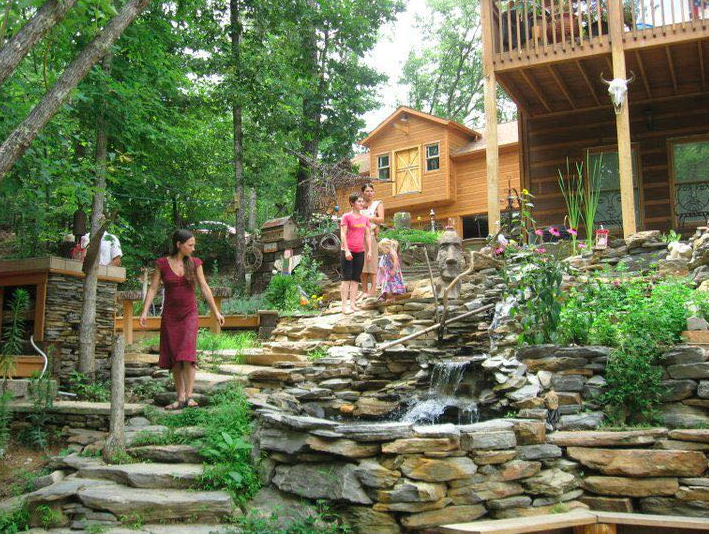 Unplugging from our usual day-to-day to reconnect with the Source of our strength and Wellspring of our creativity: Jesus Christ

Encouraging one another in how to use our gifts to build God's kingdom, love those we serve deeply, be renewed day-in and day-out in the Lord's strength, and offer rich authentic hospitality in the spaces we create -- whether in yoga studios, on the missions field, or in our own homes
Inviting the Lord into deep places in our hearts through prayer, meditation, and Beauty for Ashes activities. We'll also talk about how we can use these tools in our yoga classes or with those we serve

Taking some awesome yoga classes
Enjoying yummy, healthy, homemade cuisines

Building community

Tentative Retreat Schedule
Friday // October 11
11am-12pm Arrive to The Heartwood House
Lunch
Yoga with Christina Barnes, 200 RYT
Session
Dinner
Worship & Reflection
Saturday // October 12
Breakfast
Yoga with Kelly McLellan, 200 E-RYT of Getting Still
Session
Lunch
Yoga with Hollie Lytle, 200 RYT

Free time for sauna, hot tub, reflection, hiking
Dinner
Sunday // October 13
Breakfast
Yoga
Debrief Session
12pm Close




Early Bird Registration $345 through August 16 // Regular Registration $395 through Sunday Oct 6 // Late Registration through Oct 10
You can also pay by check made out to Missionary Yogi.

Questions? Contact Christina with questions on the retreat, payment plans, deposits, conversations on Jesus & Yoga, etc ;) christina@missionaryogi.com
"When we get together, I want to encourage you in your fatih, but I also want to be encouraged by yours" - Romans 1:12
Namaste & God Bless,
Christina Barnes & Kelly McLellan