About this Event
DOORS OPEN AT 6:30PM.
ADV/$12, DOOR/$15
Mile Twelve is a fresh, hard-driving young band beautifully walking the line between original and traditional bluegrass. Fast gaining recognition for their outstanding performances in bluegrass and folk circles, Evan Murphy, Bronwyn Keith-Hynes, Nate Sabat, BB Bowness and David Benedict write captivating songs and daring instrumental pieces from diverse influences. Banjo luminary Tony Trischka says, "Mile Twelve is carrying the bluegrass tradition forward with creativity and integrity."
WINNERS OF THE 2017 IBMA MOMENTUM AWARD FOR NEWCOMER BAND WITH SIGNIFICANT CONTRIBUTION TO BLUEGRASS MUSIC!
Although their sound is rooted in traditional bluegrass, Mile Twelve surveys a broader landscape on their newest album, City on a Hill. All five band members bring their own influences and observations into the music, resulting in a project that feels contemporary, thoughtfully crafted, and relevant.
The album title alludes to the idealized imagery of a shining city on a hill – a historical phrase that has often been applied to Boston, where the band got its start. Murphy adds, "We realized that many of the characters in these songs were in crisis, had been failed in some way, or were failing themselves. It's an unintentional theme but it came out in the songwriting."
https://open.spotify.com/artist/7myKB37RtOM7sp6zU9qdJf
https://www.instagram.com/miletwelve/
https://twitter.com/Mile_Twelve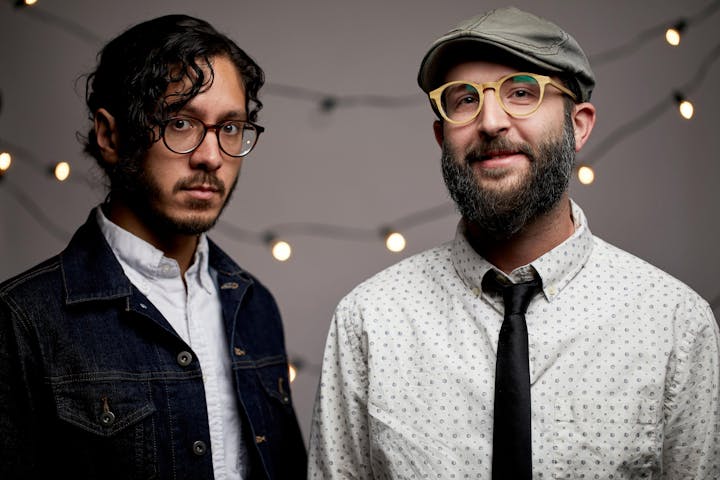 Cold Chocolate is a groovy Americana band that fuses bluegrass, folk, and rock to create a sound all their own. With tight three-part harmony and skillful musicianship, this trio from Boston is impressing audiences throughout New England and beyond. Guitarist/songwriter Ethan Robbins began his bluegrass career at Oberlin College where he met upright bassist Kirsten Lamb and began to explore how this hard-driving fast-paced genre could be stretched. Now joined by the loose-wristed Ariel Bernstein on percussion, Cold Chocolate has established itself as a force in the Americana genre.
http://www.coldchocolatemusic.com/
https://www.facebook.com/coldchocolatemusic/
https://coldchocolate.bandcamp.com/album/the-way-back