About this Event
Tom's Lawn, Garden & Appliance Center is dedicated to the Big Green EGG "EGGheads" (EGG Enthusiasts), family and friends. Whether you own an EGG or just want to sample new tastes and culinary creations or learn techniques and tricks, the EGGFest is for you!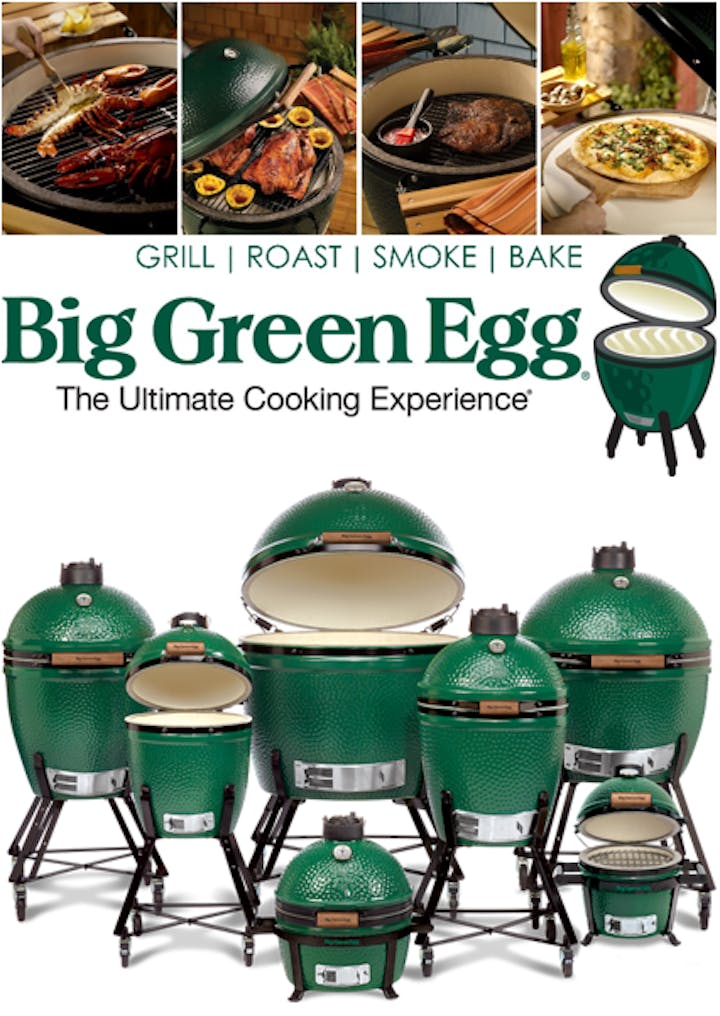 What is an Eggfest?
Tom's Lawn, Garden & Appliance Center is proud to present our 1st Annual Eggfest, we will be Smokin' Jasper Indiana! The event will be held September 14th 2019, 10am-3pm.
EGGhead chefs showcase their skills and share culinary creations all cooked on the Big Green Egg. Tasters enjoy samples of unique recipes such as Pulled Pork, Ribs, Steak, Shrimp, and Chicken. EGGfests are the perfect opportunity for current Egg owners to enhance their EGGsperience as well as beginners to learn more about the Egg.
We will also be hosting live music, and a few local vendors have also been included in this event.
How can I purchase tickets
This is a ticketed event. All Tasters must purchase tickets prior to the event. Online registration for tickets end on September 07, 2019 tickets will also be available at the door.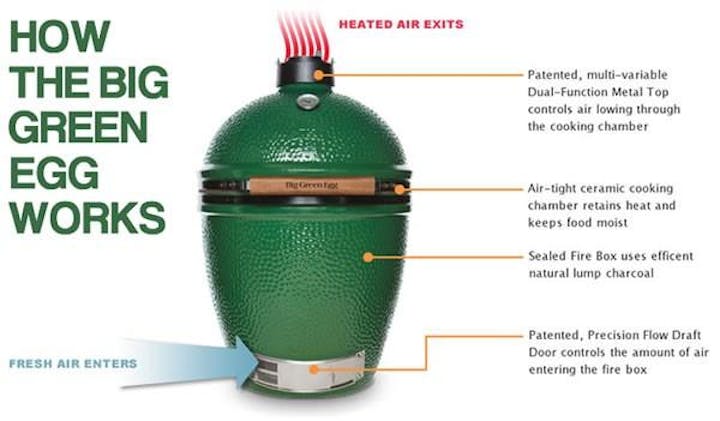 Large Big Green EGG Package
Large EGG, Nest, ConvEGGtor, 24 pk fire starters, 10lb. bag EGG charcoal
Full retail value: $ 1065.60 + tax
Demo package price: $ 799.99 + tax
Extra Large Big Green Egg Package
Extra Large Egg, Nest, ConvEGGtor, 24 pk Fire starters, 10 lb. bag EGG charcoal
Full retail value: $1,395.60 + tax
Demo package: $1,099.99 + tax
All demo packages must be pre-ordered
PLEASE EMAIL: priscillanelson@tomslga.com for the order form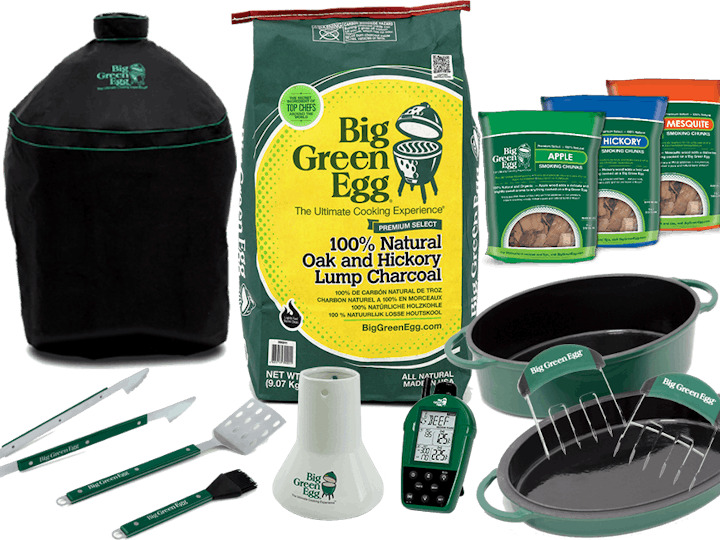 The day of the Fest, we will have 15% off of all Big Green Eggs and accessories.
COOKING AT EGGFEST
For an EGGfest to be successful, we need enthusiastic EGGfest Cooks and Teams!
Cooking at EGGfest is an opportunity for teams to share recipes, enjoy great food, and (most importantly) have a great time! Take turns sampling the other participants' dishes and build your repertoire with new ideas! This is not a "high-stakes" cooking competition. If you love cooking on your EGG because it's fun and you've got some special recipes the world needs to EGG-sperience... then you'll have a blast cooking at our EGGfest.
Cooking Teams should bring:
► Chairs & Tables
► 10x10 Pop-Up Canopy
► Cooler for storing food supplies
► All ingredients needed to create your recipes
► Cooking utensils, tools & cutting boards
► Baking Stones & Specialty EGGcessories
► small paper plates for service
Tom's will provide:
► (At least) 1 New Big Green Egg
► Beef, Pork, Chicken, or Shrimp or you may bring your own (Ex. pizza or dessert dish)
► Lump Charcoal & Firestarters
► Sanitation Supplies
► Service Gloves
► Ice for your Cooler
► 1 Special EGGFest T-shirt provided to head chef
T-shirts will be for sale for all others.
If interested in being a chef the day of this event, please email priscillanelson@tomslga.com for the registration form, or call 812-634-1950 and ask for:
Brian Gehlhausen or Priscilla Nelson for further details.
Additional notes:
► No outside alcohol is permitted unless you are using it specifically for a recipe. Adult beverages along with water/soda are sold by the charity and benefit their organization.
► Experience cooking on a Big Green Egg is always helpful but is not required.
► Cooking teams should participate/cook for the entire duration of the event. You don't always have to be serving, but you should always be working on your next dish.
► Selling, soliciting, or merchandising of products not offered by Tom's Lawn, Garden & Appliance Center is prohibited without prior approval.
MEET & GREET
Friday, September 13th 5:30pm-7:00pm
Tom's is hosting a Meet & Greet event the night before EGGfest. This will provide all EGG Fest Chefs to prepare their area prior to the event. Chefs will be able to set up their tents and get your area organized for the next day showdown.
HOTEL ACCOMMODATIONS
Hampton Inn Jasper
355 3rd Ave
Jasper, IN 47546
Holiday Inn Express & Suites
2000 Hospitality Drive
Jasper, IN 47546
SureStay Plus by Best Western
951 Wernsing Rd.
Jasper, IN 47546
For the registration form you can screen shot it and print it out from your phone, or you can email priscillanelson@tomslga.com and I can email the form to you.