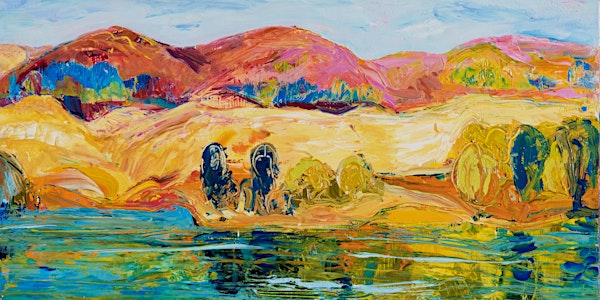 63rd Annual Awards Exhibition Opening : Marius Starkey, 2022 Award Winner
I 'm pleased to be exhibiting my paintings in the main gallery of the 63rd Annual Awards Exhibition: Curated by Jamey Brzezinski.
When and where
Location
Sanchez Art Center 1220 Linda Mar Boulevard ## B Pacifica, CA 94044
About this event
The paintings in this gallery are part of a larger social and environmental project which continues today. Each art piece serves as a reminder to evoke meaning and emotion of the existential lose due to our current global climate crisis. It also explores the steady infiltration of plastic into our oceans and food chain. So, here we are. Our existence hangs on the healthy balance of our environmental ecosystem. For some time, I've been collecting discarded plastic found on coastal beaches. At home, I grind up the plastic and mix it into my color paints. I stretch my own canvases and prep them to a smooth surface to build up fluid textures from color blending. With each brush stroke action, I explore and expand spaces, while articulating the relationship between multilayers of shadow and light and the interplay from textures and movement. Since the age of three, art has always been a powerful calling, which I use to connect with people while conveying positive messages and stories.