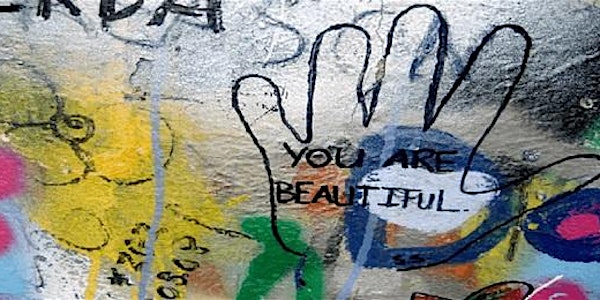 630 pm Virtual Sunday Self-Esteem/Self-Worth/Body Acceptance Group Therapy
DMV Coaching and Therapy Svcs: Self Esteem/Self Worth/Body acceptance. Learn about self-awareness
Refund Policy
Contact the organizer to request a refund.
About this event
IMPORTANT NOTICE: AS WE ARE CREATING THESE NEW VIRTUAL TELETHERAPY GROUPS, WE ARE ASKING EVERYONE EXPRESSING INTEREST TO CONTACT US FIRST ON A CALL AT 3013251550 AND SPEAK WITH DR DAN. WE CAN THEN DECIDE THE BEST OPTION FOR YOU. PURCHASING THESE FREE ONLINE TICKET WON'T GUARANTEE PARTICIPATION.   
DMV Coaching and Therapy Svcs: Self Esteem/Self Worth/Body acceptance                             
What is self-esteem? It can be described as the degree to which we view our "worthiness" as a person.     Low self-esteem simply does not appear one morning. It is developed and nurtured over time. Suffering from low self-esteem can become vicious, never-ending cycle. With my support and guidance, you can help you learn to create a new self-image. Self esteem is also affected with body image, especially when dealing with being overweight, and our services covers all of that.                                                                 
                                                                       IMPORTANT NOTICE:
Before booking any Sunday Sessions for virtual therapy, I would ask you to give me a call first for our FREE consultation and determine how we can be of any assistance. Everyone deals with different challenges and struggles, so the key is to make sure we can determine your needs and provide the right assistance. IN case you feel better with one on one counseling, we also do offer this service (call me for more details). I greatly appreciate your cooperation. My direct number is 301-325-1550
                                                                          WE ARE HERE TO HELP!
                                                                                  Services We offer
Self Esteem/Self Worth/Body Acceptance/Self-Awareness                                        
                                                                                     Date and Time: 
•         Every Sunday of every week at 630pm, just select which date is most convenient for you. More available time slot will be offered in the near future. All sessions last one hour approximately. We also have private one on one therapy setting in case you feel more comfortable discussing issues privately (many have seen great benefits in exclusive one on one as all attention is on you vs group environment).
    Cost per session: FREE 15 MINUTES CONSULTATION
Cost Effective and Efficient Way to Improve Your Self Worth and self esteem: Individual session: $150/hr

Group Sessions are discounted ($60/session) but we must have a minimum of 5 participants on that given session. We do not accept insurance. 

Important notice: Always purchase your tickets in advance to secure your spot as we sell out quickly. 
                                                          Location:
Individual or group sessions are virtual at this moment as we cover all over the USA.  
You can reach Dr. Dan at 301-325-1550 for more information. Call us Today!
If you are looking for my Psychology Today Therapist profile, please click here: https://tinyurl.com/DrDantherapy
Looking for our google reviews? Check them herre: https://tinyurl.com/dmvcoachingreviews