About this Event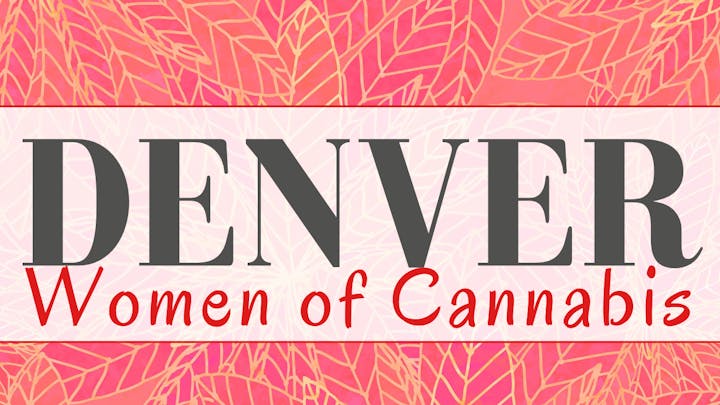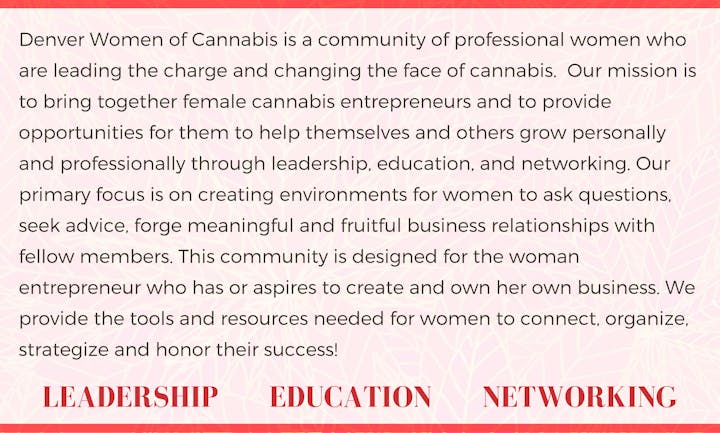 Agenda:
6:30 PM - 7:00 PM: Open networking
7:00 PM - 7:15 PM: Announcements, About DWC
7:15 PM - 8:00 PM: Featured Speakers, Q&A
8:00 PM - 8:30 PM: Raffle, Open networking
Who Should Come:
Startup Founders and Employees
Entrepreneurs
Stakeholders in the Cannabis Community
People Curious About Colorado's Fast-Growing Cannabis Startup Community
Anyone Interested in Great Cannabis Discussions

I am proud to say I grew up in Denver, Colorado and have been in real estate development and sales for over 35 years along with a mortgage-banking background. In 1984 I moved to San Diego where I also received my Broker's license and was in the broker/mortgage banker industry for 7 years.
In 1991 I moved back to Denver very much missing the seasons and my family. Still in real estate till 2008 but I also had a catering company going at the same time. In 2009 I was approach by a junior high classmate at a high school reunion and the rest is history! 2009, when Marijuana started to legalize in CO I decided to bring my secondary skill to life which is food. My catering company seemed to morph into an edibles manufacturing company in 2010 when the marijuana industry started to issue licenses. Our Company holds two licenses Medical and Recreational in a commercial kitchen in Denver, Colorado. The company is called Better Baked and our website is the following: betterbakededibles.com and we can be reached at 720-339-2477.
Now that we are in our tenth year it is really important to also add in the educational piece for anyone and everyone who is looking to this industry as either a career or an investment. It is not a great rich quick scheme. We helped developed all the rules and regulations and now can help the masses understand the landscape and if it is the right path to pursue. It can be a cash drain but if you don't have to re-invent the wheel and know you have people with history who can help you. Jump On In The Waters Fine!!