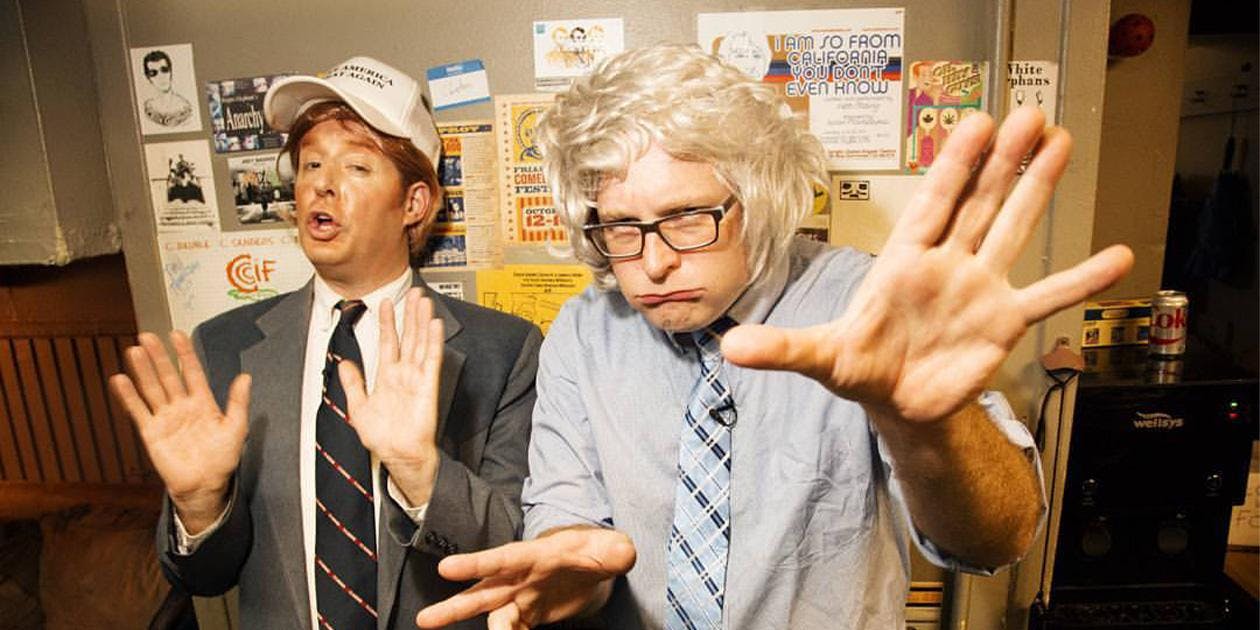 About this Event
Trump vs Bernie
July 17th, 2019 @ 7:30pm
JAMES ADOMIAN is a comedian and actor well known for his standup, characters and impressions. As Bernie Sanders, James is one-half of TRUMP VS. BERNIE, a comedy debate act that includes a memorable guest appearance on Comedy Central and two TV specials for Fusion, along with a live international tour in 2016.
James has performed standup on JOHN OLIVER'S NEW YORK STAND UP SHOW on Comedy Central, and on NBC's LAST COMIC STANDING where he was a Top 10 finalist. James has also performed to much acclaim over the years at the JUST FOR LAUGHS Festival in Montreal and many other top comedy festivals.
He can be seen in David Cross' feature directorial debut HITS, and in feature films LOVE AFTER LOVE (IFC Films), the animated feature ADVENTURES OF DRUNKY, and the new film from CHRIS MORRIS (HBO's VEEP) starring Anna Kendrick. He has guest starred on Comedy Central's @MIDNIGHT, THE MELTDOWN and DRUNK HISTORY, on Adult Swim's CHILDREN'S HOSPITAL and on IFC's COMEDY BANG! BANG! as a variety of guest characters.
James has done recurring voiceover on numerous animated shows, including OUR CARTOON PRESIDENT on Showtime, BOB'S BURGERS, BOJACK HORSEMAN, AMERICAN DAD, FUTURE WORM, TALKING TOM, and PIG GOAT BANANA CRICKET. He is also a beloved regular podcast guest, particularly on the Earwolf podcast network. 
Anthony Atamanuik can be seen as the host/President Trump on Comedy Central's THE PRESIDENT SHOW. Anthony has been performing at the Upright Citizens Brigade Theatre in New York for 17 years and teaching there for 13 years. He recurred on 30 ROCK as a "silent writer" and recently appeared on DIFFICULT PEOPLE (Hulu), and BROAD CITY (Comedy Central). Additionally, he wrote for the series TIME TRAVELING BONG on Comedy Central. Selected as one of VARIETY'S 2016 COMICS TO WATCH, he has received critical acclaim and acquired a fervent new fan base with his pitch perfect Donald Trump impression which has also been featured heavily on Howard Stern. Anthony can be seen in the final season of UNBREAKABLE KIMMY SCHMIDT. He is a WGA Award nominee for his work on Season 1 of THE PRESIDENT SHOW.