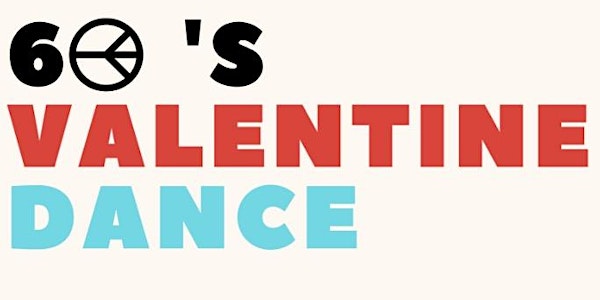 60's Valentine Dance by Greater Seattle FANHS
Event Information
Location
Knights of Columbus
722 Union Street
Seattle, WA 98122
Description
Greater Seattle Chapter of FANHS is excited to host a Valentine Dance fundraiser!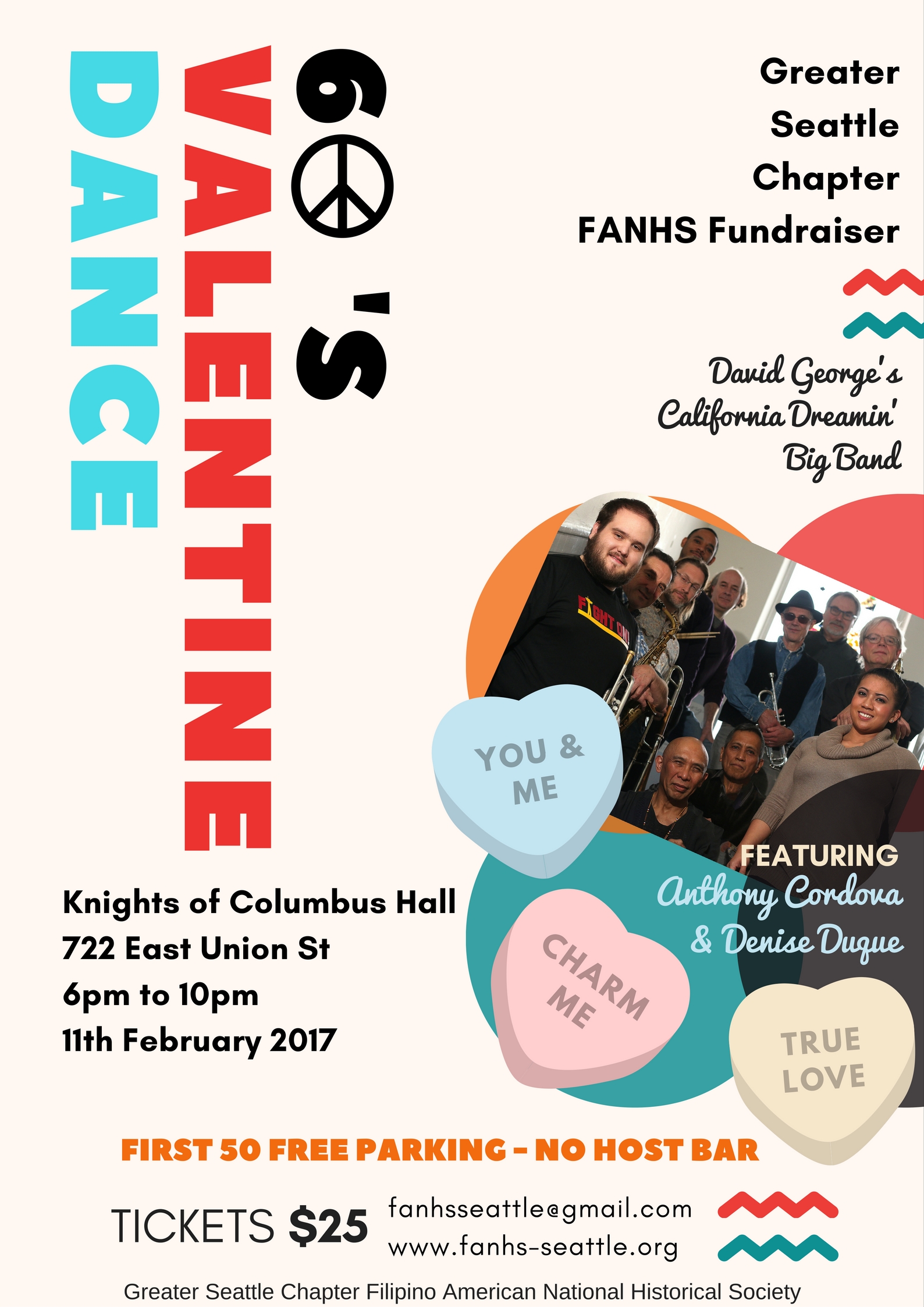 We are pleased to introduce the David George "California Dreamin'" Big Band!
Featuring our own Anthony Cordova and Denise Duque!
- February 11, 2017
- Knights of Columbus Hall
- 6pm to 10pm
- Tickets $25
- First 50 guests receive FREE Parking
The California Big Band will be performing top hits from the 60's commemorating the Summer of Love Monterey Pop Festival.
DO NOT miss this event which will be filled with nostalgic and timeless classic dance tunes that will surely conjure up wonderful and cherished memories of a period of time in the 60's.
Please join us for a fun filled evening of LOVE and partying celebrating Valentine's Day 2017. Your support of this fundraiser will enable the Chapter to pursue several projects scheduled for 2017-18. Get your tickets NOW to secure your admittance.
Hoping to see you there!
Catherine Bryant, President
Greater Seattle Chapter of Filipino American National Historical Society (FANHS)
Date and time
Location
Knights of Columbus
722 Union Street
Seattle, WA 98122