Description
Frontend Re-United? Whut?
Last year Frontend United scaled up in an unconventional way, by organising remote locations around the world. The events are labeled "Frontend Re-United", where the "Re" hints to Remotely United, but sounds like "reunited" as in coming together again, but in a different way.
Number of people from Paramaribo, Kigali, Pune and Bangkok attended the conference remotely. The impact within each community was so strongly felt, that each Re-United location didn't hesitate to sign up again for 2019!
And there is more to add to this list! Niš community is coming on board!
Join us in Niš!
Niš will host the live stream of the conference on 17 and 18 May 2019 for the first time! We all teamed up to make the amazing experience in the FU context.
We (aka attendees of the remote event in Niš) will join remotely and follow a customized schedule combining talks from the conference and local speakers. Sessions from Utrecht will be live streamed and local speakers will be in person :-)
FU team hires a professional team to get up close to speakers in Utrecht and constantly switch between the slides and follow the speaker around (an example of how that looked like). Local talks from Niš will be streamed to FB if you wish to follow online :-)
As a second step, it's important that all questions to speakers have the same value. Everyone, even in Utrecht, will post questions only through platform called Slido. It won't make any difference if you are in Niš, Kathmandu or Bangkok!
We will confirm the venue soon yet all other technicalities are arranged - social event, T-shirts and booklets as well as delicious food and drinks. Lots of fun included!
See you on 17 and 18 May :-)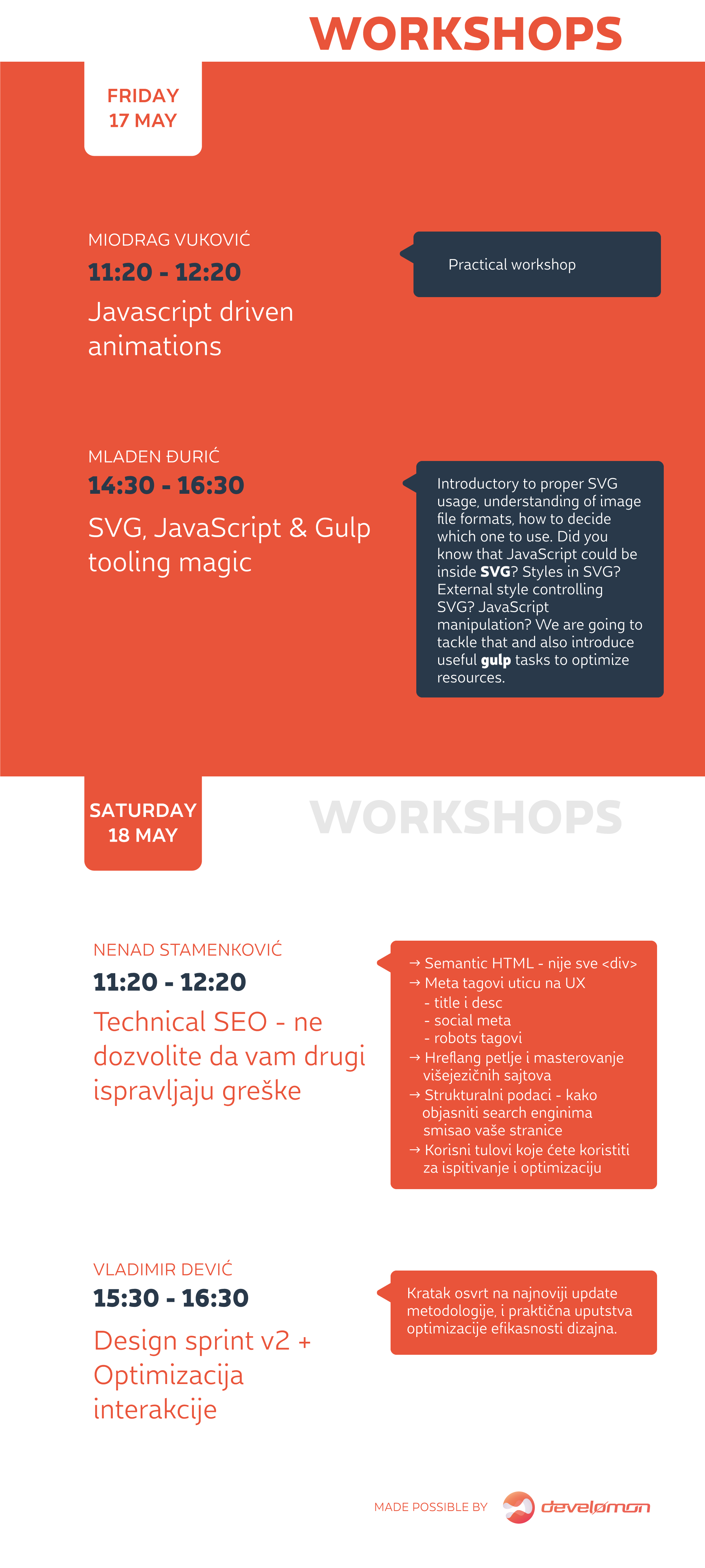 If you are planning to attend any workshop, please bring your laptop.