About this Event
For any wheelchair or ADA needs, please contact the Box Office in advance of the performance at (202)-769-0122.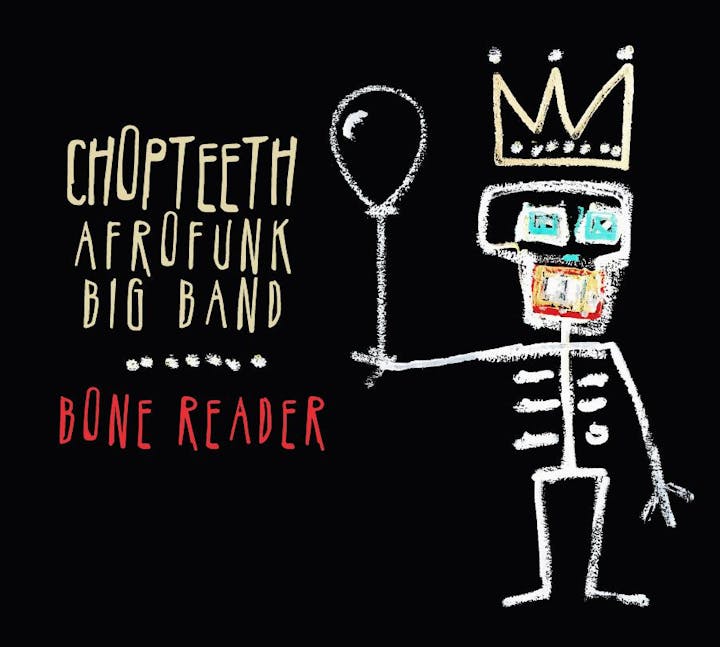 Chopteeth Afrofunk Big Band is a 13-piece Afrofunk orchestra exploring the common groove between the funkiest, most hip-shakin' West African and American popular music on the planet.
The core of the Chopteeth sound is Afrobeat: a big-band funk invented by Fela Kuti in 1970's Nigeria. Afrobeat is a spicy stew of modern jazz, Yoruba tribal music and burning, James Brown-inspired rhythms.
Chopteeth's sets feature original compositions along with updates of African dance classics, all while remaining true to the spirit of the music and its message. Band members step to the mic to serve up lyrics in a total of seven different languages.
Chopteeth, the "Crazy Fools of Afrobeat", called for rhythmic regime change on the band's award-winnnig 2008 debut CD, with its dynamic original songs. And in 2010, the band's live CD unleashed the power of Africa's Golden Age, featuring choice selections from Ghana, Senegal, Congo, Guinea, and Nigeria.
Since 2007, the members of the Washington Area Music Association have selected Chopteeth for a total of thirteen Wammie Awards, including Artist of the Year, Debut CD of the Year, World Music CD (twice) and World Music Group (for the last seven years in a row).
Chopteeth has performed on shows with a wide range of critically acclaimed world music, soul and jazz-funk groups, including Chuck Brown, Trombone Shorty, Aaron Neville, Cyril Neville, Derek Trucks Band, Ozomatli, Grupo Fantasma, Konono No. 1, Sierra Leone's Refugee All Stars, Gov't Mule, Soulive, Greyboy Allstars, The Iguanas, War, and many more.
Over the last fifteen years, Chopteeth has performed all over the country, from the cast party for HBO's "The Wire," to the Congo Square World Music Festival in New Orleans, to colleges and festivals in many different states. The band can be seen regularly at top venues in Washington, DC, Baltimore and Virginia, including The Kennedy Center, The Smithsonian, The Music Center at Strathmore, Carter Barron Amphitheatre, The 9:30 Club, The Black Cat, Rock & Roll Hotel, Iota, Blues Alley, The State Theatre, and The 8x10 Club.
The band also performs frequently at major festivals in the area, such as Artscape, The DC Jazz Festival, The National Capital Bar-B-Que Battle, The Silver Spring Jazz Festival, The Adams Morgan Day Festival, and many others.
"A storming powerhouse of big-band African funk, Chopteeth is smart, tight and relentlessly driving: a definite don't-miss."
—The Washington Post
"Afrofunk with lunatic energy."
—National Public Radio
"A fearsome live act."
—Washington City Paper
Chopteeth is having a great year, with the release of their new "Bone Reader" CD drawing powerful reviews from the likes of the notoriously grumpy Dean of rock critics, Robert Christgau (Village Voice's Pazz & Jop Poll) giving it a B+ and citing leader Michael Shereikis' lyrics, "When "Tribulation" winds through a long list of war-torn nations, there are so many you half wish he'd stop. And when he makes the case for DC statehood, you remember that in politics, sanity alone guarantees nothing."
-Vice
"This band is a monster. If you like being blown away they will more than oblige: your soul will be lifted, and a sh*t-eating grin will be all over your face"
--Songwriters and Poets
"Their expansive, larger-than-life performances usually turn into one gigantic dance party. If you haven't seen them in action yet, The Hamilton is where you should be on Saturday night. Chopteeth will celebrate the release of their new record called Bone Reader".- dcmusicdownload
"In a city with a celebrated funk scene and distinct go-go tradition(Washington, DC),
Chopteeth's brand of Afrofunk is the pulse of the city"
—Planet Magazine
"Thunderous and potent. Chopteeth's debut CD takes the band from upbeat Swahili lyrics over a South African pulse one second, to spaghetti Western-inspired instrumentals the next. True to the political essence at the heart of Fela's music."
—Billboard
"Raging guitars and rich, swaggering horns. Propulsive."
—The Boston Globe
"Gutsy and in the groove. Chopteeth crafts its own unique brand of songs that gleefully draw on everything from salsa to soukous to Balkan-style time signatures. Socially conscious and raucous…"
—All About Jazz
"An epic show."
—Baltimore Magazine
"Wonderfully fresh. With absolutely no reservations, an outright success."
—Allmusic.com
"A sonic explosion happening onstage, Chopteeth will magnetize you with their exotic offerings. There are no limitations to what the band can do musically."
—D.C. Music Download
"Chopteeth's bone-rattling, horn-blasted Afropop with touches of hip-hop may be closer in spirit to Lagos than D.C., but as the band whips through Fela Kuti-inspired grooves on such tracks as Fogo Fogo and Weigh Your Blessings, its place of origin becomes less important, as you'll be too busy dancing. Word has it that Chopteeth's live shows are as sweaty yet tasty as a Texas barbecue in August."
—Fort Worth Star-Telegram
"A tight ensemble with locked-up drums and percussion, a storming horn section, relentlessly riffing guitar, bass and keyboards, and vocals that tell it like it is. It's a fresh sound that will thrill lovers of classic Afrobeat and open up some new ears as well."
—World Music Central
"Expert purveyors of '70s American funk blended with roiling Yoruba rhythms. Alongside its battery of horns blaring over streams of percussive rhythms, its musical reach also includes Ghanaian highlife, South African Soweto swing, and vocal harmonies to create an effective batch of pan-African dance grooves. This group can keep the groove flowing and going all year long."
—The Virginian-Pilot
"Infectious jazz grooves and a high degree of funkability. Chopteeth is a gritty, dance-infused, Afrofunk ensemble that is sure to get everyone's feet moving for hours...and hours...and hours!"
—Inside World Music