60 YEARS OF CERN: INSIDE CERN

Thursday, October 9, 2014 from 6:00 PM to 8:00 PM (EDT)
Event Details
60 YEARS OF CERN
On September 29th, 1954, the CERN Convention entered into force, officially establishing the European Organization for Nuclear Research with 12 European member states.
Now the world's biggest particle physics laboratory, CERN, is celebrating "60 years of science for peace" and swissnex Boston is celebrating this jubilee from across the Atlantic with a special program of events this month.
---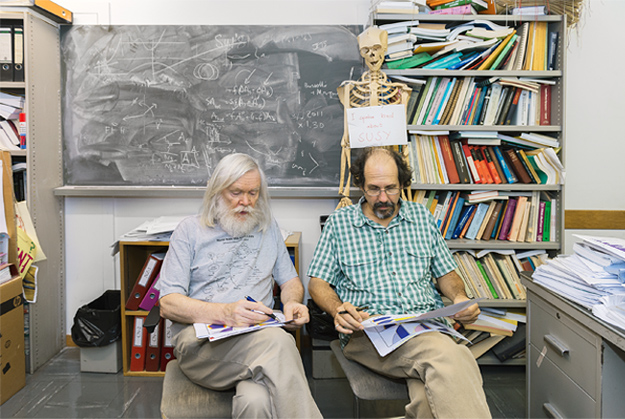 INSIDE CERN
On October 9th, 2014, swissnex Boston kicks off its month-long celebration of the 60th Anniversary of CERN with two events that offer us a special glimpse INSIDE CERN. 
Artist, Julius von Bismarck, willl be present to share his experience in the Collide@CERN Artist in Residence  program with a lecture where he will discuss the projects & performances that have resulted from his one year stay at the world's largest particle physics laboratory.  
Following this talk, we will celebrate the opening of the photography exhibition: INSIDE CERN with reknowned photographer Andri Pol. With his lens, Andri Pol has captured an authentic and candid glimpse INSIDE CERN.  During the opening reception, Andri will offer a few remarks about his period at CERN and the resulting remarkable colllection of photography exhibited in the book of the same name: Inside CERN.
---
Thursday, October 9th  |  6 - 8 PM
6 - 7 PM       Collide@CERN Artist in Residence  |  Lecture by Julius von Bismark
7 - 8 PM      Inside CERN: Photography by Andri Pol  | Opening Reception 
Photograph: Courtesty of Andri Pol
When & Where

Harvard University Science Center
1 Oxford St
Cambridge, MA 02138


Thursday, October 9, 2014 from 6:00 PM to 8:00 PM (EDT)
Add to my calendar