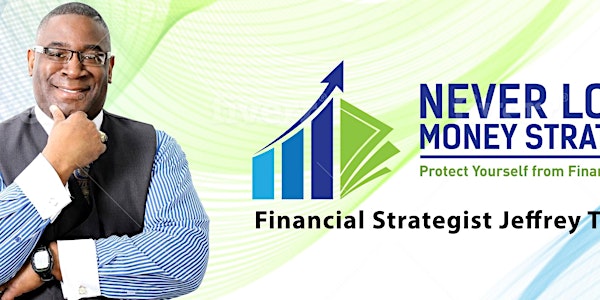 60 Minute Never Lose Money Strategy Seminar
This powerful seminar focuses on the top financial problems in our community and how to solve them - Are you ready?
When and where
Location
26677 W 12 Mile Rd 26677 West 12 Mile Road Southfield, MI 48034
About this event
Is Protecting Your Money from Losses Important Enough to Take Corrective Action Today?
This Powerful Seminar Focuses on the Top Financial Problems in Our Community and How to Solve Them
Jeffrey Taylor a proven Financial Strategist along with Pastor and 1st Lady Blanks will share powerful solutions to these expensive financial challenges such as…
- Avoid Repeating the Expensive Mistakes of the Past that cause you to continue to be a dollar short and hour late
- Paying Zero for College Despite Student Debt and Funding Private K-12 School with Government Rules
- Avoiding Running Out of Money During a Layoff or Early Buy-Out, Retirement, and Other Financial Change
- Eliminating All Debt, the Smarter Way While Making a Profit from It Then Transferring That Money into Tax Free Labor less Cash Flow
- Avoiding the Negative Impact of Overpaying Taxes
Register today and receive a free ebook entitled, The New Rules of Retirement by Martin Ruby. This offer is available only to the 1st 10 guests. The ebook will be $15 afterward.
Yes! Those that attend the LIVE seminar will receive a complimentary hard copy of the book and tickets to the Community Forum. This is a weekly grassroots collective of people in our community that meet to tackle expensive financial problems and then solve them!
Register below. We have limited seating at our Southfield branch office. Our out-of-town guests will receive a link to attend the event via Zoom. A few brief reminders and additional case study reviews will be sent via text and email.