Description
MonsterLoans is excited to bring Don Hobbs to Orange County!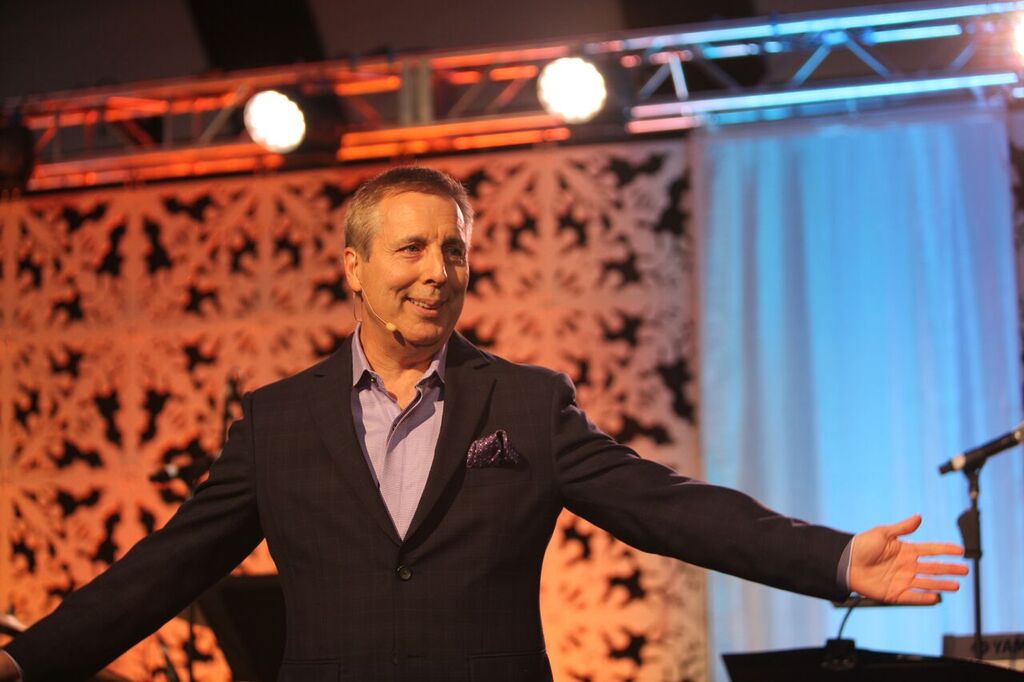 Since 1986, Don Hobbs (founder of Hobbs/Herder Advertising) has helped agents reach their full potential. Articles by or about Don have appeared in countless publications including The New York, The LA Times and many real estate industry publications. As an industry speaker, coach, trainer and business consultant since the mid 70's, Don has spoken to more than 1,000,000 Realtors (R). Realtor Magazine named Don Hobbs, the visionary leader he is, to their annual "Top 25 Most Influential People in Real Estate". In 2014 Don began working with authors, Gary Keller and Jay Papasan, coaching and teaching concepts from their best sellers The Millionaire Real Estate Agent and The ONE Thing. Don is currently touring across North America changing American business and the lives of millions.
Also Featuring Steve Hundley!! Steve Hundley began his career as a realtor and migrated into building technology to support realtors like you to build their business. He has built web based software platforms, over 10,000 websites and a deep bucket of tools to help realtors and brokers increase their listings and sales results. Steve will introduce you to the cutting edge platform The Farm Genie™ - it is hands down the BEST real estate farming system ever developed, designed to help you instantly increase your pipeline.
Join us at the Hilton Orange County/Costa Mesa (Laguna Beach Room) Friday, December 1st at 9:30 a.m. – 5:30 p.m. and Saturday, December 2nd from 9:30 a.m. - 5:30 p.m. for a 2-day event. As an added bonus, you will also be invited to four 90 minute webinars!
Whether​ ​you​ ​are​ ​just​ ​starting​ ​out or​ ​are a veteran​ ​Mega-Agent,​ ​there​ ​is​ ​always​ ​a​ ​way to reach the "Next​ ​Level"​.​ ​Yet​ ​most​ ​agents​ ​hit​ ​their comfort​ ​zone and ​​mental​ ​limit; they get​ ​stuck​ ​at​ ​the​ ​"OK​ ​Plateau".​
This​ ​program​ ​​will​ ​transform​ ​your business​ ​and​ ​your​ ​life - in 60 days you will double your income and lead the life you never imagined possible.​ ​Through​ ​the​ ​60-days​ ​of​ ​this​ ​program ​you​ ​will​ ​build your momentum​ ​and​ ​walk​ ​right​ ​into​ ​the​ ​New​ ​Year​ ​and​ ​into​ ​your​ ​next​ ​level!
Are​ ​you​ ​ready​ ​to​ ​work​ ​less ​while​ ​doubling​ ​your​ ​income​ ​in​ ​2018?​ ​This​ ​program​ ​will simplify​ ​your​ ​focus​ ​and​ ​take​ ​the​ ​mystery​ ​out​ ​of​ ​​peak​ ​performance.
Day One
Go ​from​ ​Real​ ​Estate​ ​Agent​ ​to​ ​Business​ ​Owner

7​ ​Business​ ​Decisions​ ​that​ ​Will​ ​Change​ ​Your​ ​Life

Developing​ ​Traits​ ​of​ ​a​ ​Complete​ ​Winner​ ​-​ ​Shifting​ ​Your​ ​Mindset​ ​for​ ​Success

5​ ​Mistakes​ ​Agents​ ​Make​ ​That​ ​Cost​ ​Them​ ​Six​ ​Figures​ ​Each​ ​Year

Build Your​ ​Marketing​ ​Lead​ ​Funnel

Your​ ​Breakthrough​ ​to​ ​Results

Harness ​Your​ ​Life​ ​Force…​ ​Live​ ​in​ ​the​ ​Zone
Day Two
Your​ ​Untapped​ ​Gold​ ​Mine

Your​ ​6​ ​Most​ ​Powerful​ ​Marketing​ ​Tools​ ​for​ ​Dominating​ ​Your Market

Is​ ​Old​ ​School​ ​Really​ ​New​ ​School​ ​in​ ​Marketing​ ​Growth?

Building​ ​Your​ ​Star​ ​Power

Develop​ ​a​ ​Winning​ ​Social​ ​Media​ ​Strategy

Social​ ​Media​ ​Media​ ​101

Social​ ​Entrepreneurship
Best​ ​Practices​ ​for​ ​Setting​ ​Up​ ​Budgets​ ​and​ ​Plans

Winning​ ​Promotional​ ​Events

Servicing​ ​Systems​ ​for​ ​Handling
The​ ​Power​ ​Webinars​ ​will​ ​be​ ​90​ ​minutes​ ​each​ ​and​ ​be​ ​held​ ​at 9:00am PST on the following four ​Thursdays​ ​after ​ ​this "Live" event​:
12/14/17 - Webinar​ ​#1​ ​Growing​ ​Influence​ ​with​ ​Your​ ​Database

01/04/18 - Webinar​ ​#3​ ​6​ ​More​ ​Marketing-based​ ​Ways​ ​to​ ​Explode​ ​Your​ ​Business

01/18/18 - Webinar​ ​#3​ ​Social​ ​Media​ ​Marketing​ ​201

02/01/18 - Webinar​ ​#4​ ​Winning​ ​Promotional​ ​Events
We have limited seating and this is being offered on a first come, first served basis so SIGN UP TODAY!