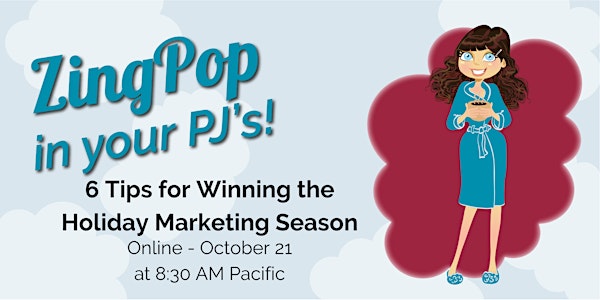 6 Tips for Winning the Holiday Marketing Season
A simple plan for online holiday marketing success!
About this event
With the holidays accounting for such a large portion of your sales, it's important to be prepared to capture your customer's attention and those crucial year-end sales.
However, there are a lot of holiday promotions out there, and it can be difficult to get your customer's attention.
During this one-hour webinar, I'll provide you with tips and actionable steps to stand out from the crowd with a holiday marketing plan that leverages the channels that matter most to your business.
You'll learn tips for:
Planning your holiday marketing campaigns and content marketing
Promoting your campaign in all the right channels
Using your stats to identify who your hot leads are and how to follow up with them